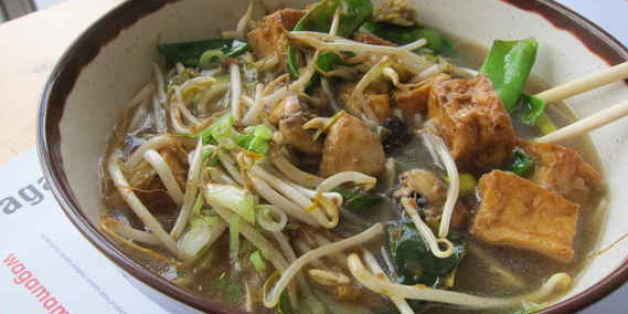 By: Adam Lapetina
Take a drive through America, and you'll find it dotted with familiar signage: "McDonald's", "Wendy's", "Taco Bell", "Caution: Unfinished Bridge". Rarely will you come across a chain restaurant you haven't seen before. But unless you've toured around the world (from London to the Bay), you probably haven't seen any of these hugely popular international chains.
With that in mind, we polled our international friends to find the best chains most Americans have never heard of -- and then we ranked them from worst to best. Sorry, blini-lovers.
More: 8 Weird Food Customs From Around The World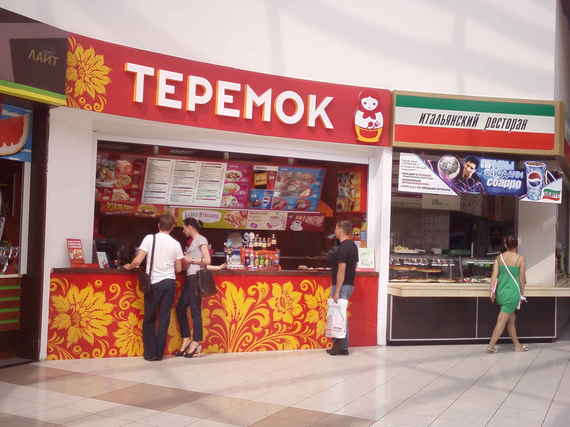 Credit: Wikipedia/Brateevsky
16. Teremok
Russia
What they serve: Russian crepes (blini), soups, porridge
What their deal is: Forget the International House of Pancakes -- Teremok is essentially Russia's national house of pancakes, except the pancakes are, in this case, traditional Russian crepes called blini. And they're usually served with caviar. Teremok is based in Moscow and St. Petersburg, but has around 150 popular locations divided between those two areas. Rumor has it that they're planning on expanding into the US before the end of 2014, but we don't know how receptive folks will be to eating fish eggs on their pancakes.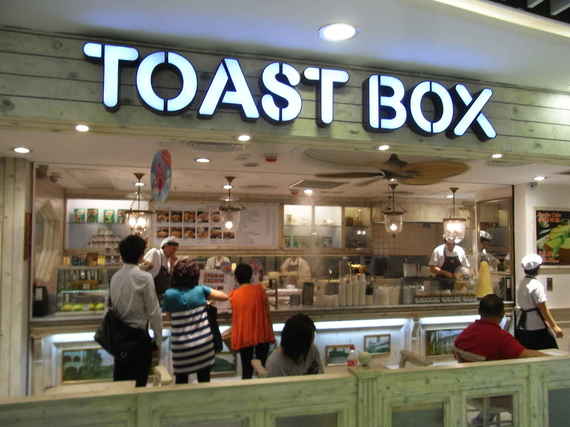 Credit: Wikipedia/Cimgdaiuonabe
15. Toast Box
Singapore
What they serve: Curry, toast
What their deal is: It doesn't take a lot to dominate the market of Singapore (it's a city-state -- remember your geography, dawg!), but Toast Box comes damn close with its 66 outlets. It's owned by local bakery chain BreadTalk, but Toast Box has a character all its own; it serves a variety of toasts with coconut and other jams, in addition to curry, eggs, and all sorts of other lunch fare that you can wash down with their beloved coffee. But while toasted bread might still be catching on over there, we know that even the laziest of Dads can whip it up for breakfast.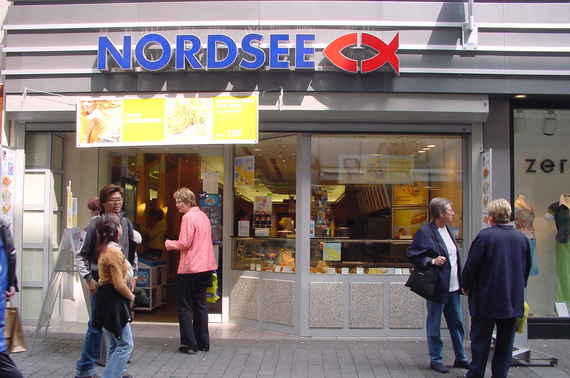 Credit: Flickr/Kenji Ross
14. Nordsee
Germany
What they serve: Seafood (raw, cooked, and smoked), sandwiches
What their deal is: The US has Long John Silver's and Red Lobster, and Germany has Nordsee. While it's less of a fast-food joint and more of a sit-down concept, Nordsee has been packing in hungry customers since it first opened back in 1986, and has expanded from a single location in Bremen to more than 400 around Europe (and even into Africa and the Middle East). Their specialties are smoked and steamed fish, especially cod, sided with a mix of distinctively German dishes. We kinda wish they had nautically-themed fish sticks though.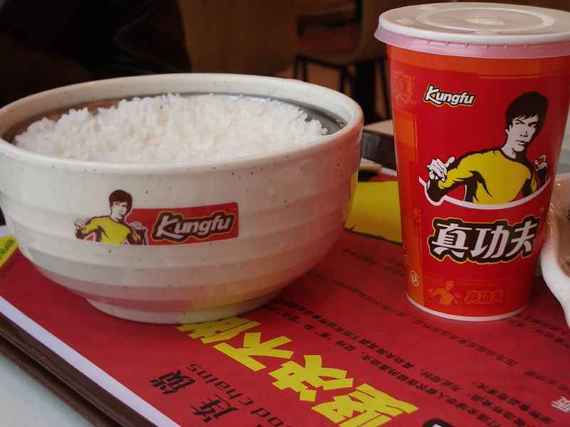 Credit: Flickr/Sabrina & Brad
13. Kungfu
China
What they serve: Steamed dishes, soups, noodles
What their deal is: Kungfu, a Chinese chain serving up stews, rice, noodles, and other traditional dishes using natural, readily available ingredients, has Bruce Lee as its official logo, and while that may not be the most copyright-appropriate practice, it's still kinda awesome. They're committed to making healthier fast-food fare, ostensibly to help people get into (Kungfu Fighting) shape, but we're deferring judgment until they fight with Chuck Norris's noodle shop.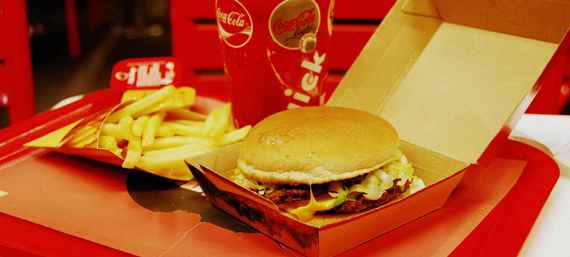 Credit: Flickr/LWYang
12. Quick
France
What they serve: Burgers, sandwiches
What their deal is: While most Parisians will swear by McDo or KFC, there's a sizable contingent of French people that prefer Belgian-born fast-food chain Quick. It's got a menu similar to McDonald's (burgers, chicken & bacon sandwiches, fries, something called the "Long Fish") and is actually majority-owned by the French government, so you know it's good -- and Carla Bruni probably has a thing for it.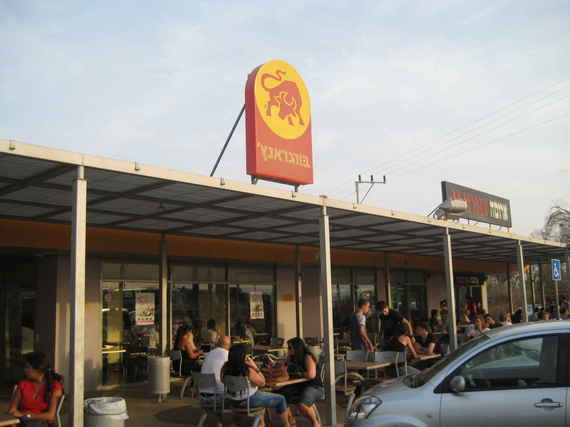 Credit: Flickr/Joe Goldberg
11. Burger Ranch
Israel
What they serve: Burgers, chicken sandwiches, fries
What their deal is: Take a McDonald's, transplant it in Israel, and lose all the cheese (this is kosher territory, son), and you've got Burger Ranch -- Israel's most popular homegrown fast-food franchise. They've got around 100 locations in a country approximately the size of New Jersey, and their biggest competition in Israel is McDonald's itself. They distinguish themselves by selling schnitzel sandwiches and burgers with spicy "Spanish" sauce, which doesn't make a whole lot of sense, but we'll go with it.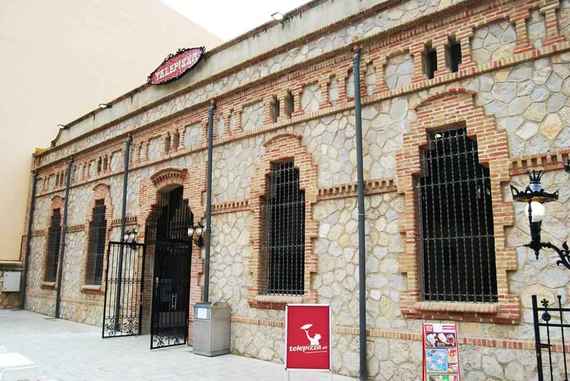 Credit: Telepizza España
10. Telepizza
Spain
What they serve: Pizza, salads
What their deal is: As you might have been able to gather from the name, Telepizza is a Spanish pizza chain that delivers 'za to over-the-phone customers. It started in Madrid back in 1986, but has expanded all over Spain, the rest of Europe, and even Central America since then. They even started doing online-based ordering (and were one of the first European pizza places to do so, even if America got there first), which means it might have to change its name. ePizza? Whatever, we'll workshop it.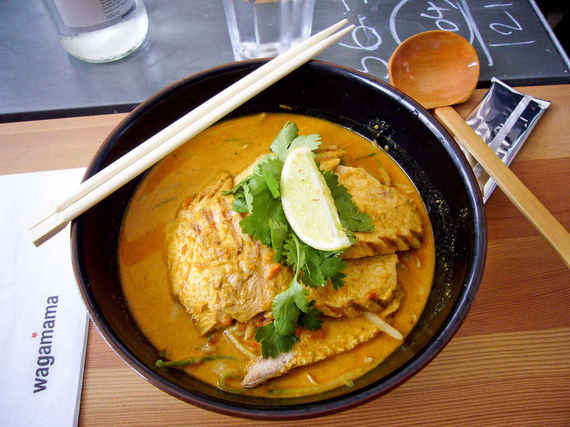 Credit: Flickr/Paul Joseph
9. Wagamama
United Kingdom
What they serve: Noodles, curries
What their deal is: A number of fast-food joints probably come to mind when you think of the UK -- Wimpy, Nando's, Pizza Express -- but Wagamama ventured into a territory most chains hadn't touched yet: noodles. It was founded by the guy behind London/Vegas' acclaimed Hakkasan, and serves fast-casual pan-Asian noodle dishes to patrons all over the UK and several other countries, of which the US is one. Four shops have already popped up around Boston. Prepare for another British invasion, this time with bowls instead of bowl cuts.
Hungry for more international eats? Head over to Thrillist.com to check out 8 more of the best international restaurant chains to try on your next vacation!
More from Thrillist:
28 Must-Eat Sandwiches From Around The World
The World's Best Breakfast: Which Country's Morning Meal Is Tops?
Follow Thrillist on Twitter: www.twitter.com/Thrillist