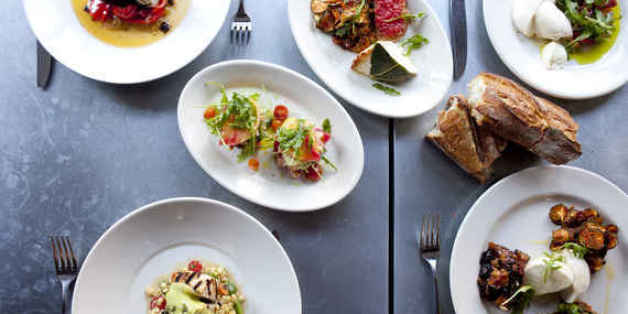 By: Adam Lapetina
Italian food in America has been undergoing a bit of a renaissance in the last few decades, and completely without da Vinci's help -- everywhere you look, you can find some good old-fashioned red gravy adorning, well, just about anything chefs can get their hands on. And chefs can get their hands on a lot of stuff, turns out.
But there are certain places that make the rest quake in their Italy-shaped boots, and we're here to recognize them. Without further ado, here are the best Italian restaurants in America -- not just pizzerias, but legit trattorias, enotecas, and the like. Capisce?
More: These Are The 33 Best Pizzas In America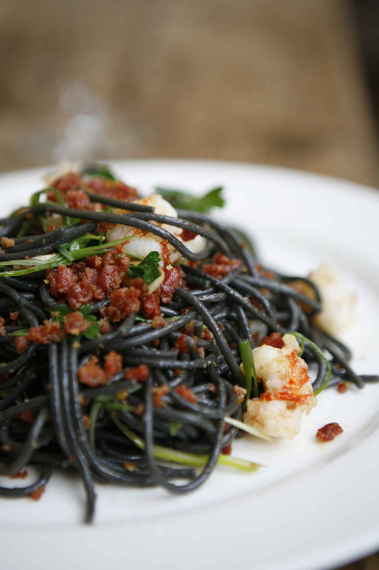 Credit: Kelly Campbell
New York, NY
What you're getting: Beef cheek ravioli
Ever since it opened in 1998, Babbo has been consistently mobbed by crowds of New Yorkers lured in by its incredible American takes on Italian food... and by the fact that it's one of the most heavily lauded restaurants in New York City history. And New York has a lot of restaurants. Helmed by legendary Italian restaurateurs Mario Batali and Joe Bastianich, Babbo has committed itself to applying Italian recipes and ingredients to American cooking, and to plying its patrons with tons of liters of wine. These dudes know how to party (the place is a bit of a zoo), and while it also may be a bit tough to score a reservation, it's well worth the wait.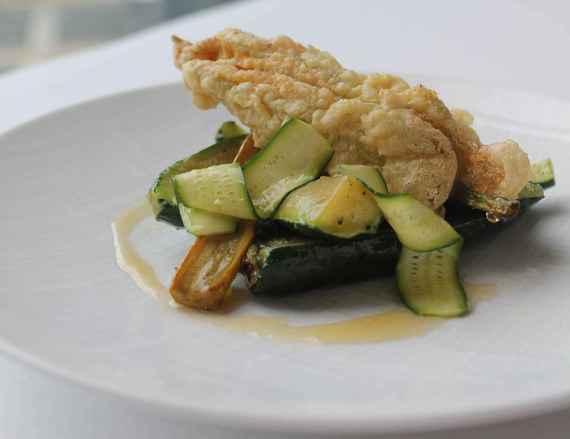 Credit: Thrillist
Chicago, IL
What you're getting: Ricotta & black truffle gnocchi
Spiaggia was Obama's favorite restaurant back when he was a Chicago resident, and its food remains of a presidential caliber. Nestled fittingly on the city's Magnificent Mile, Spiaggia recently underwent a transformative renovation of its space overlooking Lake Michigan, and while the rules for the dining room might have changed (no longer do they enforce their "jackets required" rule in their lounge), the food is just as killer as ever. The menu focuses on innovating classic Italian recipes (think foie gras ravioli), and dishes come out of the only four-star Italian kitchen in the city of Chicago courtesy of James Beard Award-winning chef Tony Mantuano, aka Obama's "favorite chef". The president's favorite dish? Wood-fired scallops -- a people pleaser on both sides of the aisle.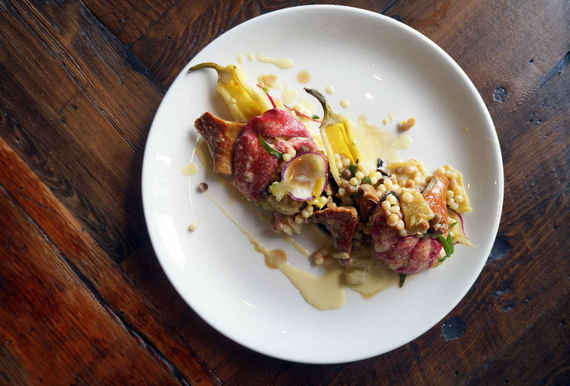 Credit: Jacqueline Dole
Brookline, MA
What you're getting: Chicken cacciatore for two
When a restaurant's name literally means "rebel" in Italian, you know you're not getting strictly traditional fare -- and Ribelle in Brookline delivers on that promise. Chef Tim Maslow's stint at David Chang's Momofuku Ssäm Bar in New York taught him how to push the envelope, and now he's passing what he learned onto you in the form of an ever-changing menu that combines elements of Italian cuisine with an indomitable American spirit that's not in any way related to cigarettes: gnocchi with smoked trout and olive oil ice cream are typical moves there. Oh, and their cocktail program is nicely curated too.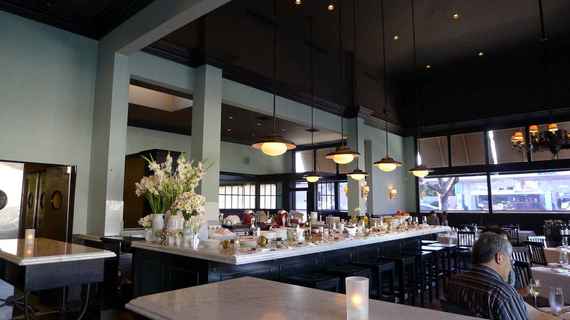 Credit: Chou Down
Los Angeles, CA
What you're getting: Grilled octopus
This dream-team collab of Mario Batali and LA's most beloved daughter, Nancy Silverton (who founded La Brea Bakery), is the centerpiece of a mini-empire that also includes a more casual spot (Pizzeria Mozza) and a meat-lover's paradise (Chi Spacca). Though all three are wonderful, the Osteria is the crown jewel, with an extraordinary wine selection, amazing pastas, and a mid-room mozzarella bar that'll make you believe in cheese-us.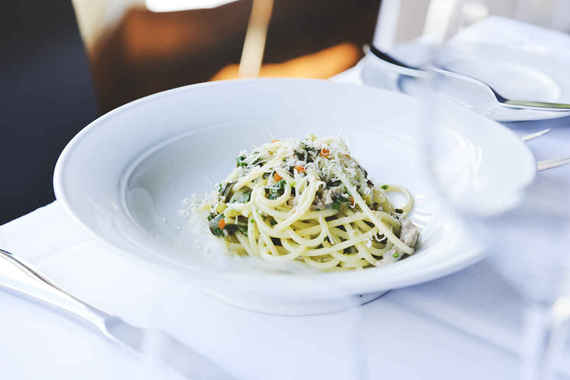 Credit: Joe Friend
Boulder, CO
What you're getting: Multicourse dinner & wine pairings at weekly Monday wine dinner
If you go to Frasca, you'll inevitably meet Bobby Stuckey. He roams around the white tablecloth-filled dining room, offering anything from a smile to a wine pairing suggestion pulled from his 20+ years as a sommelier. He and Frasca have won so many James Beard Awards for wine they should rename the category after them. The restaurant stands out as a fine-dining oasis in Boulder, CO, a town where form-fitting bike shorts are a respected sartorial choice. The menu changes seasonally, but always highlights the "flavors and international influences" of the Friuli-Venezia Giulia region of Italy.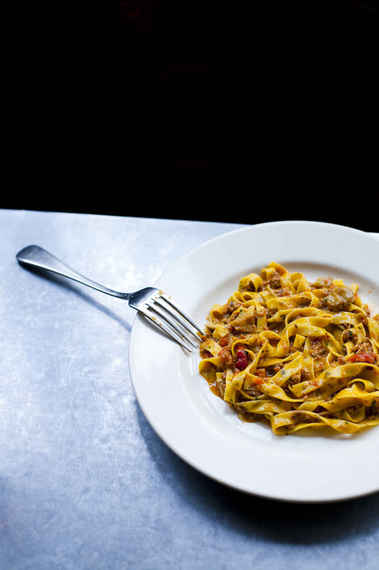 Credit: Eric Wolfinger
San Francisco, CA
What you're getting: Mint tagliatelle, or any of their risottos
Since 1998, when Delfina opened in the Mission and essentially ushered in a new era for that entire neighborhood, Craig and Anne Stoll have continually put out some of the best Italian food in SF (sorry red-sauce spots of North Beach). And despite the fact that they now have three pizzerias and an also amazing Roman-esque Italian spot in Locanda, the original remains the place you want to be for crazy good pastas (literally everything is good, but get the mint tagliatelle with mushrooms and nettles if it's there), secondi (roasted Mary's chicken with olive oil mashed potatoes), and ridiculous desserts.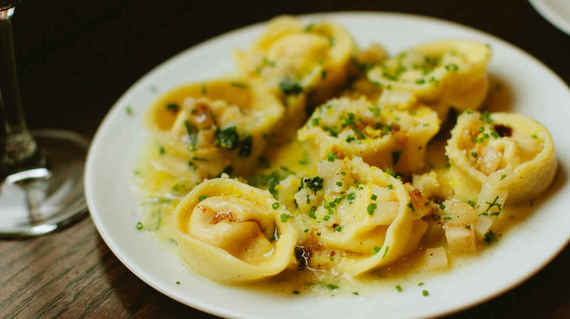 Credit: Coppa
Boston, MA
What you're getting: Anything off their constantly changing menu
Sure, it's not in the North End, but don't let that discount this Italian small-plate eatery in Boston. What it lacks in, uh, neighborhood, it makes up for with the sheer amazingness and scope of its menu. Their offerings are constantly changing based on what's available and in-season, but you can always expect whatever they've got to be on the more daring side of Italian fare: chefs/owners Jamie Bissonnette and Ken Oringer are known for being a bit out there, and it's reflected in the Italian tapas ("stuzi") they offer, such as pig's tails and bones with a mostarda glaze. For those feeling a bit less adventurous, there's always their addictive arancini.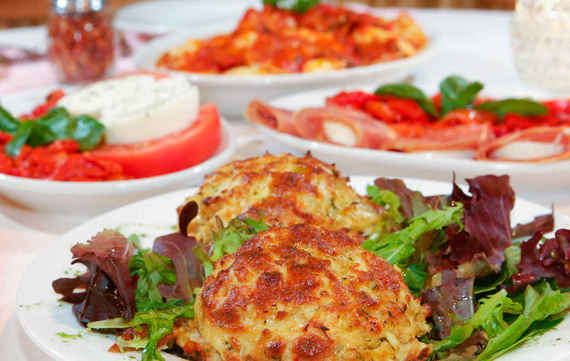 Credit: Chef Vola's
Atlantic City, NJ
What you're getting: Veal Parmesan
Rarely does a restaurant in Atlantic City skew towards the rustic, but that's exactly the case with Chef Vola's, which is nestled inside an otherwise normal-seeming house. To get in is no easy feat, as reservations are few and far between, they're cash-only, BYOB, and you've got to find the place first. But once you do, you're immersed in an old-school dining experience: the waiter will recite their entire menu to you, and if that isn't impressive enough, just know that it's a huge menu packed with huge dishes. Pretty much anything you order is going to tip the scales, so come hungry -- and get the veal Parmesan.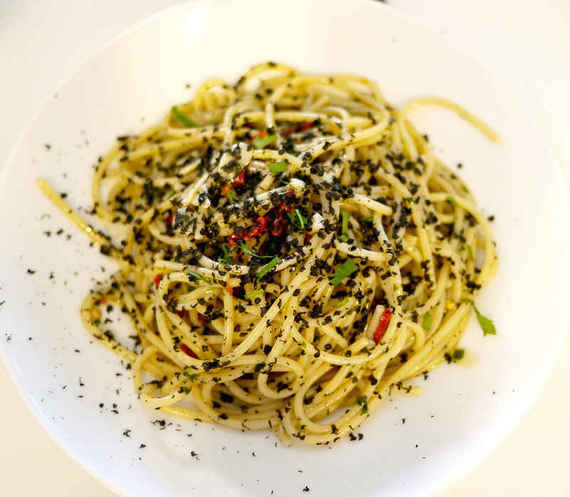 Credit: Jeff Miller
Los Angeles, CA
What you're getting: Roasted bone marrow
This industrial-feeling, uber-hip modern Italian restaurant in Downtown LA has essentially changed its neighborhood from "super-sketchy place where no one ever goes" to "somewhat sketchy place that everyone is itching to go to" thanks to an extraordinary vibe, a great patio, and -- most importantly -- amazing food, including a housemade charcuterie platter that's got chef Ori Menashe's delicate touch all over it.
Head over to Thrillist.com for the full list of the best Italian restaurants in America!
More from Thrillist:
Chefs Reveal The Most Overrated & Underrated Italian Dishes
Ethnic Food Enclaves: The 16 Best International Eating Hubs In The USA
Follow Thrillist on Twitter: www.twitter.com/Thrillist