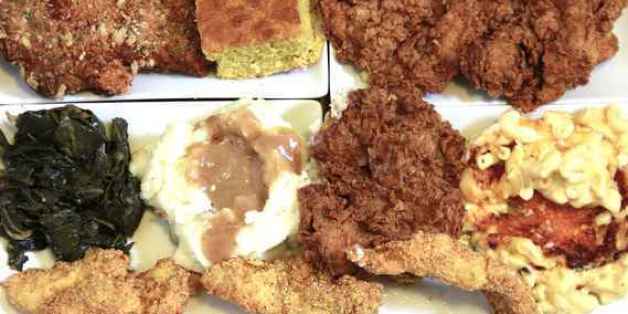 The South has some of the most enviable foods in the country, and it's not just because nearly everything seems to be deep-fried or cheese-topped... or both. The regional cuisine is the culinary melting pot of America, melding African, Appalachian, and Cajun flavors into a cast-iron pot of simmering, distinctive comfort foods. But just because the South lays claim to fried chicken, BBQ, and mac & cheese, doesn't mean the rest of the U.S. isn't doing it right, too.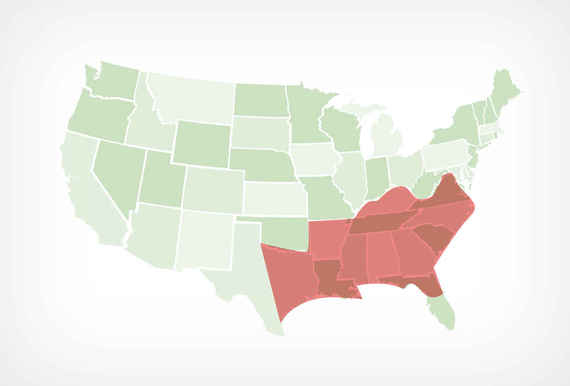 But, what is the South? Geographically, that famed Mason-Dixon line isn't a bad starting place. But the food map tells a different story, ranging from the tasso ham and Andouille sausage-filled edges of Louisiana and Eastern Texas over to the shrimp-loving lowcountry of Carolina. Kentucky snags a Northern border, while most of Florida is out of luck. Outside of those borders, chefs have taken the classics and melded them with their own regional cuisines and flavors. These are the 21 best Southern joints outside the South.
More: 16 Southern chains the rest of the country needs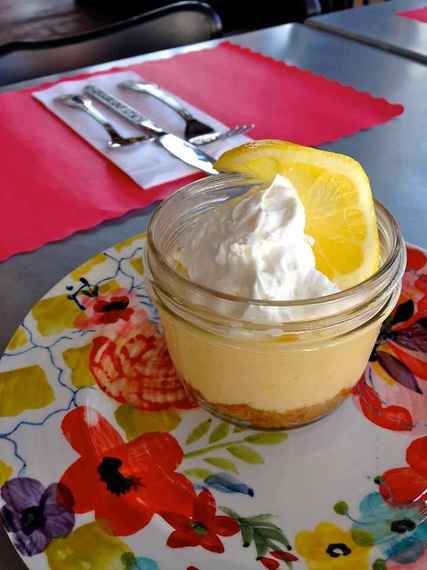 CREDIT: ACME Southern Kitchen
ACME Southern Kitchen (San Diego, CA)
What you're getting: Any Southern pie (peach, lemon ice box)
It's only been open a few months, but San Diego's ACME has already made a stake in the lard-filled world of Southern food. While it may be in competition with taco shops, rather than other mom-and-pop luncheries, this line-up would feel astonishingly at home at a Mississippi roadside with impossible-to-leave-off plates, like fried pork chop on a roll and chicken pot pie.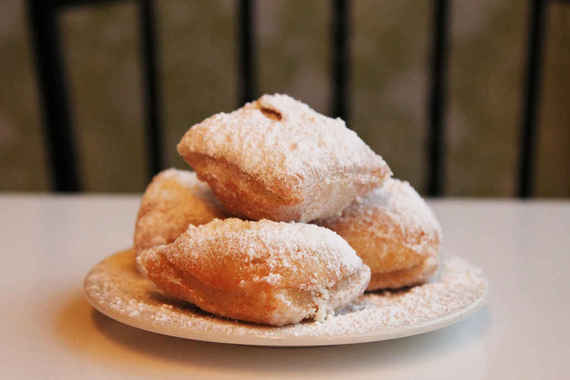 CREDIT: Flickr/Heather Sperling
Big Jones (Chicago, IL)
What you're getting: Boucherie Board (tasso, boudin rouge, and tete de couchon)
Another Chicago spot dabbles in lowcountry flavors, but also includes New Orleans and Gulf inspiration, intermingling the diverse flavors of the South's coastal regions. Big Jones also has an impressive selection of whiskies, from E.H. Taylor Barrel Strength to Four Roses. Join their Bourbon Society and get a complimentary pour of the whiskey of the month during every meal, plus gain access to special dark-liquor events once you fill up your 46-list "passport" of whiskies. Shouldn't take you more than a week.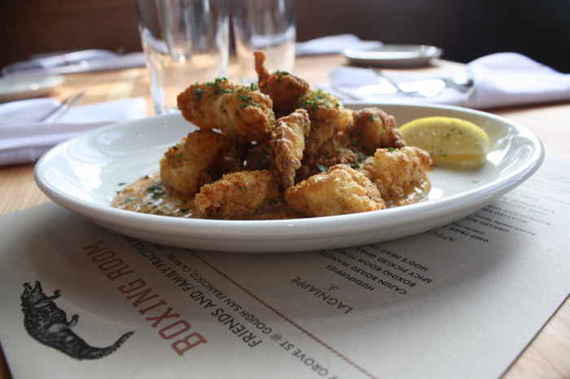 Boxing Room (San Francisco, CA)
What you're getting: Crispy boudin balls (deep-fried balls of rice-filled Creole sausage)
Justin Simoneaux nails the spice and seafood of his native South Louisiana at this Fillmore Cajun temple. A "Classic Louisiana" section is filled with reliable favorites like duck gumbo, red beans + sausage, and regular gumbo, but the rest of the menu - like crawfish pie and oysters Rockefeller -- would feel equally at home. The Louisiana taste extends towards the drinks, which include plenty of Abita.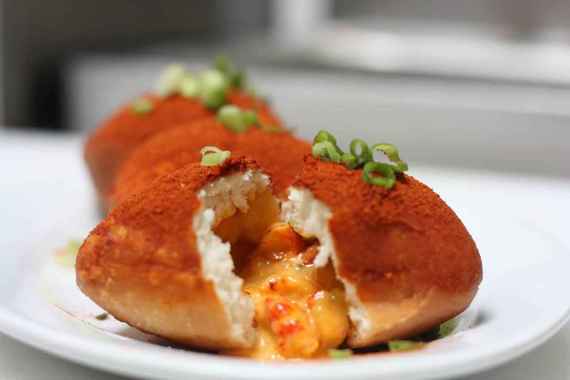 CREDIT: Brenda's Soul Kitchen
Brenda's (San Francisco, CA)
What you're getting: Oyster flight
Another SF-Southern spot that dives into Creole foods, Brenda's does oysters right, broiling the briny beauts in styles ranging from Tchoupitoulas (cayenne butter, garlic, herbs) to Orleans (voodoo BBQ sauce). A few deep-South and soul dishes, like hushpuppies and BBQ Pork Ribs with collard greens sneak onto the menu, too.
There's still 17 more of the best Southern restaurants outside the South to drool over -- and they're all on Thrillist.com!
More from Thrillist:
Food Pho Pas: Simple Things You're Doing Wrong While Eating Asian Food
Filet mignon sucks: famous chefs reveal the most over/underrated meats
Follow Thrillist on Twitter: www.twitter.com/Thrillist