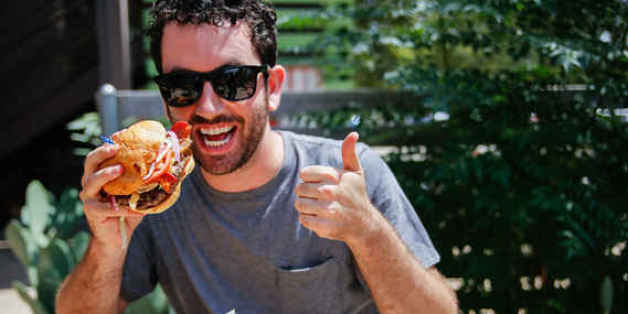 There's plenty of room for error in the restaurant industry, but when everything goes right, it's like a beautiful symphony of medium-rare cheeseburgers and quickly refilled water glasses.
To give thanks, we've compiled a list of all the amazing little things restaurants do to make you feel at home, while reminding you that you're definitely not at home. Read on, then close your eyes and imagine a wonderful place where the bread is free and the hand soaps smell fantastic.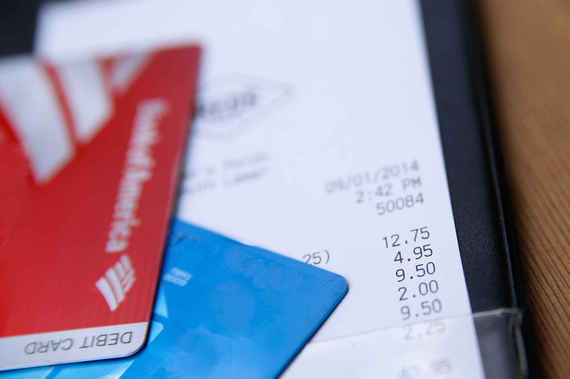 Split the bill
Nobody carries cash anymore except bartenders, strippers, and grandparents, so paying with multiple cards shouldn't come as a big surprise. Bonus points if the server brings out multiple pens for signing all those merchant copies.
Effortlessly transfer tabs from the bar to your table
The world of POS systems is a rabbit hole that no man should ever have to go too deep into, but it seems likely that if someone's drinking at a restaurant bar, they might be waiting on their table. When a bartender's able to magically transfer it to your server, it makes you feel like they're anticipating your every move.

Have individual unisex bathrooms
All the girls waiting in the line for the bathroom isn't just a lyric from an old Pharrell song. Often, there's a serious gender inequality in bathroom waits, and having individual bathrooms that swing both ways helps relieve everyone way more efficiently.
Direct you to those unisex bathrooms without prompting
Everyone's been there: squirming aimlessly around the restaurant and poking your head into the kitchen and employees-only areas. It's always wonderful when, instead of just letting you wander around like a headless chicken with a dangerously full bladder, a server simply points you in the right direction.
Stock bathrooms with fancy soaps and nice dryers
Sure, a squirt of that pink ooze will destroy any bacteria that might be lingering, but it smells like a science lab and makes your hands feel rough as a stray cat's paws. A small investment in nice soap lets the customer know the restaurant cares. Bonus points for hand dryers that actually work well, or paper towels that aren't in a big soggy stack.
More: 35 Things Restaurant Servers Do Wrong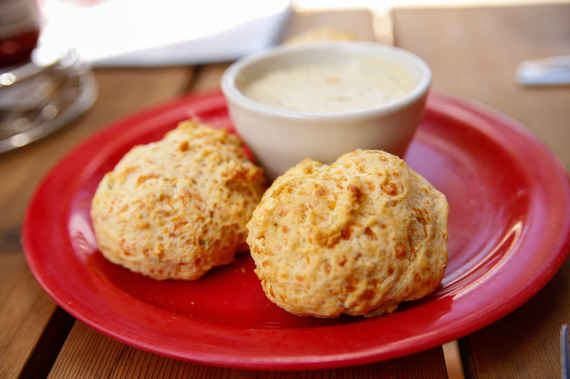 Offer up free food
Nothing tastes better than free-dom. While obviously you're not getting free steak dinners, a little goes a long way in this department. A tiny amuse bouche for starters or, even, an Andes mint with the check, goes a long way toward customer satisfaction.

Alert you to any check-in bonuses
Some places give you a free dessert for Yelping, Facebook-liking, or checking-in on Foursquare. Although these can be a total pain, they're often easy and result in the aforementioned free food.
Sincerely tell you that you've made a good choice when ordering
A restaurant meal is largely based on expectations and anticipation, and there's no greater way to raise these than to make the customer feel like they're some menu-whispering genius. A simple affirmation that they're ordering something delicious actually makes a difference... just don't fake it, or they'll lose all faith in your taste and honesty.
Have a staff that knows the menu
It doesn't instill confidence in a diner if the server can't speak about each dish with at least a hint of intelligence. When the server rattles off the ingredient list effortlessly and can give an honest opinion, it shows that everyone in the chain of command cares about your order.
There's still plenty more ways restaurants treat you right -- check 'em all out on Thrillist!
More from Thrillist:
The single best item at every US fast-food chain
14 foodie phrases that have lost meaning
Follow Thrillist on Twitter: www.twitter.com/Thrillist