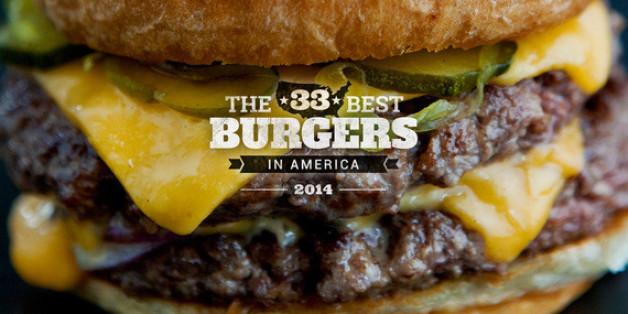 It's been about a year since our first 33 Best Burgers in the country piece came out. And in that year, many things have happened: Our photography has gotten bigger and SO MUCH better, our reach has expanded into more cities, and I've eaten a little more than infinity more burgers. I've also come to a more definitive definition of my favorite type: simple. Many of the burgers on this list (we have seven holdovers we couldn't possibly change, and 26 new entries) embody a commitment to almost austere excellence, sacrificing the show-tricks of crazy meats or toppings in favor of nailing the genuine article.
Now, of course, there are exceptions to this rule. And of course many of you will tender suggestions for things I've missed, or tell me that I have no palate, or just get into lively comment arguments because this is the Internet, and that is what happens. And we welcome it all. But before you do, maybe take a moment to celebrate and ogle our 2014 picks for the best burgers in the country. Now be a friend, and pass me the ketchup: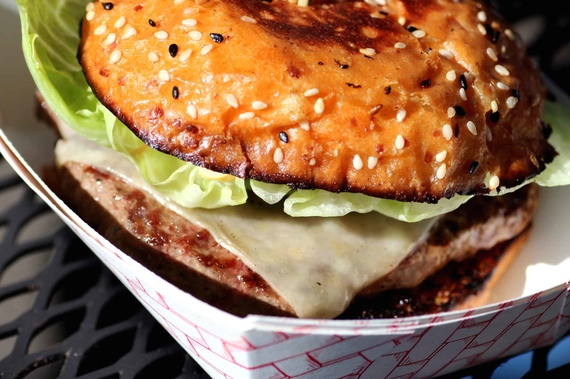 4505 Burgers & BBQ
San Francisco, CA
WHAT YOU'RE GETTING: Classic cheeseburger
When Ryan Farr took over Da' Pitt space on Divis, and I didn't have to go to the farmers' market to get his burgers, I figured they'd drop off. Or at least I wouldn't hold them in such high regard, because they'd lost a little bit of that elusiveness, and maybe that was what was keeping me in love with them. I was wrong. 4505 stays on the list this year, thanks to that classic made with Magruder Ranch beef on that perfect, not-too-thick sesame-scallion bun. The combination of the Gruyere, dry-aged beef, red onion, and special sauce may no longer be elusive, but it's still damn hard to top.
More: These are the 33 best BBQ joints in America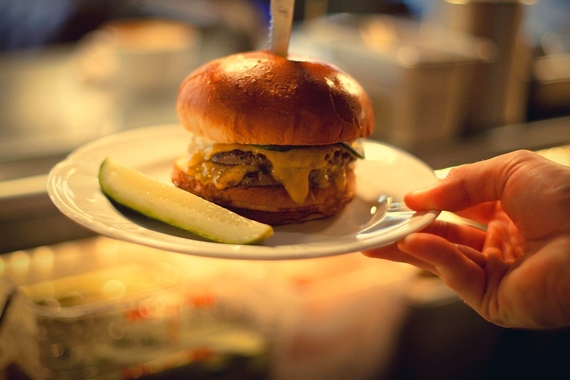 Credit: Kari Skaflen/Hogsalt
Au Cheval
Chicago, IL
WHAT YOU'RE GETTING: Single cheeseburger with an egg
In a city that enjoys heavy calories and arguing as much as Chicago does, it's nothing short of incredible that Au Cheval has steadily held the "best burger" consensus pretty much since opening in 2012. By now most locals know the drill: A single is actually a double, meaning your two impossibly beefy griddled patties will be enveloped in a creamy combo of cheese and Dijonnaise with just a briny hint of thinly sliced pickles. And you're getting it with an egg, because you know what is good.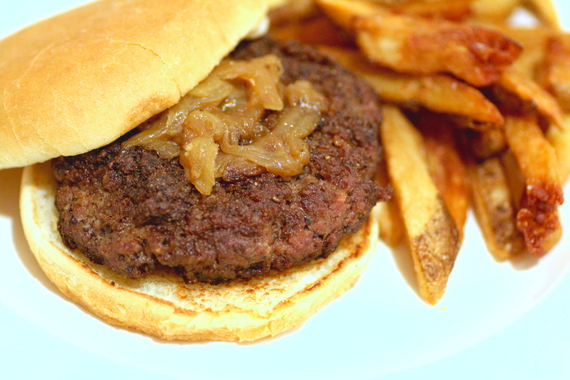 Brindle Room
New York, NY
WHAT YOU'RE GETTING: The Steakhouse Burger
We wanted to make some other moves in the city. We wanted to add in some more new NY spots with promising burgers, and we were damn close. But, in the end, we couldn't, because we still believe the world needs to talk more about deckle. And so you can do so knowledgeably, we'll now define deckle, again, for you: It's basically the fat from around the edge of a ribeye cut. And, when worked in with other beef and steak trimmings at the East Village's Brindle Room, it turns a burger into a steakhouse burger, into a good-sized meat present from the meat gods. Have them throw some American and caramelized onions on top while it's getting medium-rare in the cast-iron skillet. Deckle. The name rings out in the streets, friends.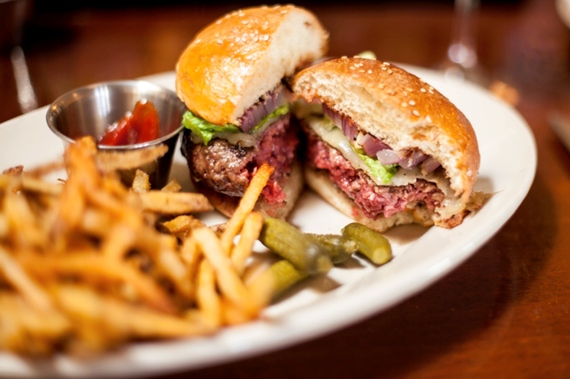 Credit: Chez Fonfon
Chez Fonfon
Birmingham, AL
WHAT YOU'RE GETTING: Hamburger Fonfon
Chez Fonfon may be a classic French bistro, but it plates an All-American caliber burger. James Beard Hall of Famer Frank Stitt grinds boneless chuck in-house to form his 8oz patties that get no seasonings other than a pinch of S&P. The sole frou-frou touch comes from Comte, but the cheese's nutty-sweetness melts into the beef amping the patty's flavor. Topped with grilled red onion, lettuce, tomato, and pickle, it's hard to believe this burger could've started with escargots or foie gras paté.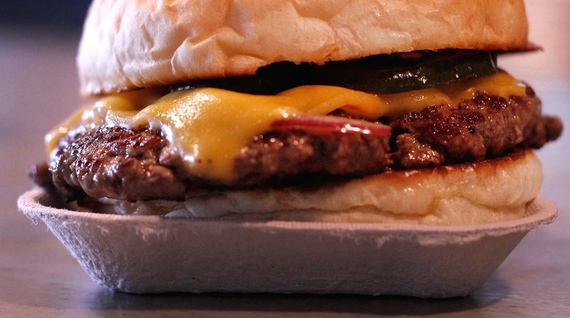 Credit: Alejandro de los Rios
The Company Burger
New Orleans, LA
WHAT YOU'RE GETTING: The Company Burger
At three-years old, Company Burger continues to dominate the NOLA burger scene with its dedication to old-school diner simplicity combined with the quality ingredients of the fancy-schmancy burger revolution. Adam Biderman, who worked at Atlanta's Holeman & Finch (Spoiler: their burger's also on the list.), grinds brisket and chuck in-house to form his 3.25oz patties, and the basic, namesake burger is one of those glorious items that nets you two patties rather than one. Want lettuce or tomato? You gotta bring your own -- or just let the griddled, tender patties, American cheese, white bun, and bread-and-butter pickles mingle together into a gloriously juicy, meaty bite.
This is just the tip of the burger iceberg -- check out all 33 of the best burger joints in America on Thrillist.com!
More from Thrillist:
The 33 Best College Sandwich Shops in America
33 of the Best, Most Iconic American Foods
Follow Thrillist on Twitter: www.twitter.com/Thrillist