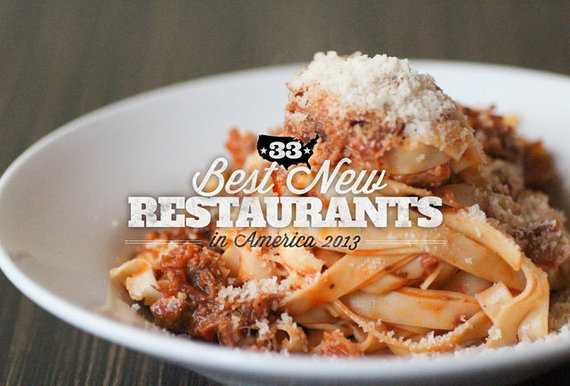 Over the past year, our editors have gloriously eaten their way across America, meticulously consuming all the best burgers, and pizzas, and BBQ they could. Then we turned our sights to figuring out which of the tens of thousands of new restaurants that have opened across the country in the past year deserve to be called the best. And now that the work is done -- and the weight is gained -- here they are (with a neat checklist), in all their gastronomical glory.
Check the entire list of 33 restaurants on Thrillist.com!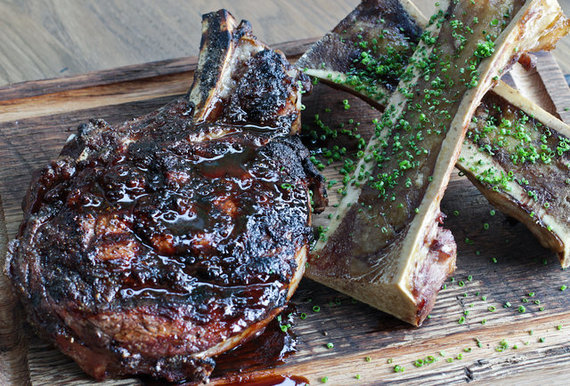 King + Duke, Atlanta, GA
What you're getting: Coal roasted onion soup; "The King" with charred corn on the side
Ford Fry is dominating Atlanta right now. After already making everyone freak out for seafood-heavy The Optimist, his latest spot -- a literary-inspired ode to open fire (check out the 24ft hearth in the middle) -- serves up simple, comforting, fire-kissed cuisine and spot-on cocktails. Though many laud "the Duke" burger, you're going to want to bring a friend and share the other namesake, exec chef Joe Schaefer's masterpiece: a 1kg bone-in rib eye served alongside roasted marrow bones. Get it with some of that charred spicy corn with bacon and a soft poached egg on the side, and you'll realize these liars warn't no kings nor dukes at all, but just bad-ass chefs.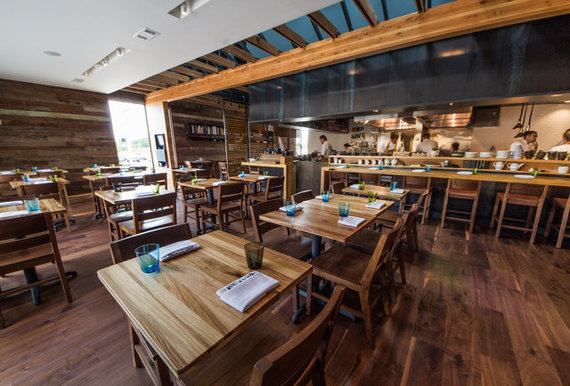 Qui, Austin, TX
What you're getting: Cote du boeuf and the cheddar cheese ice cream sandwich for dessert
Paul Qui endeared himself to America by winning Top Chef, but he's been feeding Austin for years at the city's premiere sushi joints and the more wallet-friendly East Side King trailers. The dude literally has a key (qui!) to the city, and with the success of his eponymous restaurant, Austin won't be changing the locks anytime soon. The space incorporates murals from punk rocker Peelander Yellow alongside wow-worthy woodwork, with an open kitchen that's plating high-concept fare like Rabbit 7 Ways, superior cuts of beef like a gigantic shareable Wagyu rib eye, and innovative desserts like a cheddar cheese ice cream sandwich.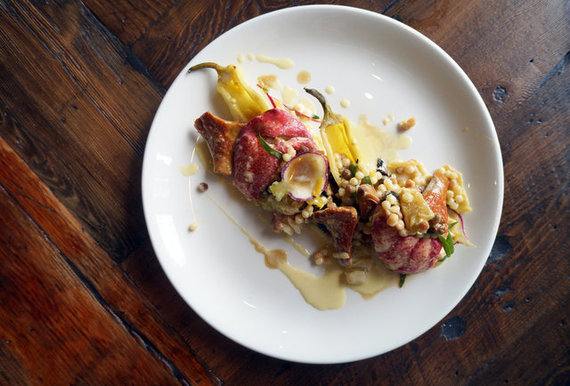 CREDIT: Jacqueline Dole
Ribelle, Brookline, MA
What you're getting: Whatever's on the menu that night (though hope they've got the lamb tartare)
Chef Tim Maslow made his name after coming back from a stint at David Chang's Momofuku Ssam Bar to remake his dad's diner (Strip T's) into a culinary darling. And then, with the hype almost deafening, he set out on his own to create Ribelle ("rebel" in Italian!), which he opened in Brookline's semi-sleepy Washington Square, an interesting, nearly contrarian choice considering everything trendy happening in Fort Point and Somerville. But again, Maslow has proven it doesn't matter where he is, be it an old diner in Watertown or a spot off the C line; his food -- innovative plays on mostly Italian cuisine -- just works.
Luksus, Brooklyn, NY
What you're getting: The tasting menu, whether you want to or not
Intimate tasting menu restaurants aren't new, but intimate tasting menu restaurants in the back of world-class beer bars equipped with "flux capacitors" sure are. Slip through Greenpoint's Torst to find a tiny table in the back, where you'll take down five courses of not-TOO-delicate Scandinavian plates paired with the very excellent pours from out front, and realize that the only right way to ponder parsnip mousse and silverberry puree is alongside something a little more familiar, called beer.
The Ordinary, Charleston, SC
What you're getting: Razor clams with apple, jalapeño, and cilantro; BBQ white shrimp with charred bread; smoked oysters & saltines, hot sauce
If a former bank-turned-seafood hall where you can eat FIG chef Mike Lata's damn clever takes on Southern-style ocean eats is ordinary, then everyone has an obligation to move to Charleston. And once you're there, don't bother wasting your energy on the delicious, but too-filling large plates. Instead, share eleventy billion small plates, from those clams with just the right touch of tart and spicy notes, to the smoked oysters, to shrimp and blue crab hushpuppies, to pretty much everything else.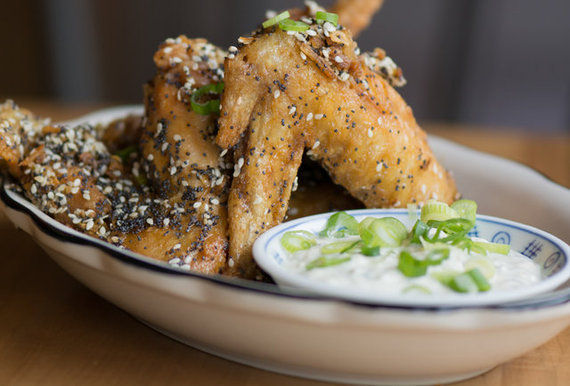 CREDIT: Kailley Lindman
Mott St, Chicago, IL
What you're getting: Crab brain fried rice; pork neck
Confusingly situated on Ashland Ave (Mott St runs through Chinatown in NYC), Mott St (the restaurant!) will make you quickly forget about street names once you dive into the Asian street food-inspired menu. Ideally, come with a group so you can attack as much as possible, but don't miss the whiskey-marinated pork neck, served in deliciously fatty bites that seem to embody the best qualities of ribs without the hassle of bones, perfectly cut with a spicy Thai dipping sauce. The crab brain fried rice blends Chinese sausage and coconut with, seemingly, all the best possible flavors one could conceivably extract from the sea. You will briefly ponder what life might be like as a zombie crustacean.
There's still plenty more great new restaurants to discover, and they're all in the full story on Thrillist.com!