By: Matt Meltzer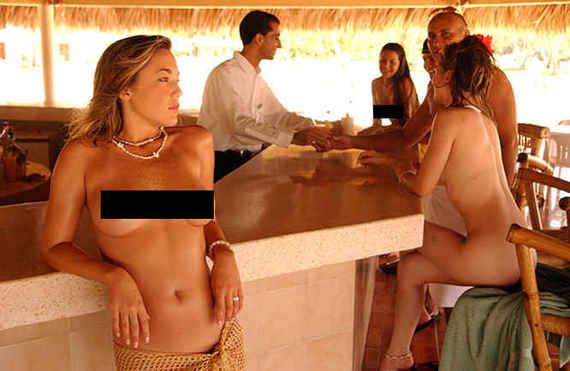 Credit: Caliente Caribe
When you hear the words "clothing-optional resort", one of two things come to mind: A sun-soaked orgy that makes your Spring Break memories feel like a Young Life summer camp, or a pool surrounded by lumpy, weathered blobs that resemble the scrap room floor of a leather tannery. But truth be told, neither portrayal is all that accurate. And while the world has a lot of beautiful beach resorts where sunscreen's more important than pants, they -- like their naked guests -- come in all shapes and sizes.
So whether you're looking for something mostly clothed, always naked, (weirdly) family-friendly, or sex-charged, here are nine clothing-optional resorts that set themselves apart.
More: The World's 10 Best Nude Beaches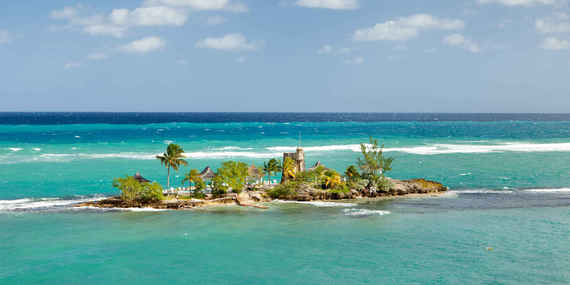 Credit: Couples
Couples Tower Isle
Ochos Rios, Jamaica
Don't think you're gonna show up to the front desk at this 1950s Hollywood star hideaway in a sarong and flip-flops and strip the minute you throw down your credit card. Slow down. This resort is actually fully clothed everywhere... EXCEPT for Tower Isle, a small private island located a short boat ride from the main resort where nudity isn't just optional, it's required. So bring an extra bottle of SPF 45, 'cause there's no chance to cover up once you step off the boat.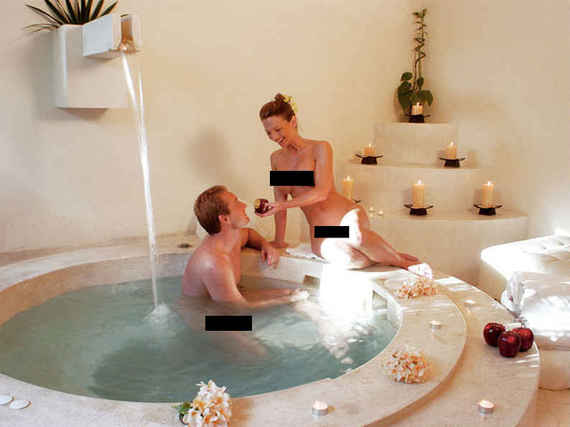 Credit: Desire Resorts
Desire Pearl Riviera Maya
Cancun, Mexico
While visiting a clothing-optional resort by yourself is not exactly smiled upon (and kinda creepy, no?), this all-inclusive "lifestyle" resort in the Mexican Riviera won't actually allow it -- rooms are reserved for couples only. And while the perfect white sand beaches, tropical setting, and themed events like "Lust Night" should help ignite a spark between you and your special lady friend, they also offer pole dancing lessons just in case.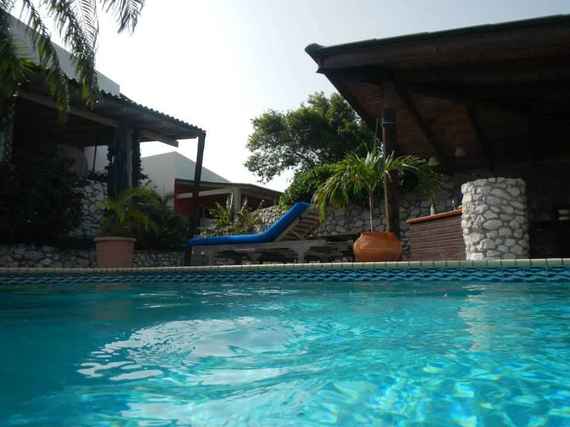 Credit: Facebook user The Natural
The Natural
Curacao
The Roy Hobbs of clothing-optional resorts, The Natural is the only resort of its kind in the ABC islands (Aruba, Bonaire, and Curacao) and knocks the lights out by accepting pretty much anyone old enough to drive (in the U.S., at least): couples, singles, nudists, clothists (we just made that up) -- they're all welcome. The resort's located in the hills above the beaches and you'll enjoy gorgeous views of the ocean whilst soaking in the sun (sans clothes) at the pool.

Credit: Hidden Beach Resort
Hidden Beach Resort
Riviera Maya, Mexico
They're not lying when they say the beach is hidden; it sits at the edge of a mangrove jungle, and walls help protect guests' privacy. Which is a good thing, because you're expected to be be naked the whole time. Sanitation is maintained by perpetual towel service and public displays of "affection" are -- like those clothes -- strictly forbidden. There's also an awesome lazy river. Take a tour, right here.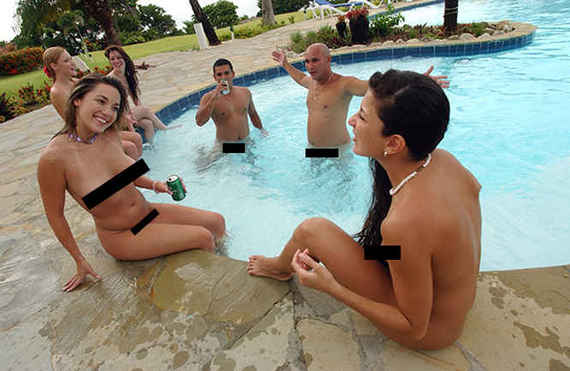 Credit: Caliente Caribe
Caliente Caribe
Puerto Plata, Dominican Republic
If interpreted the wrong way, whale watching at a nude resort sounds like one of the more nauseating things you could do on vacation. But from December through April, North Atlantic Humpback whales have their own version of spring break and migrate to the breeding grounds just off the coast of this clothing-optional, all-inclusive resort. So, regardless of how big the naked dude by the pool actually is, you'll still be spying marine mammals on your naked whale watch.
Click here to see 4 more of the best clothing-optional resorts to go au natural, all on Thrillist.com!
More from Thrillist:
The 25 Best Beaches In the World
10 Insane Hotel Suites You Can't Afford To Spend The Night In
Follow Thrillist on Twitter: www.twitter.com/Thrillist