By: Erik Christensen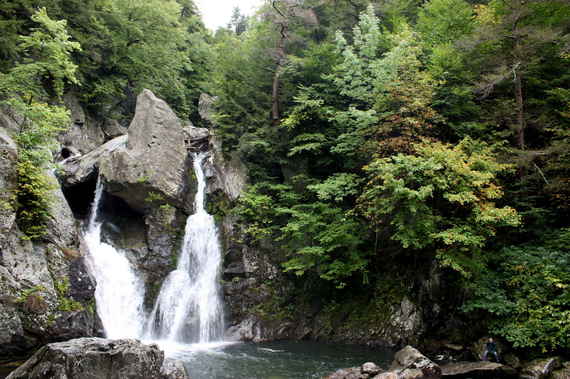 Credit: Flickr/peragro
If you're into the great outdoors, nay... the greatest outdoors, then Massachusetts is where you need to be. Period. Everybody knows about the "always-on-vacation" Cape Cod, the crazy foliage in the Berkshires, and the photo-friendly coastline along Cape Ann. But we have more incredible sights than our chowder has clams. (Just sayin'.) Here are some equally jaw-dropping places in the Commonwealth you probably didn't know existed.
More: The New England States, Ranked by an Impartial Midwesterner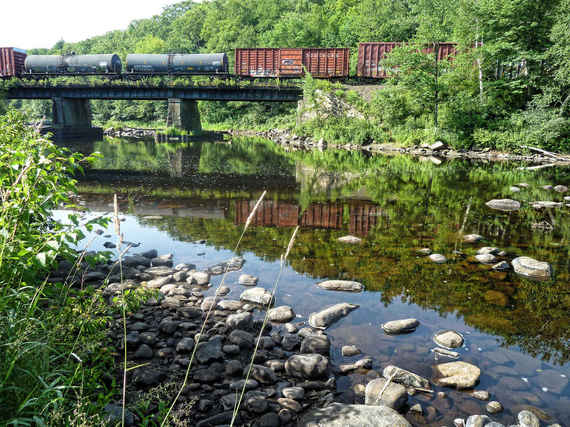 Credit: Flickr/liz west
Alan E. Rich Environmental Park
Athol
Peppered with birds, dragonflies, and wildflowers, Alan E. Rich Environmental Park is a feast for the senses. First off, there's car-top access to Millers River, a tranquil "blue" (i.e. "clean") waterway perfect for canoeing, kayaking, and fishing. Pack a lunch, relax in the landscaped park with picnic tables, and take the short loop hike to see all the native plants. Even though it's right in the heart of Athol, the secluded Alan E. Rich Environmental Park makes you forget you're anywhere near civilization. Commune with nature, bro.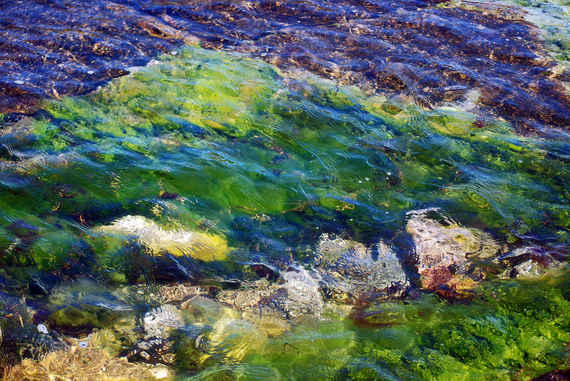 Credit: Flickr/Harvey Barrison
Halibut Point State Park
Rockport
Halibut Point, formerly the Babson Farm granite quarry, went from ugly duckling to swan once the state acquired the land (approx. 56 acres) in 1981. Cozied up to the Atlantic on Cape Ann, Rockport's seaside gem provides views all the way to Mount Agamenticus in Maine and the Isles of Shoals off the NH coast. But it's all about the rocks, man. The park's granite-heavy topography flaunts dramatic formations perfect for Instagram, and the clear blue water in the old quarry reflects the surrounding landscape. Wildflowers and tall grasses sprout everywhere, and sea birds like loons and ducks hang out in the tidal pools and along the shore. Be sure to stop by the old WWII fire tower (at the visitor's center) and check out the scene from the 60ft-high observation deck.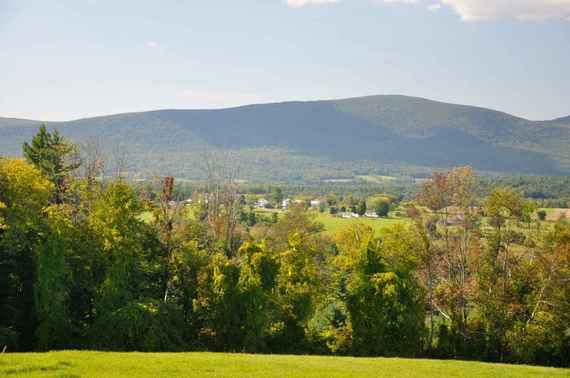 Credit: Flickr/phoca2004

Bartholomew's Cobble
Sheffield
At Bartholomew's Cobble, a picturesque agricultural preserve, it's all about geology. A very long time ago, mega-huge forces flipped over giant rocks when the Taconic and Berkshire Mountains were formed, and those giant rocks became two mega-huge exposed bedrock knolls. A few hundred million years later, the alkaline-rich soil fuels a stunning variety of flora including one of the largest cottonwood trees in the state. The 329-acre park also boasts grassy meadows, shady forests, freshwater marshes, a natural history museum, beaver ponds, a hiking trail, and two small caves for easy exploring. However, the money shot is from atop Hurlburt's Hill. Maxing out at 1,000ft, the reservation's highest point provides sweet vistas of the Housatonic River Valley.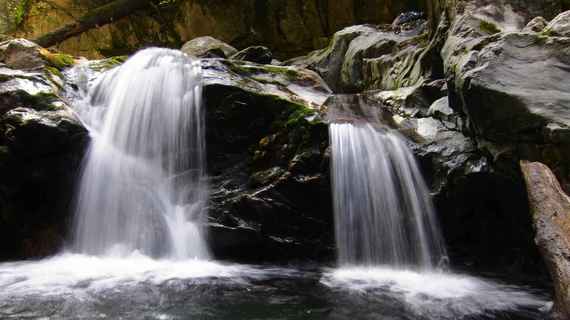 Credit: Flickr/sanpani
Bash Bish Falls
Mt. Washington
Nestled in the Taconic Mountains, Bash Bish State Park features dense hemlock/hardwood forests, impressive gorges, quiet fishing spots, and tons of critters like peregrine falcons, bobcats, and black bears. But you're here to see Bash Bish Falls, the highest waterfall in the Commonwealth. (Duh.) Composed of multiple cascades, the waters descend through a rocky ravine before being split by a boulder and taking a thunderous 80ft plunge. The lower access point showcases the falls, while the upper spot shows off sweeping views that stretch all the way to NY State. When you're up top, watch your step because it's mad slippery. Twenty-five people have died there, and it's been dubbed one of America's "Most Dangerous Tourist Attractions."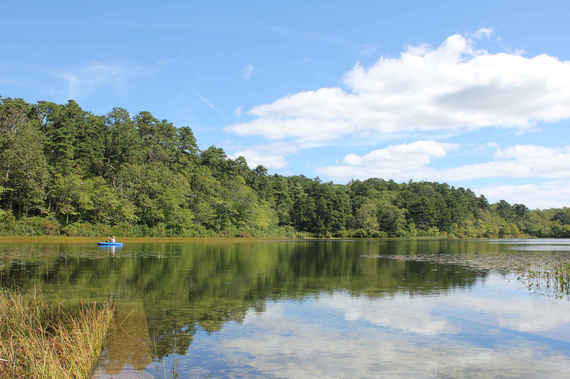 Credit: Flickr/Massachusetts Office of Travel & Tourism
Flax Pond (Nickerson State Park)
Brewster
The Cape's scenic Nickerson State Park is home to eight glacial kettle-hole ponds, and Flax is the crown jewel of the collection. The water is crystal clear all the way to the sandy bottom and is ideal for fishing, canoeing, and swimming. The 1.1-mile shoreline is hugged by dense forest that supplies quiet seclusion to this 48-acre beauty. (Also, no motorboats.) If you're looking for 100% relaxation, Flax Pond is where you need to be. Go at daybreak to see sunrise reflections on the water, tons of wildlife (rabbits, birds, etc.), and not many other people. It feels like you have the whole place to yourself. Seriously.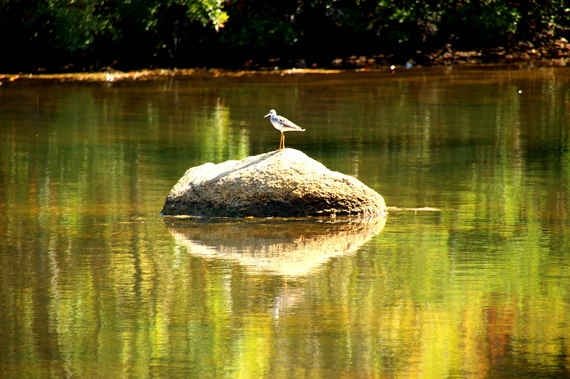 Credit: Flickr/iheartpandas
Felix Neck Wildlife Sanctuary
Edgartown
The tiny vineyard packs a lot of surprises, and Felix Neck is definitely one of them. The 194-acre wildlife sanctuary has four miles of trails through quiet meadows, woodlands, and salt marshes, as well as along the shoreline. (With killer views, of course.) The wildlife takes center stage at the insanely beautiful butterfly and bird gardens, and you might get to meet the resident barn owls. (They even have their own webcam.) Definitely take the kayak tour around Sengekontacket Pond for maximum appreciation of the wilderness.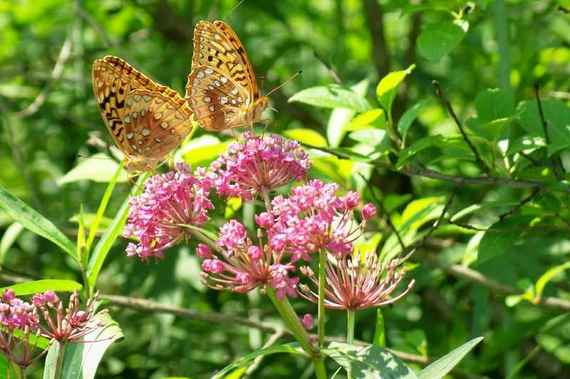 Credit: Flickr/mwms1916
Garden in the Woods
Framingham
A mere 20 miles from Boston, Framingham's Garden in the Woods is a veritable paradise hiding in plain sight. This wooded botanical garden is carefully curated by the New England Wild Flower Society and hosts more than 1,500 varieties of plants, some of which are rare and/or endangered. Check here to find out what's currently in bloom. Contained within 45 compact acres, the park also has two miles of paths, two small ponds, scenic valleys, a rock garden, bogs, natural springs and brooks, and dynamic glacial ridge rock formations. Plus a stegosaurus sculpture. And you thought Metro West was a bunch of strip malls and dealerships. (Okay, okay... it mostly is.)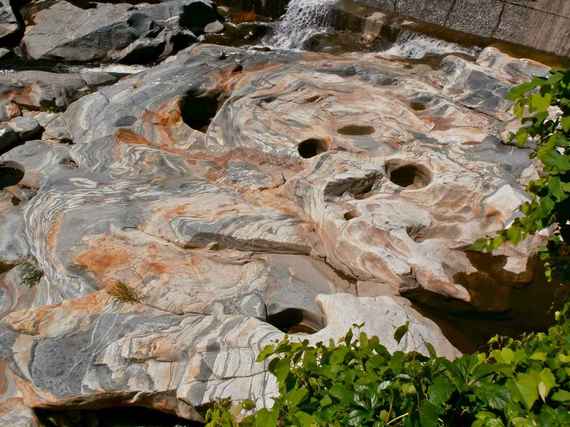 Credit: Flickr/Paul Cooper
Glacial Potholes
Shelburne Falls
For starters, Shelburne Falls is New England-postcard-perfect with old-school small-town architecture set in the foliage-rich Berkshires. And then you add some quirky/cool geology for some equally quirky/cool visuals. About 14,000 years ago, the glacier that created nearby Lake Hitchcock also started eroding "glacial potholes" through the bedrock in the Deerfield River. As you stroll through town and along the riverbanks, you'll catch glimpses of these geometric wonders made by Mother Nature herself. Complementing the slate-tinted scenery is the colorful Bridge of Flowers in bloom from April through October.
To find out which 7 other places you've gotta know about in MA, get the full story at Thrillist.com!
More from Thrillist:
The Least-Visited States in America, and Why You Should Go to Each
The Most Beautiful Place in Each State
Like Thrillist on Facebook: www.facebook.com/Thrillist
Also on HuffPost:
PHOTO GALLERY
Travel Zen: National Parks