By: Dave Infante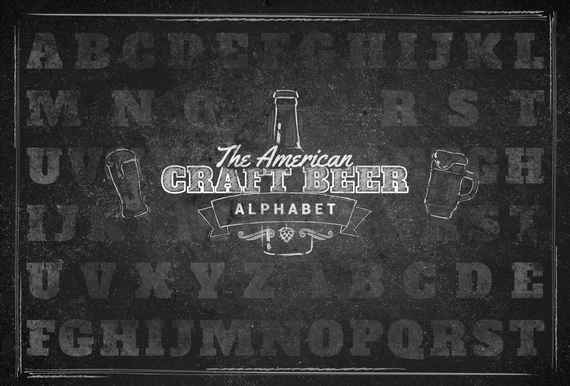 Credit: Shutterstock/Jennifer Bui
There are around 2,400 craft breweries in this magnificent country, and we love each and every one of 'em. But in the spirit of scholarship, excellence, and "writing words about beer"-ness, we tapped nine beer experts* from around the nation to select** just one outstanding U.S. craft brewery for each letter of the alphabet. Of course, there are only 26 letters in the alphabet -- around 1 percent of the craft breweries there are in America -- which means there's a 99-percent chance you disagree with our findings. Be sure to tell us what your picks would be in the comments!
Now, let's review our ABCs.
More: Every State in the USA, Ranked by Its Beer
Location: Waterbury, VT
Year founded: 2003
Marquee beer: Heady Topper double IPA
This tiny brewpub in rural Vermont focuses all of its efforts on a single product: a chrome-canned DIPA so righteous that there's an actual black market for cans of it outside the Green Mountain State.
Runner-up: Allagash
B: The Bruery
Location: Placentia, CA
Year founded: 2008
Marquee beer: The seasonals. All of them.
"B" may as well have stood for "battle royale," because it was stacked with excellent contenders. Straight outta the ever-more-legitimate beer mecca that is Orange County, Bruery took the title thanks to its seemingly limitless stream of seasonals, annuals, and one-offs.
Runner-up: Bell's
Location: Tampa, FL
Year founded: 2007
Marquee beer: Jai Alai IPA
Between the Florida Cracker and the Jai Alai, CCB's year-rounders ain't nothing to scoff at. But if you're in the market for something truly special from the adolescent Floridian brewery, keep your eyes peeled for its hard-to-find Hunahpu's Imperial Stout.
Runner-up: Cascade
D: Deschutes
Location: Bend, OR
Year founded: 1988
Marquee beer: Black Butte Porter
As one of the beloved cornerstones of Bend's nationally relevant brewing scene, Deschutes keeps the West Coast and the Midwest blanketed in brew, and the East Coast thirsty. That's changing, though: you can now drink Black Butte on tap in DC, and some of their brews are available in Pennsylvania, too. Slow and steady.
Runner-up: Dogfish Head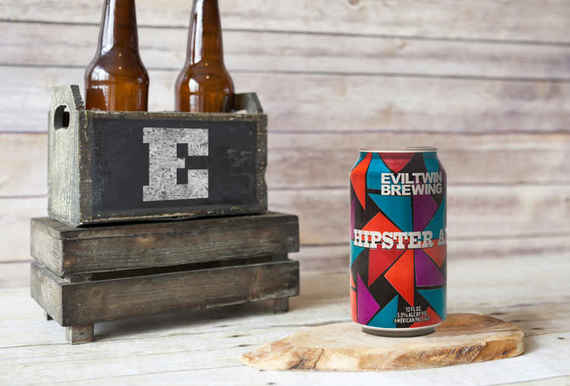 Credit: Shutterstock/Drew Swantak & Jennifer Bui
E: Evil Twin
Location: Brooklyn, NY (office)
Year founded: 2010
Marquee beer: Hipster Ale
Gypsy-brewing his way into the hearts and minds of our judges, Jeppe Jarnit-Bjergsø's creations often sound more like titles from a particularly unhinged creative writing class than beers -- Ryan and the Gosling, Plastic Man, and The Porthole are all tasty drinkables, not novellas. That's precisely the sort of uncanny innovation he's capable of. Biscotti stout, anyone?
Runner-up: Elysian
F: Founders
Location: Grand Rapids, MI
Year founded: 1997
Marquee beer: Kentucky Breakfast Stout
"F" was a talent-choked race, but it all came down to the masterful Michiganders and their super-deep roster. They've got it all -- critical acclaim in KBS and CBS, year-round drinkability in the All Day IPA, and winter domination via Imperial Stout and Dark Penance.
Runner-up: Firestone Walker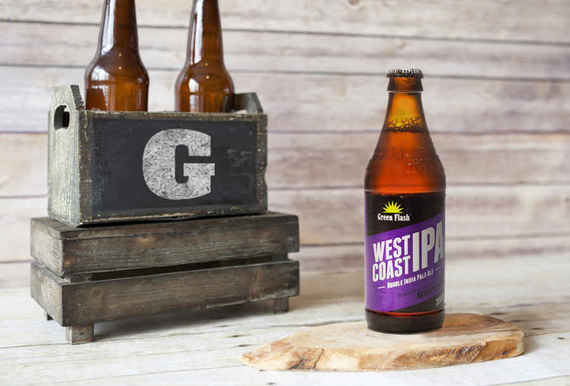 Credit: Shutterstock/Drew Swantak & Jennifer Bui
G: Green Flash
Location: San Diego, CA
Year founded: 2002
Marquee beer: West Coast IPA
This San Diego scene-leader beat out two big-timers (Goose Island and Great Divide) with our panel, who were clearly swayed by beastly seasonals like Green Bullet, a triple IPA that combines New Zealand's Pacific Gem and Green Bullet hops. New Zealand! That's commitment.
Runner-up: Great Lakes
Location: Greensboro, VT
Year founded: 2010
Marquee beer: Abner imperial IPA
If you've tasted Shaun Hill's artisanal ales, you're either a Green Mountain native (like he is), a diehard beer guy (like he also is), or probably both, because HF's stuff rarely makes it beyond Vermont's boundaries. When your list of accolades includes World's Best Brewery, though, you can get away with being provincial.
Runner-up: Hair of the Dog
Location: Ithaca, NY
Year founded: 1998
Marquee beer: Flower Power IPA
Keeping Cornellians topped off since the Clinton years, Ithaca was the easy "I" winner thanks to its small, tightly focused crop of year-round labels including Flower Power, Nut Brown, and the punch-you-in-the-teeth hop-monster that is CascaZilla, named for a nearby gorge and the ludicrous amount of Cascade hops that go into it.
Runner-up: Iron Fist
J: Jester King
Location: Austin, TX
Year founded: 2010
Marquee beer: Commercial Suicide
Tucked away in Texas Hill Country outside of Austin proper, carefully limited in both production and distribution, and passionate about making some crazy-ass beers, Jester is a bucket-list label for many a serious beer-drinker. Most if not all of their bottles are bombers, full of barrel-aged beers brewed with wild yeasts and oddball add-ins (mushrooms, anyone?). Oh, and there's a pizza place on the sprawling ranch facility. Which is basically cheating.
Runner-up: Jolly Pumpkin
Head to Thrillist.com for K to Z of our alphabetical list of best craft breweries in America!
More from Thrillist
The 33 Best Beer Bars in the Country
The 15 Best Beers to Drink this Winter
Follow Thrillist on Twitter: www.twitter.com/Thrillist