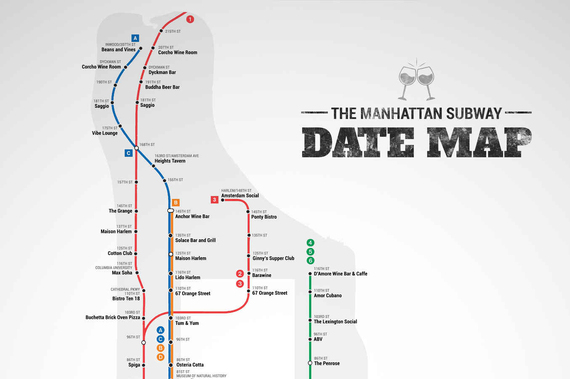 Credit: Jennifer Bui/Thrillist
If you've dated in NYC, you've inevitably dealt with the pressure of choosing the spot (SO MUCH PRESSURE!). Your choices have either made you a hero, or sent you home horny and alone. Fear not! We've got the thing for you: introducing the Manhattan Subway Date Map, which plots out an excellent spot to impress within a 5-10min walk of your subway stop/escape route.
More: Brooklyn's First-Ever Subway Bar Map
With the location already handled for you (you're welcome), the only thing you have to worry about is being the most charming and personable human your date has ever met, which we're sure is no problem, right?
Click HERE (or below) to see the whole thing blown up all giant-like, or head over to Thrillist for the full line-by-line breakdown!
More from Thrillist:
What Every US State Is the Worst At
The Weirdest Roadside Attraction in Every State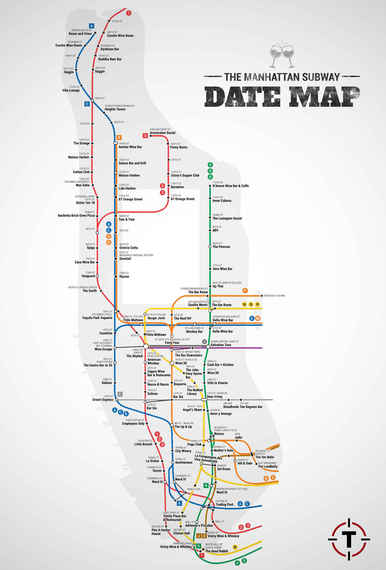 Credit: Jennifer Bui/Thrillist
Like Thrillist on Facebook: www.facebook.com/Thrillist