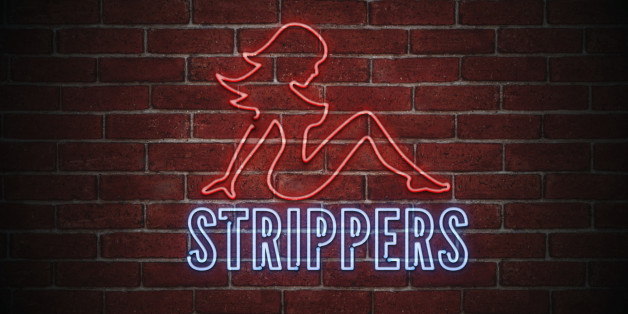 By: Matt Meltzer
For all the differences our 50 great states have -- some are red, some are blue, some are Florida -- there's one thing they all share in common: every state has strip clubs. Hooray America!
But which states have the best strip clubs? Or better still, what's the best strip club in each state? We decided to find out. In addition to hitting the nudie bars ourselves, we relied on the trusted recommendations of friends and family, as well as consulted the generous folks who (weirdly) feel compelled to review such establishments on Yelp and TripAdvisor.
In the end, we came up with this comprehensive, ready-to-bookmark guide to the top spot in every state to watch naked people dance.
Disagree with our choices? As always, tell us in the comments where we should be going instead.
More: 18 Ways to Seriously Anger a Stripper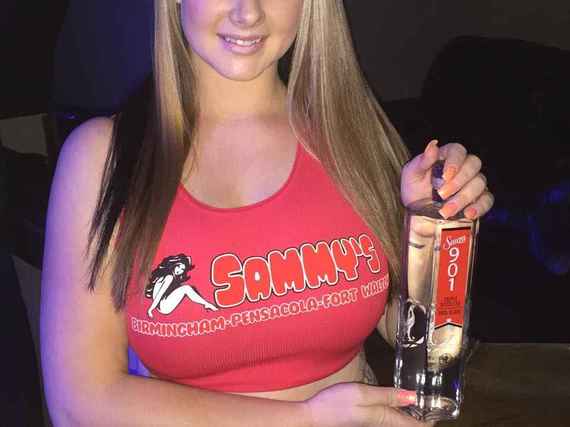 Credit: Sammy's Birmingham
Alabama
Sammy's Gentlemen's Club (address and info)
Birmingham, AL
What started out as a small restaurant in Birmingham morphed into an Alabama institution when one night in 1974, a completely-not-intoxicated female patron streaked across the restaurant. Clearly a big hit, owner Sammy Cantavespre took the hint and started bringing in naked women every night, creating what is now, according to one TripAdvisor reviewer, "the only strip club I would make it rain in."
Alaska
Great Alaskan Bush Company (address and info)
Anchorage, AK
When you're in a state with an uncomfortably high male-to-female ratio, strippers know one thing: guys will pay A LOT to see them naked. As a result, this outpost in the Last Frontier draws hot dancers from all over of the country, making it maybe the sexiest thing about a state where it's too cold to ever wear bikinis.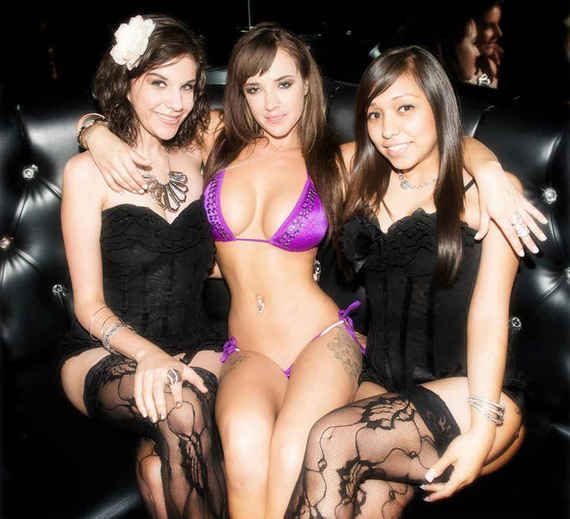 Credit: Skin Cabaret
Arizona
Skin Cabaret (address and info)
Scottsdale, AZ
Phoenix is one of the more underrated hotbeds of the adult entertainment industry, and many of the ladies who totally don't appear on your computer screen throughout the day got their start in a Phoenix strip club. The hottest of the hot are at this topless joint, where you can also score a free Italian buffet on Fridays!

Arkansas
Paper Moon (address and info)
Little Rock, AR
A tough call here with several clubs in Arkansas receiving the coveted three-star rating on Yelp. But the clincher for us was the endorsement from one Emerson V. of Lewisville, TX, who said: "If you go, you must try them turkey legs at my boy Lee Roy's gut truck" because there's "nothing like watching them [redacted] strip while eating burnt questionable turkey legs."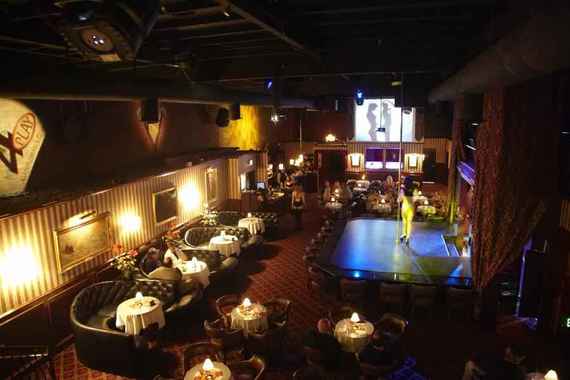 Credit: 4 Play
California
4 Play (address and info)
Los Angeles, CA
While California is known more for its women who DON'T take their clothes off for cash than its strip club scene, the hottest aspiring actresses (or adult starlets, whatever) in Hollywood who aren't working as full-time hostesses dance in this library-themed club in West LA. Chances are pretty good that you can score a lap dance from "Club Party Girl #4" here if you look hard enough.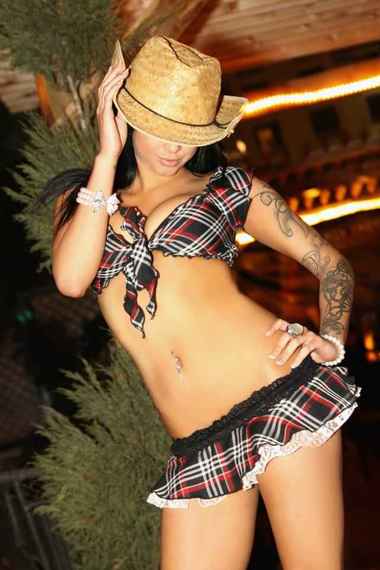 Credit: Shotgun Willie's
Colorado
Shotgun Willie's (address and info)
Glendale, CO
"The Best Show Club in Denver" is a completely open 10,000sqft room with eight stages but zero VIP areas. Which may be disappointing if you were looking for "extras" from one of the 200 beauties roaming the floor. But what they lack in VIP space they more than make up for in glass-enclosed, state-of-the-art conference rooms you can reserve for official business meetings.
Connecticut
Elan's of Connecticut (address and info)
Danbury, CT
You'd never guess that a joint in tiny Danbury, Connecticut would be rated by The Gentlemen's Club Guide as the #1 club IN THE NATION. Then again, you'd also never guess they filmed the Springer Show, Maury, AND Steve Wilkos on the same stage. Connecticut really is full of surprises.
Delaware
The Gold Club (address and info)
Wilmington, DE
The biggest club in Delaware spans 10,000 sqft and plays "mainstream" tunes during the day before switching to "urban" at 9pm every night. Which, if you read between the lines, means this is probably the best place to make it rain in Delaware. Or, that Delawareans love watching strippers dance to country music.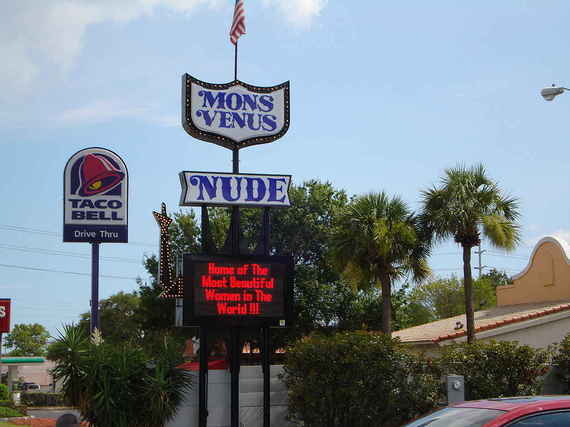 Credit: Wikimedia GNR21
Florida
Mons Venus (address and info)
Tampa, FL
You wouldn't expect a legendary strip club like Mons to be a tiny dive tucked away in a nondescript parking lot in an industrial section of Tampa. But it is. It also has, hands down, the best looking group of strippers IN AMERICA, and because of that, you won't even care that they don't serve booze.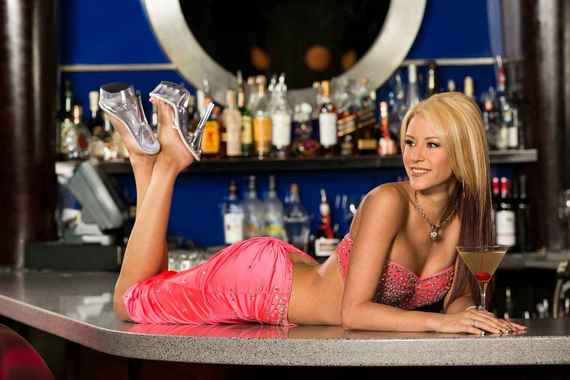 Credit: Cheetah
Georgia
The Cheetah (address and info)
Atlanta, GA
With a polite nod to local favorite Clermont Lounge, this is a list of best strip clubs, not "best strip clubs you're most likely to see things you can't unsee." That said, the win in Atlanta goes to the Cheetah; not only does it employ more hot strippers than you can possibly shower with the 23 singles in your wallet, but it's got one of the best DJs in the business calling them to the main stage. Oh yea, there's also an in-house gourmet restaurant in case you get a hankering for blackened lobster with cheesy grits & fried okra.
Hawaii
Diamond Gentlemen's Club (address and info)
Honolulu, HI
While obviously strip clubs have never really been the main draw to Hawaii, you're still talking about an island with multiple military installations. So, in addition to tattoo parlors and payday loan joints, you're gonna find a lot of strip clubs. And the best among them according to Yelp is Diamonds, where the most flattering comments note the presence of air conditioning, bouncers who don't making patrons feel awkward, and dancers who aren't pushy. Also, it's BYOB, which means you won't spend the entire paycheck you just cashed at the loan spot next door on liquor. Just on the mixers.
Idaho
Stateline Showgirls (address and info)
Post Falls, ID
So, here's a clever way to get around those pesky "no nudity and liquor" laws: straddle your bar on a state line, so the booze is served in one state while the strippers dance in the other. That's exactly what they've done at Stateline, where you can go to the Washington side to watch completely naked dancers, then mosey back into Idaho for a cheap drink.
Head to Thrillist.com for the full list and find out your state's best strip club!
More from Thrillist:
13 Sex Acts That Will Get You Arrested Around the World
Follow Thrillist on Twitter: www.twitter.com/Thrillist