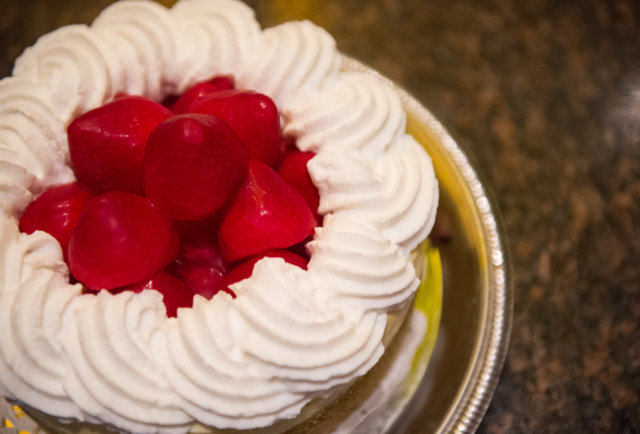 In honor of National Cheesecake Day (it's a thing! Look it up!) recently, and us very much enjoying hurting ourselves via food, we asked one our local correspondents to hit up The Cheesecake Factory and try ever single cheesecake they make. Almost $400 later, he had tasting notes on all 34 flavors (including a s'mores one that comes out today!) and a definitive ranking you can feast your eyes on below: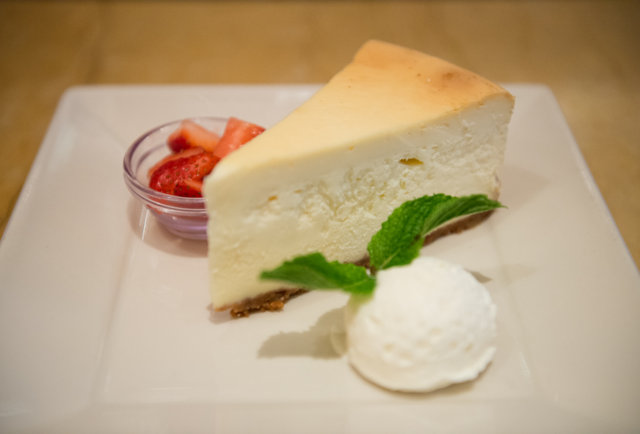 No. 34: Low Carb Cheesecake w/ Strawberries
This sweetened-with-Splenda option tastes... um, like it's sweetened with Splenda, and it's relatively healthy, so it goes on the bottom of the list.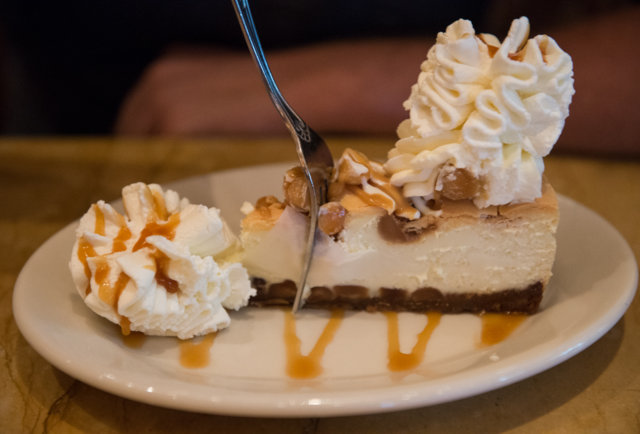 No. 33: White Chocolate Caramel Macadamia Nut
Our correspondent Eric digs into this slice like a mack... adamia, only to find it tastes like an extremely rich version of caramel nut cluster candies, which apparently just sound like a good thing.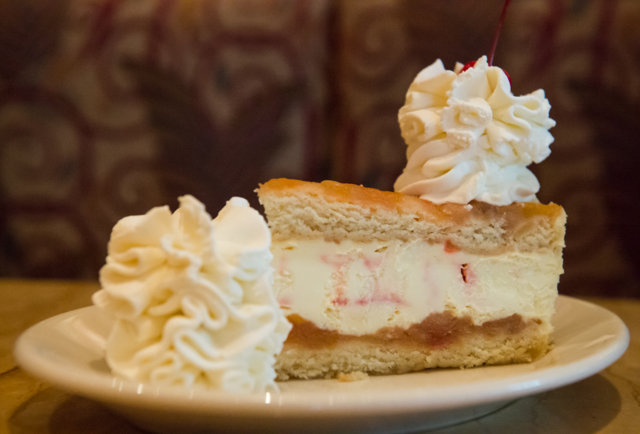 No. 32: Pineapple Upside-Down Cheesecake
According to Eric, the reaction to this fruit-crusted number is the same as what Sara Webley said when he asked her to junior prom: "Awww... that's sweet" (and then, presumably, "No").
There's still 31 awesome cheesecakes to rank! See what came in at #1 on Thrillist.com!