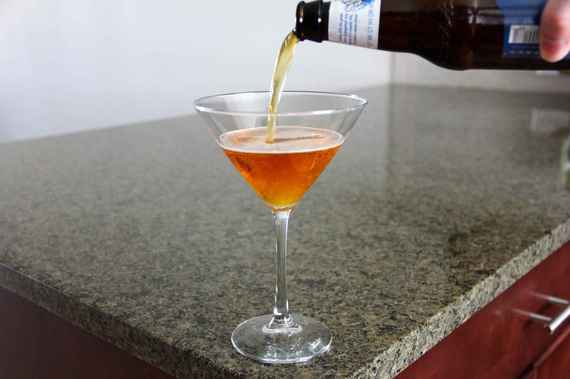 Put down the bar spoon and back away from those liquor bottles. As much as we all love cocktails, sometimes you want a well-crafted, delicious drink you don't have to slave over -- and that drink is a beer, you lazy son of a bee.
We know we told you to take a break from that wall-mounted bottle opener in favor of some vino, but one can only survive without suds for so long, so this time we asked our go-to cicerone (aka beer sommelier who we forced to drink lots of malt liquor) Anne Becerra to recommend some beers to try out instead of your favorite mixed masterpieces. While these beers aren't meant to taste exactly like the cocktails, they do share similar flavor profiles, and might be just what you need to broaden your own boozy horizons.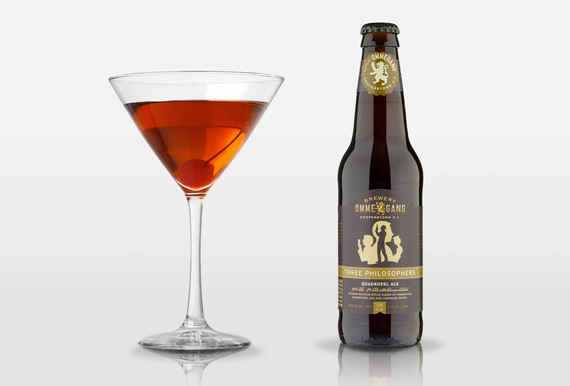 CREDIT: Shutterstock/Brewery Ommegang
IF YOU DRINK... MANHATTANS
You'll love: A Belgian strong/quadruple
A typical Belgian quad has full malt flavors of dark raisins and figs, burnt sugars, and rich molasses.
A good example: Three Philosophers (Brewery Ommegang)
It has all of these qualities, but the Manhattan connection is improved even further by the addition of Belgian cherries. The combo of the warming high-alcohol levels with the dark malt & bright stone-fruits makes a perfect nightcap.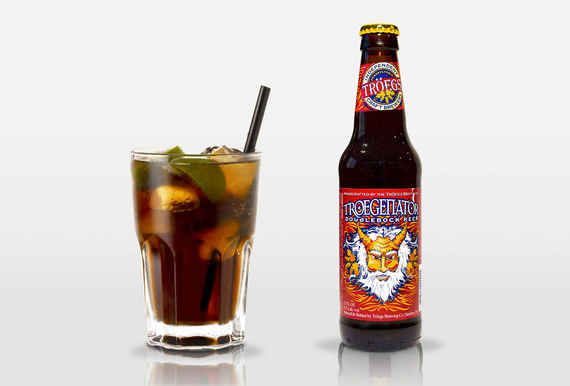 CREDIT: Shutterstock/Troegs Brewing Company
IF YOU DRINK... RUM AND COKES
You'll love: The sweet, chewy malt flavors of a doppelbock
Doppelbocks are dark, strong German (or German-style) lagers with flavors of deep caramel, birch, and toffee; they also feature a dry finish and almost no bitterness.
A good example: Troegenator (Troegs Brewing Company)
More: The beer lover's guide to wine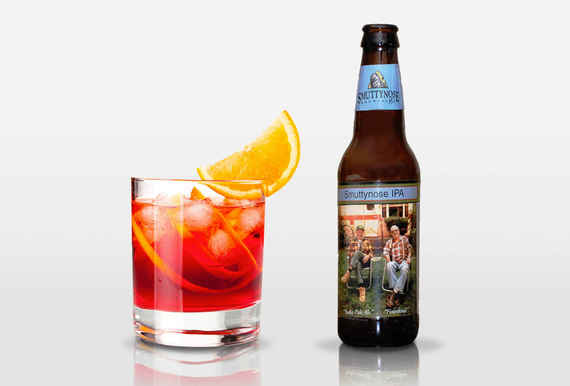 CREDIT: Shutterstock/Smuttynose Brewing Company
IF YOU DRINK... NEGRONIS (OR OTHER BITTER APERTIFS)
You'll love: An American IPA
IPAs can be many things -- citrusy, juicy, earthy -- but if you're craving big bitterness, try something super dry.
A good example: Smuttynose IPA (Smuttynose Brewing Company)
This New Hampshire brew is refreshing, mouth puckering, and a perfect appetite stimulator.
Find out which beers you should be drinking if you like mojitos, margaritas, whiskey gingers, G&Ts, and Cosmopolitans -- all on Thrillist.com!
More from Thrillist:
7 Things You're Doing Wrong in Your Home Bar
What Your Cocktail Says About You
Follow Thrillist on Twitter: www.twitter.com/Thrillist