By: Matt Meltzer
Unless your name happens to be Arthur Fonzarelli (in which case, that's crazy!), it's hard to define the word "cool." And even harder to apply the label to hotels, when "cool" could mean historic, or trendy, or that the place is actually a decommissioned Coast Guard helicopter with a full-service bar... in your room!
But since we're not above doing hard work, we tried to figure out just how each state would define cool, and then applied that spirit to their hotels. In the end, we came up with what we think is each state's coolest, most emblematic hotel. Or we were wildly off. You decide.
More: Stop Packing These 15 Items In Your Suitcase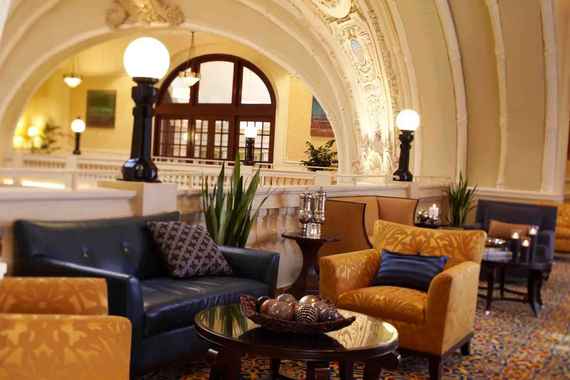 Credit: Battle House
Alabama
The Battle House Renaissance Hotel & Spa
Mobile, AL
With a badass name like The Battle House, you'd assume this place was some sort of Confederate headquarters during the Civil War. Turns out that while the historic hotel was indeed open during the war, it got the name from its founder, a guy named James Battle. Mildly disappointing, indeed, but it doesn't make this spot -- where Stephen Douglas stayed when Lincoln whipped him in the election of 1858 -- any less awesome; the interior will make you feel like you've time-traveled back 150 years.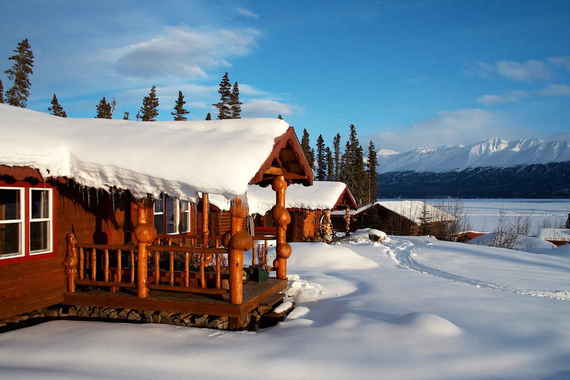 Credit: Ultima Thule Lodge
Alaska
Ultima Thule Lodge
Wrangell-St. Elias National Park and Preserve, AK
It's Alaska, so you know we're not gonna tell you about some swanky joint in Anchorage with a killer brunch buffet. No, we're gonna tell you about this luxury lodge that's 100 miles from the nearest road, and only accessible by private plane. Here you'll sit in the middle of the largest swath of protected land on the planet; you'll hike, fish, and boat while your hosts spend the day cooking an epic meal that you'll eat in a dining room full of oversized chairs, before retreating to your private, hillside cabin.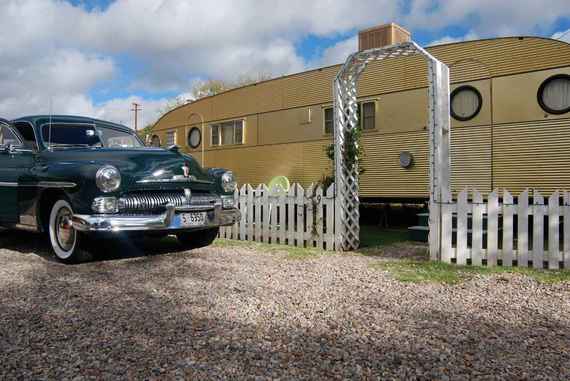 Credit: Shady Dell
Arizona
Shady Dell Vintage Trailer Court
Bisbee, AZ
A lot of hotels will claim to "transport you back to another time," but as soon as you flip on the TV and Real Housewives comes on, you become painfully aware it's still 2014. Not so at this vintage trailer park, where not only have they adorned every trailer in perfect 1950s kitsch, but the radios only play music from that era, the TVs are black and white, and there's nothing to read but words printed on old newspaper rife with cigarette ads. But don't let the ads fool you; the only 21st-century advent at Shady Dell is a strict non-smoking policy.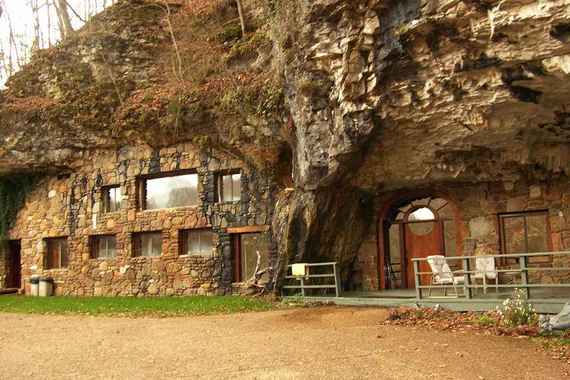 Credit: Arkansas.com
Arkansas
Beckham Creek Cave Lodge
Parthenon, AR
Don't try to sound all "back-to-nature" when you tell friends you're unleashing your inner caveman by staying in this lodge built into a real cave in the Ozarks. The place is actually a full-on house complete with Jacuzzi, five master bedrooms, satellite TV, and, oh yeah, a heliport. That's one big cave. Obviously, Beckham Creek's a popular spot for weddings, events, and celebrities who don't want anyone to know they're in Arkansas.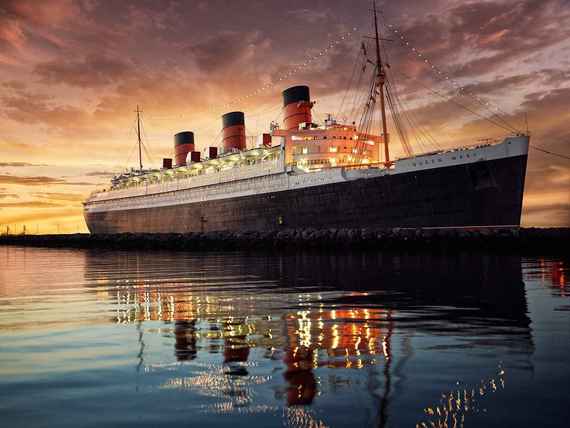 Credit: Queen Mary
California
The Queen Mary
Long Beach, CA
We're not really sure what else to say about this other than IT'S THE QUEEN FREAKING MARY. As in, the most famous cruise ship ever that didn't crash into an iceberg. Yeah, that Queen Mary. And while this trans-Atlantic luxury liner from a bygone era now makes its permanent home in the LBC, it's also a 346-room luxury hotel complete with a spa, shopping, and first-rate gym.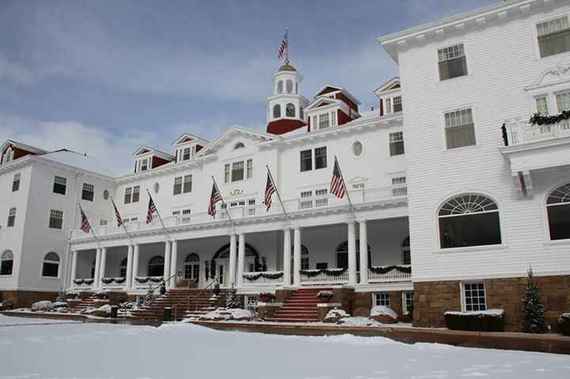 Credit: Facebook user The Stanley Hotel
Colorado
The Stanley Hotel
Estes Park, CO
Colorado's got plenty of luxurious mountain resorts, but there's only one so awesome it inspired Stephen King to write 200,000 words about it. This spot (named for the same guy who founded Stanley Steamer) is the hotel from The Shining, and while you might not run into a bartender who tells you to kill your family, there are enough rumored ghost stories in this place to make it a bonafide haunted landmark.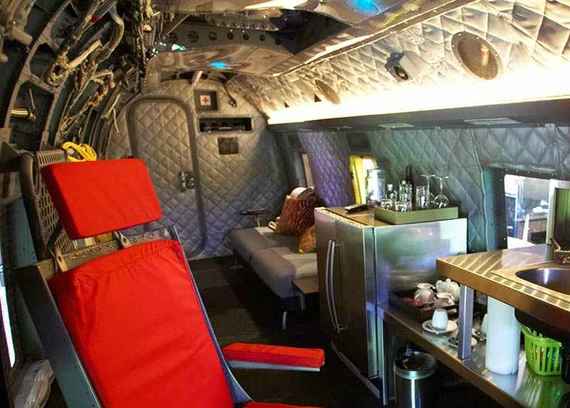 Credit: Winvian
Connecticut
Winvian
Litchfield Hills, CT
Try not to get the theme from Airwolf stuck in your head (because it will, GOD it will) when you check into this 118-acre resort in rural Connecticut, because of all their 18 themed cottages, the one you're 100 percent going to stay in is the fully-restored 1968 Sea King Pelican HH3F helicopter. If somehow that's not your thing, there's also a log cabin, a treehouse, a greenhouse, and even something called the "secret society."
Head over to Thrillist.com to check out the complete list of coolest hotels in every state, including a luxury treehouse and a former jail!
More from Thrillist:
10 Of The World's Most Iconic Hotels
Insane Hotel Suites You Can't Afford To Spend The Night In
Follow Thrillist on Twitter: www.twitter.com/Thrillist