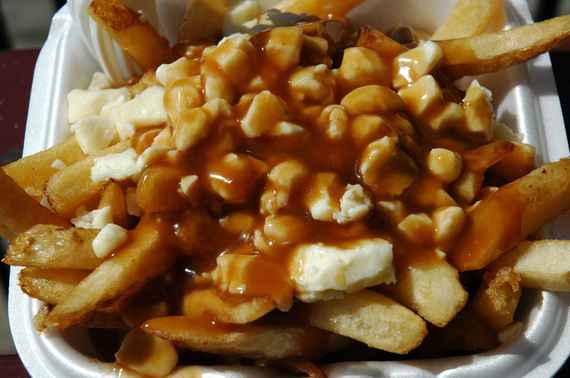 CREDIT: Wikicommons/JPATOKAL
If you were unfortunate enough to sample the Cronut burger in Toronto last Summer, we're very sorry for your intestines. But don't let that too-far frankenfood ruin all of the Great White North's cuisine. Canada's cuisine is as good as its manners, which is why we decided to introduce you to some of their most beloved foods (plus one drink). Don't worry. There's no moose.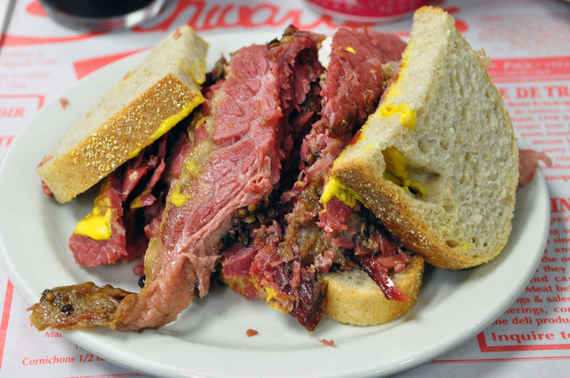 CREDIT: Wikicommons/Chensiyuan
Montreal Smoked Meat
Our northern neighbors' answer to pastrami, Montreal-style smoked meat differs from Katz's signature meat in a number of ways. It's all brisket, gets marinated for much longer, has way more peppercorn and way less sugar, and is significantly thinner than its beefy counterpart. Those who eat it all the time are just as fat as us, though.
Why Canadians love it: Bold, smoky flavors and minimal work for your jaw (it's supposed to practically melt in your mouth).
Where to find a great example: Schwartz's Montreal Hebrew Delicatessen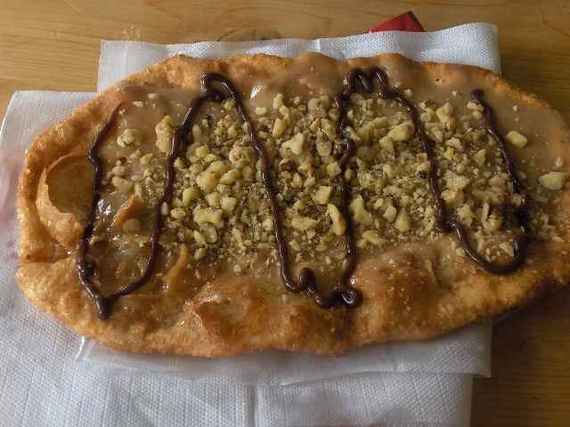 CREDIT: Wikicommons/Zblewski
BeaverTails
Lots of Canucks whip up their own homemade versions, but the BeaverTail is the eponymous dessert from BeaverTails Pastry, a Canadian institution since 1978. The fried dough is stretched to look like the bucktoothed rodent's tail and then topped with magical fixings like Nutella, caramel, bananas, M&M's, crushed Oreos, and more.
Why Canadians love it: Do you know how many gooey, delicious combinations are possible here?
Where to find a great example: Any of the BeaverTails locations, which're all over Quebec and also dam up arteries in Ontario and New Brunswick.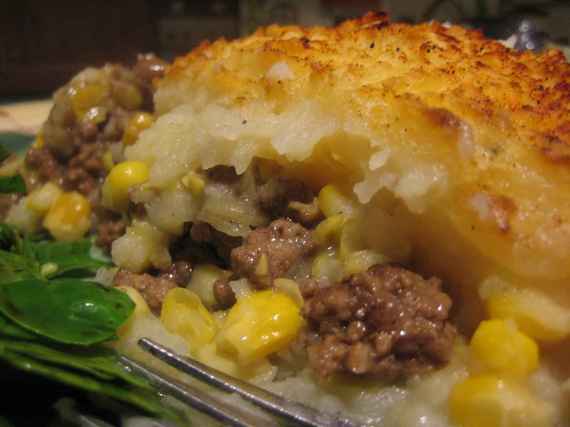 CREDIT: Cook n Bake
Pâté Chinois
This meat treat is pretty similar to shepherd's pie, but instead of crediting it to a sheep-herder, the Canadians name-check the Chinese -- "pâté chinois" literally means "Chinese pie" -- for reasons that are still unclear. Murky origins aside, your standard pate chinois contains layers of beef, creamed corn, and mashed potatoes.
Why Canadians love it: This is good, old-fashioned comfort food, and given how basic it is, it's hard to screw up.
Where to find a great example: Le Binerie Mont-Royal, a spot that's been pumping out traditional Quebecois cuisine since 1938.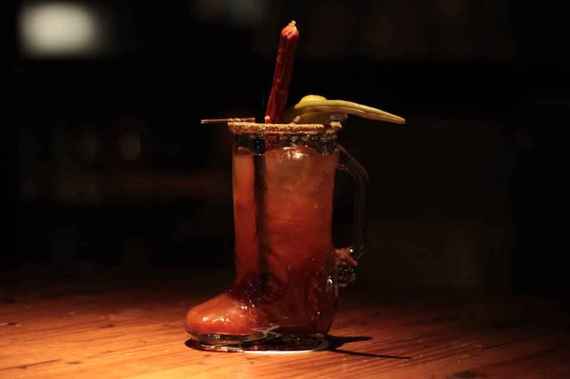 CREDIT: Grady Kell & Roman Tagliafierro
Bloody Caesar
This warped cousin of the Bloody Mary ditches tomato juice for a crucial ingredient: Clamato, a blend of tomato and clam juices produced by Mott's. Legend has it that when the cocktail's inventor, Walter Chell, first served the drink as a "Caesar," his British customer exclaimed, "That's a bloody good Caesar!", as British people are wont to do. The name stuck.
Why Canadians love it: They insist the less-thick-than-tomato-juice Clamato makes for a more refreshing cocktail.
Where to find a great example: The Westin Hotel in Calgary, where this boozy brunch staple originated.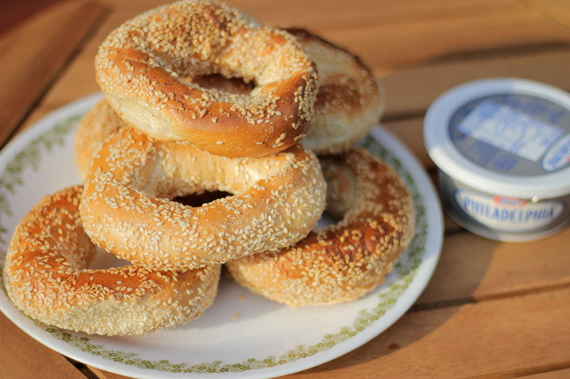 CREDIT: Katherine Sehl
Montreal Bagels
From a distance, these Canadian breakfast treats are just a little smaller than ours, and rocking bigger holes. But the Montreal-style bagel is guarded by a set of standards as strict as Mr. Feeny's. Every single one has to be handmade, poached in honey-infused water, and cooked in a wood-burning oven. Though we suppose that last part isn't too hard, since 75 percent of Canada's population is made up of lumberjacks.
Why Canadians love it: The guidelines ensure they're getting a quality, hand-crafted disc of dough every time. Also, honey-infused water.
Where to find a great example: Fairmount Bagel or St. Viateur Bagel
There's still plenty more Canadian delights you'll wanna eat, including Timbits and ketchup chips! Check them all out in the full story on Thrillist.com!