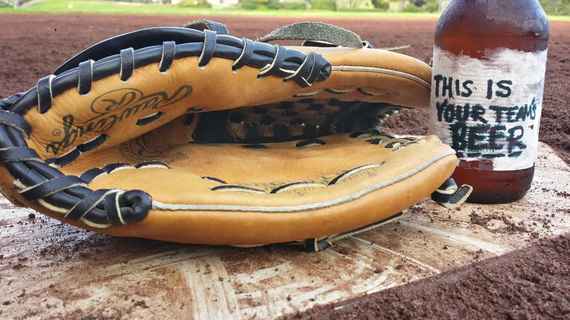 It's about this time of year when baseball once again captures Americans' hearts, minds, and livers. Since it's a summertime sport best enjoyed in the sun (or, if you're a Rays fan, under soul-deadening fluorescent lighting), there's a good chance you'll have a beer in hand when you watch it. But is it the right beer?
We've done the tough work of selecting a single beer that fits every team in MLB. What makes a good fit? It's not necessarily the best beer in that city, but it is the one that reflects the character of said city, its team, and current or former players. You'll laugh, you'll cry, and if you're an Astros fan, you'll have yet another reminder that your team is horrible.
(Editor's Note: Major League Baseball and the teams mentioned here are in no way affiliated with any of the beer brands mentioned, and were not involved in the creation of this article. If anyone from MLB is reading this, we hope they'll consider replacing umpires with ball and strike-calling robots, and bring back Rob Deere. Man, could that guy strike out.)
ARIZONA DIAMONDBACKS
Their beer: Sonoran Brewing Company's Sonoran IPA
This team played .500 ball last year -- a spectacularly average season -- which bored the tan fanbase in the city of golf courses. And what better to pair Diamondbacks' baseball with than the fittingly (and boringly) named Sonoran IPA, a serviceable IPA from Phoenix-area Sonoran Brewing Company?
ATLANTA BRAVES
Their beer: Red Brick Brewing Company's Dog Days Ale
ATL's oldest brewery (it was previously named Atlanta Brewing Company), Red Brick has been around since 1993, around when the Braves started dominating the NL East. And, like the Braves, this Hefeweizen is best enjoyed during a hot Summer night, likely while doing that tomahawk chop FSU always claims as their own.
BALTIMORE ORIOLES
Their beer: (AMENDED) National Bohemian
From what we hear, if this pick isn't Natty Boh, everyone will assume you are from, like, DC or something, even if you are wearing a kind of sweet Joe Orsulak jersey.
BOSTON RED SOX
Their beer: Samuel Adams' Cream Stout
Like the Sox, Sam Adams was once a plucky little underdog, but now they're a plucky, well-funded behemoth. And the Cream Stout is a call out both to the Irish makeup of Boston and the fact that it leaves you with a little bit of a mustache, though nowhere near Jonny Gomes-level facial hair. In other Sox news, remember Nick Esasky?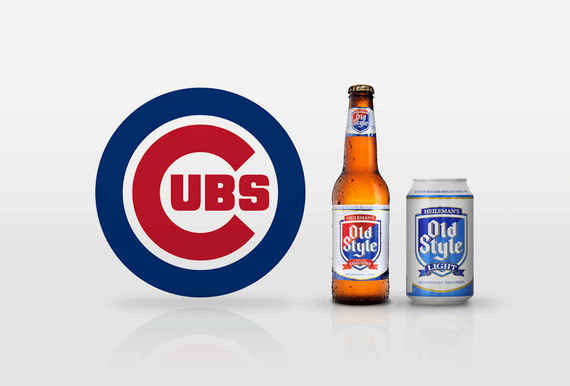 CREDIT: MLB/Old Style
CHICAGO CUBS
Their beer: Heileman's Old Style (Pabst Brewing Company)
For the first time in 63yrs, Old Style was almost not served at Wrigley, but it survived, and it will always be the unofficial beer of the Cubs, no matter where they pour the damn thing. And there's no doubt that Cubs fans will still be drinking the stuff this upcoming season, especially during their victory parade when they win their first title since 1908! Just kidding, they'll be in last, like always.
CHICAGO WHITE SOX
Their beer: Big Hurt Brewing Co.'s Big Hurt Beer
The first ballot Hall of Famer Frank Thomas has endorsed a beer that bears his nickname, and there can be no beer more representative of the White Sox, unless there was also a beer that was proud of itself for being slightly better than the Minnesota Twins.
CINCINNATI REDS
Their beer: MadTree Brewing's Happy Amber
You've gotta have a red beer for the Reds, and the reddish-tinted Happy Amber from MadTree fits the bill. And like trees in the Fall, the Reds shed a serious amount of solid players in the offseason, from Arroyo to Shin-Soo Choo. No arguing with us, that's a solid metaphor.
CLEVELAND INDIANS
Their beer: Great Lakes Brewing's Burning River Pale Ale
When you haven't won a World Series in 60yrs, and you get legitimately indignant when someone argues that another sporting city might be more miserable than you are, the only beer for you is this delightfully crisp pale ale named for that infamous time you set your river on fire and inspired the Clean Water Act.
COLORADO ROCKIES
Their beer: Blue Moon's Belgian White
Beer doesn't get any more tied in with baseball than beer that's physically made inside the ballpark, which is why Blue Moon is the obvious choice. Though Coors makes their beers on a much larger scale these days than when this location opened in '95, you can still drink booze made in the stadium to this day. Also, they only make the playoffs once in a Blue Moon. Random player shout-out, #2: Dante Bichette!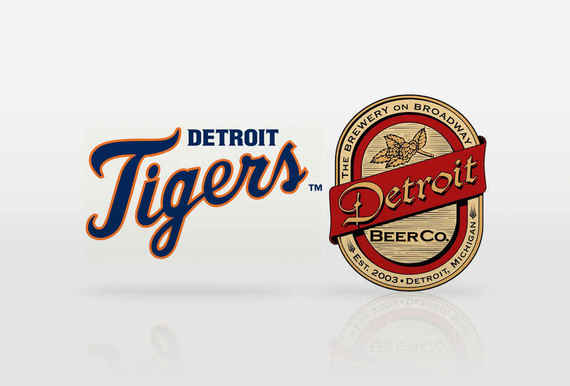 CREDIT: MLB/Detroit Beer Co.
DETROIT TIGERS
Their beer: Detroit Beer Co.'s Broadway Light
In honor of the Tigers dropping 275lbs worth of Prince Fielder, the team is best saluted with a sessionable light beer from the Detroit Beer Co. brewpub. The pub's a scant 5min walk from the stadium by foot, which wins it bonus points. And since they still have Cabrera and solid pitching, there will be plenty of reasons to celebrate there after a game.
HOUSTON ASTROS
Their beer: Saint Arnold Brewing's Endeavour IPA
For a team that got its start in the NL and migrated to the AL, there's no more appropriate beer than the Endeavour IPA (aka Divine Reserve #11), as it "starts off with a touch of citrus but then turns decidedly into peaches". And since most Astros fans would prefer to forget the last few seasons (and will want to forget the current one as soon as the first pitch is thrown), that 8.9% ABV can be a solid aid.
KANSAS CITY ROYALS
Their beer: Boulevard Brewing Co.'s Saison-Brett
Sure, these Royals are poised to make a run with Infante and Vargas, but the last time they won it all in '85, a guy named George Brett played for them. Pay homage to George with a namesake beer not at all named after him. It's based on Boulevard's uber-popular Tank 7 recipe, but bottle conditioned with Brettanomyces yeast, among others. It's also supremely drinkable come Summertime. Win, win.
LOS ANGELES ANGELS
Their beer: Noble Ale Works' Pistol Whip'd
A team that's officially named the Los Angeles Angels of Anaheim deserves a beer with a bit of an identity crisis, and Noble Ale Works' (conveniently located around the corner from the stadium) Pistol Whip'd combines a Czech-style pils with New Zealand hops. A truly confusing combination of ingredients that results in a delicious beer -- drink it with a confused look on your face while watching big bats like Pujols and Hamilton not hit for crap.
LOS ANGELES DODGERS
Their beer: Golden Road's Better Weather IPA
Grab a tallboy of Golden Road's double IPA and drink in the beer that celebrates the sweet Southern California weather the region is known for. It's also perfect because cans are easily portable, so when the fans leave in the 7th inning to beat traffic, they can throw whatever's left of the four-pack in their car and miss Puig hit the game winner. Sample Bill Plaschke headline: "YASIEL PUIG IS TEARING THIS TEAM APART, I THINK, THOUGH I'M NOT BASING THIS ON FACT!"
MIAMI MARLINS
Their beer: Abbey Brewing's Brother Dan's Double
Get it? A "double" is also a thing in baseball! No one will read this, because the Marlins have no fans. And no one in Miami really cares about beer, either. A "double" shame.
There's still plenty more baseball teams that we've assigned beers to, including the Mets, Phils, Pirates, Cards, Rays -- and it's all on Thrillist.com!
More from Thrillist:
A Sommelier Rates All the Trader Joe's Two-Buck Chuck
Follow Thrillist on Twitter: www.twitter.com/Thrillist