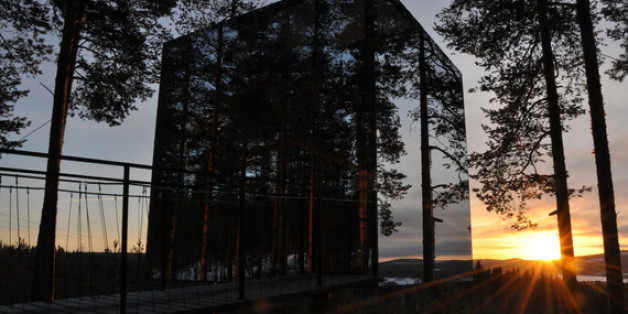 By: Dave Baldwin
As an adult, you require more from a tree fort than just a spot to stash your nudie magazines. Which is why we found the world's 10 coolest big-boy hideouts that're hung high in the trees and cobbled together with more than leftover wood scraps from behind Dad's shed.
More: 17 Questions to Never Ask Your Hotel Staff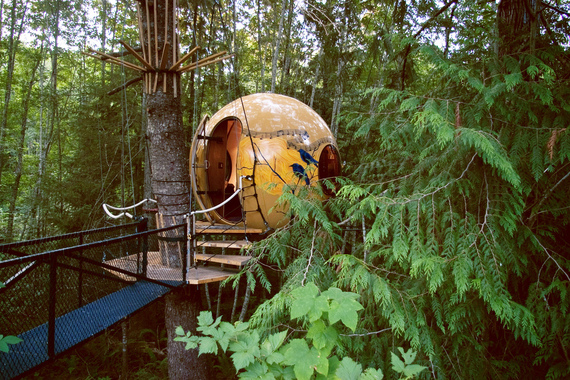 Credit: Flickr/agata
Free Spirit Spheres
Vancouver Island, British Columbia
Number of rooms: Three (each with a hippy-dippy name, including Eve, Eryn, and Melody)
Cost per night: From $160
Height off the ground: The spheres are "suspended like pendants from a web of rope", 10-15ft above the forest floor
Why stay? 'Cause you'll be gently rocked to sleep in a floating cedar/ spruce orb dangling in an old-growth forest. Is that not enough?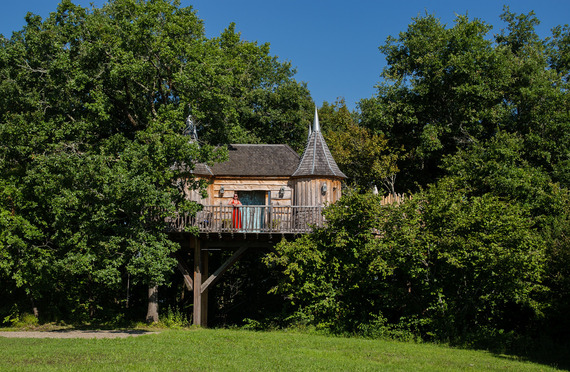 Credit: Flickr/Steve Harris
Chateaux dans les Arbres in the Dordogne
Nojals-et-Clotte, France
Number of rooms: Three
Cost per night: From $262
Height off the ground: Built on stilts among chestnut and oak trees, they aren't as high as some of their suspended counterparts
Why stay? "Modeled after a traditional French chateaux," these three elevated castle houses in SW France's Dordogne include a terraced hot tub and ground-level infinity pool.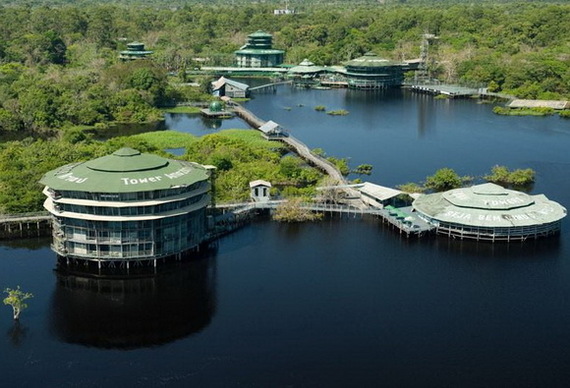 Credit: Flickr/lhhs
Ariau Amazon Towers Hotel
Manaus, Brazil
Number of rooms: 268 treetop rooms, suites, and houses connected by over 5mi of 30ft-high wooden catwalks
Cost per night: From $476
Height off the ground: Almost everything sits at canopy level (35ft), although their highest cabin, the Tarzan House, is nestled 72ft up a living Mahogany tree
Why stay? Billed as the "largest treetop hotel in the world", rooms like The Jacques Cousteau and Discovery boast private balconies and stunning views of both the jungle and Negro River. There's even a treetop swimming pool.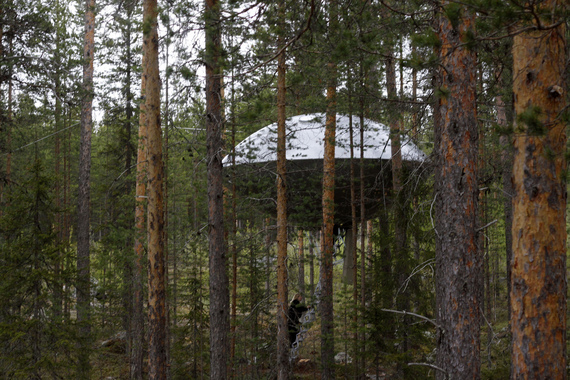 Credit: Flickr/Gilla Wilén
Treehotel
Harads, Sweden
Number of rooms: Six (including Dragonfly, The Blue Cone, and The UFO)
Cost per night: From $506
Height off the ground: 13-20ft; some suspended, some on stilts
Why stay? As much a showcase for Sweden's top architects as it is a hotel, this enclave in a pine forest boasts modern, eccentric-designed treehouses that resemble the likes of bird nests, mirrored cubes, and UFOs.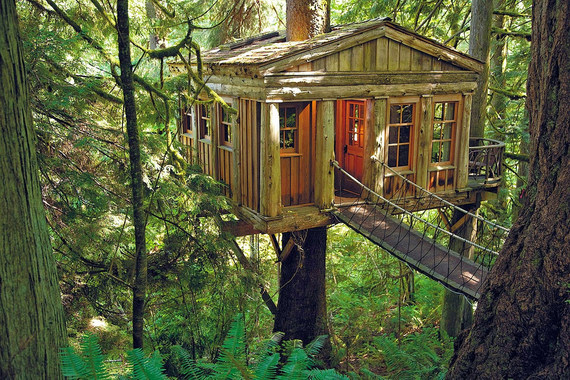 Credit: Flickr/Tony Guyton
TreeHouse Point
Issaquah, WA
Number of rooms: Six (including Trillium, The Upper Pond, and The Temple of the Blue Moon)
Cost per night: From $255
Height off the ground: A couple of stories at most, accessible by ladders or stairs
Why stay? The work of a "world-renowned treehouse builder", this B&B just outside Seattle boasts rustic-but-modern cabins decorated with leather chairs, cedar beds, and private balconies. The place also rocks a summer concert series and serves as a tourable nature conservancy.
For 5 more of the world's most spectacular treehouse hotels, head over to Thrillist.com!
More from Thrillist:
12 of the Most Unbelievably Cheap Paradises on Earth
The 10 Most Beautiful Neighborhoods in America, Ranked
Like Thrillist on Facebook: www.facebook.com/Thrillist