By Matt Meltzer
Beauty, as we all learned from watching The Twilight Zone, is a very subjective thing. And while there aren't any cities in the world that people think are beautiful even though they really look like disfigured space aliens, our ideas about what makes a pretty skyline are, well, pretty subjective. Look no further than the comments on our "America's best skylines" story for proof.
But while beauty may be subjective, one thing is for certain: Impressive, eye-catching, testament-to-human-engineering skylines are not exclusive to the U.S.A., which is why we decided to nod approvingly at pictures of the 20 most recognizable skylines around the world and then rank them based on their overall aesthetics.
More: The Worst Traffic in the World Is in...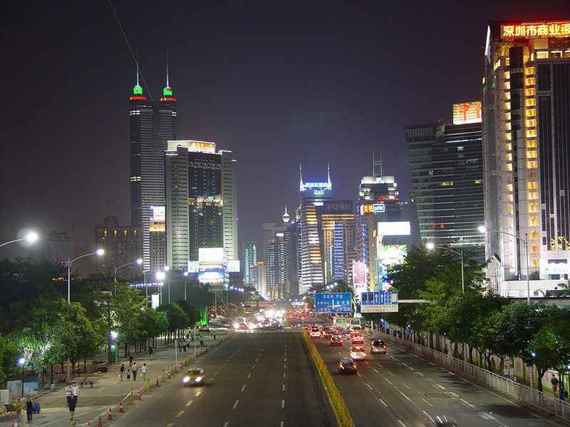 Credit: Wikipedia
20. Shenzhen, China
The thing about China is that they've got a lot of people, as in they've got cities with 10 million residents that many of us haven't even heard of, like Shenzhen, a once-sleepy riverside town turned major economic player that today boasts millions of occupants and 23 buildings over 650 feet tall.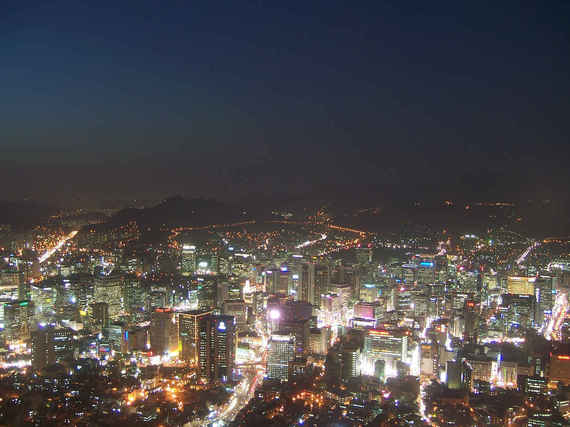 19. Seoul, South Korea
While the largest skyline in both Koreas might not rock any record-shattering broadcast towers or landmark, space-age LED orbs, it is the only cityscape on this list to boast its own dance craze -- and there's definitely something to be said for that. Oh, you didn't know Gangnam was Seoul's central business district? Yeah, that song wasn't about horses.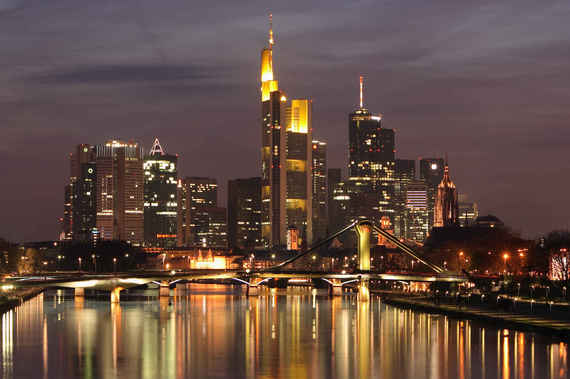 Credit: Wikimedia Commons
18. Frankfurt, Germany
Unlike Americans, Asians, and Middle Eastern oil sheiks, Europeans aren't so hung-up on excessive displays of civic wealth, which is why the only skyline on the continent to make this list is Frankfurt am Main, the largest financial center in Europe and more or less the only European city with an intimidating glass tower skyline. Also, it's the birthplace of the hot dog.
17. Macau, China
Remember that time China was a communist country? Yeah, once you have your own version of Las Vegas, you can pretty much kiss that whole hammer-and-sickle thing goodbye. And that's exactly what Macau is: a tiny, Vegas-like island city consumed by big, bright buildings with names like Wynn, MGM, and Sands, plus the 47-story Grand Lisboa hotel that towers like a giant fan over the Pearl River.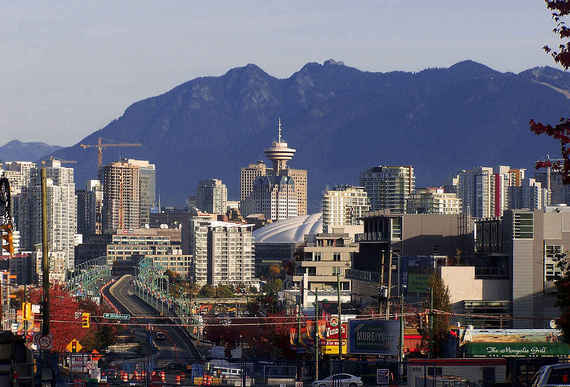 Credit: Wikimedia Commons/Shaund
16. Vancouver, British Columbia, Canada
Vancouver's dense, vertical downtown is often used in movies to replicate New York City, since to the untrained eye it can be tough to tell the difference. The condo towers don't offer much in the way of aesthetics, but their location at the base of a mountain range and the landmark Lookout Tower make this one of the prettiest skylines in the world.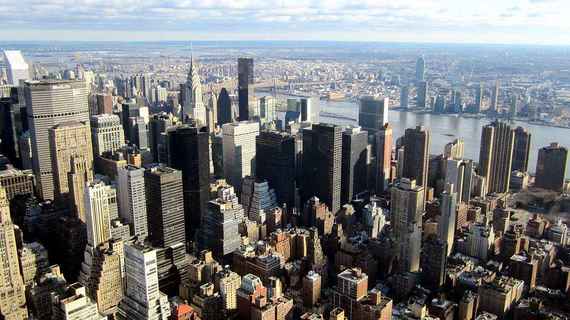 Credit: Wikipedia
15. New York, New York, United States
Though certainly one of the world's most recognizable -- and photographed -- skylines, one could argue that the Big Apple has gone a little overboard with development. A few landmark buildings notwithstanding, it's more or less a giant blob of bland-colored towers, many of which look dated and old. That said, the bridges over the Hudson and East Rivers keep New York from dropping further down the list.
14. Rio de Janeiro, Brazil
Rio is more or less the Michael Jordan (before Scottie Pippen) of skylines -- that is, it's a one-man team. But if you're going to have a one-man team, that man might as well be Jesus Christ, right? The iconic Christ the Redeemer statue, which sits atop Corcovado Mountain overlooking this city of 6.4 million on Guanabara Bay, steals the show. Combine it with views of the water and mountains and this skyline is still one of the world's most beautiful.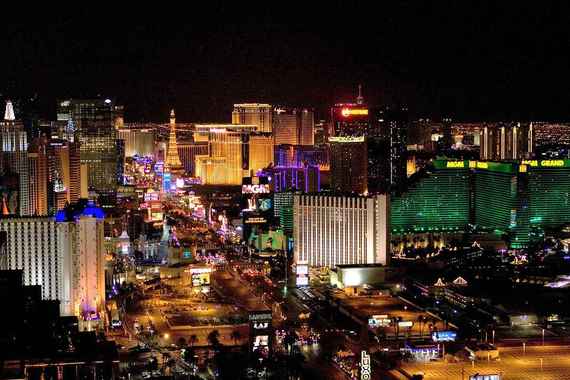 Credit: Wikipedia
13. Las Vegas, Nevada, United States
Oh, that's cute, Paris, you've got an Eiffel Tower. Vegas sees that Eiffel Tower and raises you the Statue of Liberty. Oh, you have one of those too? OK, how about all of New York City then? And a pyramid. And a giant hot-air balloon. Vegas has basically taken some of the best skylines in the world and put them on one giant, neon-lit street, making it the most unique and creative cityscape on this list.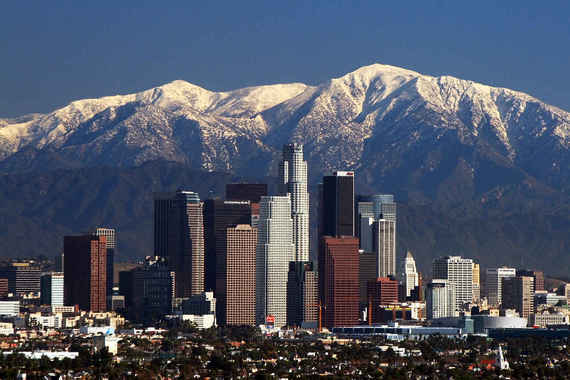 Credit: Wikimedia Commons/nsalerno
12. Los Angeles, California, United States
Because everyone in L.A. drives 50 miles to work and the city is considered the American birthplace of suburban sprawl, it's oft-overlooked skyline is possibly the most underrated in the country. The San Gabriel Mountains -- on the days you can see them through the smog -- make a perfect backdrop to this tightly clustered collection of interesting buildings anchored by the 1,018-foot U.S. Bank Tower.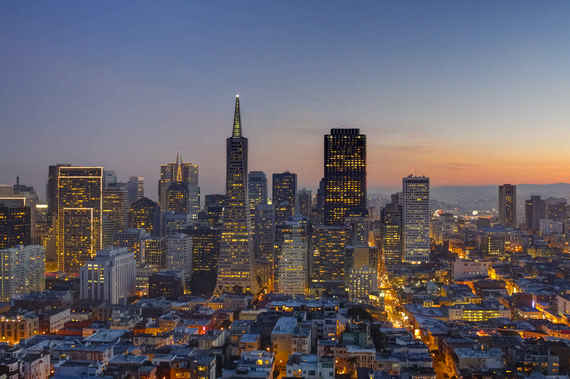 Credit: Flickr/Leon Ren
11. San Francisco, California, United States
On the odd day when you can actually see the San Fran skyline poking up between the Golden Gate and Bay Bridges, it can be the most impressive urban landscape in America. But those days are few and far between. And as the City by the Bay has grown in importance, so too has its number of nondescript, indistinguishable office towers. Still, the overall setting combined with the TransAmerica pyramid make this one of the world's best.
Head to Thrillist.com for the top 10 best skylines in the world and see if your city's skyline made the list!
More from Thrillist:
What Every US State is the Worst At
Spot the American Abroad: 12 Ways You're Outing Yourself While Traveling
Like Thrillist on Facebook: www.facebook.com/Thrillist