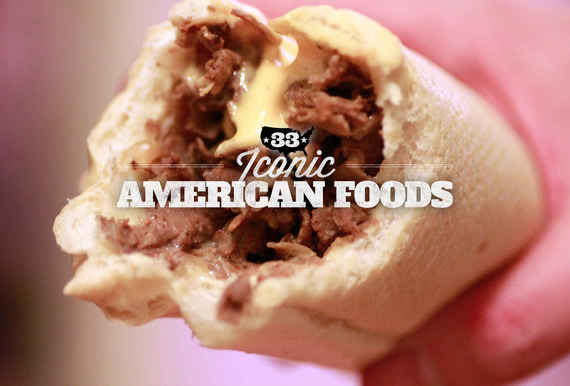 Here in the US of A, we take our icons pretty seriously... especially when those icons are covered in cheese and chili. And must-eat foods are a point of pride and jingoism, as everyone proclaims their hometown's signature dish to be the world's greatest, even if you've never really tried any others. So, in a gesture of national unity, we've tracked down 33 iconic dishes synonymous with 33 different food-famous cities and discovered the very best place in each of them to get your fill. Dig in, and let us know what we missed in the comments.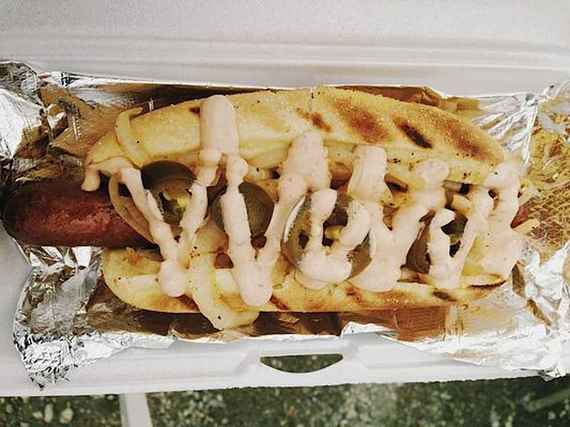 CREDIT: Yelp/MJ V
Reindeer Sausage with Chili from the International House of Hot Dogs (Anchorage, AK)
You know Dasher and Dancer and Prancer and Vixen... but you probably don't know that they're effin' delicious, and, in the reindeer capitol of Anchorage, the International House of Hot Dogs is the king. They come in a wide variety of toppings from bacon-wrapped to kraut-covered, but opt for the chili dog, which packs enough spice to make your nose glow and your stomach grow three sizes.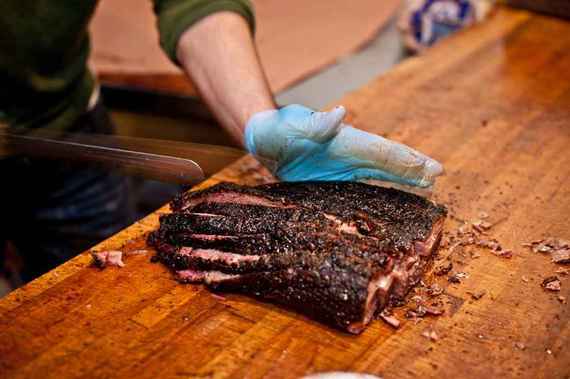 CREDIT: Franklin BBQ
The Brisket at Franklin BBQ (Austin, TX)
You've probably heard the hype, but in an area where brisket is life and debate runs hot, Franklin BBQ reigns supreme with its totally bonkers brisket. Yes, there is almost always a a 3hr line outside, and you best be there before 10am for any chance at eating (pro tip: bring beer and a lawn chair), but by the time the Texas Sun has risen to half-past scorching you'll be at the counter sucking down a sample slice of the most meticulously smoked brisket in the entire world, and the next few minutes will be a blur of meat so moist and candied in fat that you'll never think of barbecue the same way again. And that's coming from a real-life Texan's meat-stuffed mouth.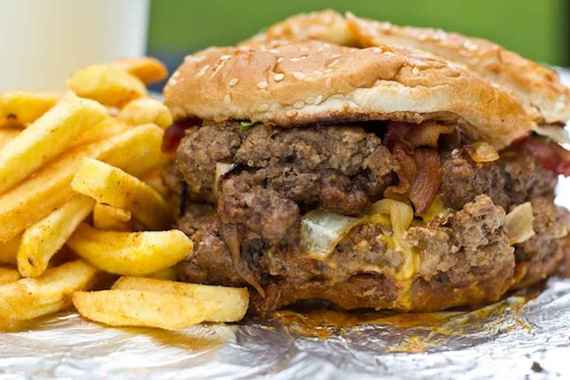 The Ghetto Burger at Ann's Snack Bar (Atlanta, GA)
Miss Ann runs a tight ship in her tiny joint, which has just as many rules as Fight Club (eight), and if you don't watch your effin' mouth she'll kick you right out. But even if the sasspot told you to stand on your head while eating, it'd be worth it to score one of her ginormous Ghetto Burgers, a monstrosity of two patties hand-patted by Ann herself and loaded with chili, bacon, cheese, chili, onions, lettuce, and tomato. Resist the temptation to lean on the counter when you're done (or you'll be booted), but do feel free to talk about the Ghetto Burger. You won't be able to help it anyway.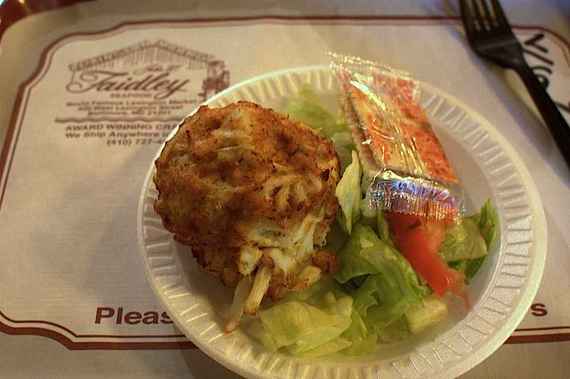 CREDIT: Flickr/Krista
Crab Cakes at Faidley's (Baltimore, MD)
Most crab cakes are dainty, puck-shaped appetizers. Most crab cakes aren't Faidley's, which since 1886 has been shelling out baseball-sized, lumpy balls of fried crabby goodness. This is the gold standard of how all crab cakes should taste, and, lucky for those who don't live in Baltimore, they ship frozen versions by mail, making it possible to host the most badass The Wire binge-watching party ever.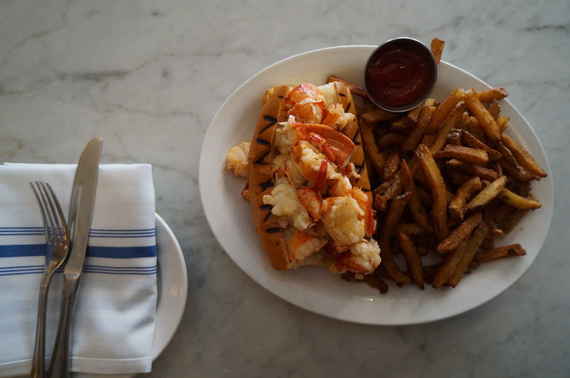 Lobster Roll at Neptune Oyster (Boston, MA)
It doesn't really make sense. Why is the best oyster bar and seafood spot in the city sitting in a sliver of a restaurant on Salem Street in the heart of the deepest Italian section of Boston's most Italian neighborhood? But logic arguments aside, Chef Michael Serpa and crew pack them in every day from lunch 'til close to get a taste of their delicious oysters and the best, most simply incredible Maine lobster roll in the city. We prefer ours cold with mayo BECAUSE WE'RE NOT CONNECTICUT HEATHENS, but we must admit, you kind of can't go wrong either way.
There's still plenty more delicious food from around our great nation, including where to get the best shrimp & grits, Chicago dogs, chicken & waffles, and much more -- check the full story on Thrillist.com!