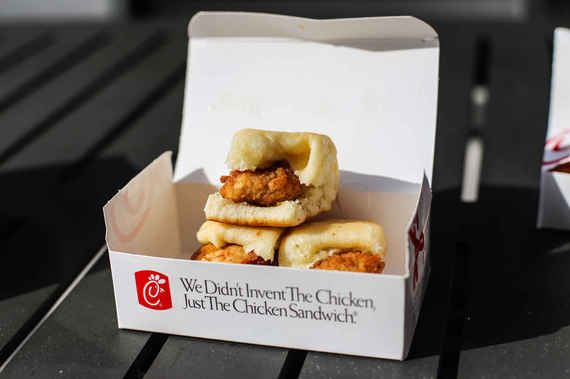 Regional chains aren't simply side-of-the-road stops: They're a way of life (and sometimes a shortcut to death). Just ask a Texan who woke up in Maine about their Whataburger withdrawals. In the South, chains are about fried chicken, biscuits, tacos, burgers, and addiction. And until these ones expand, they're the reason Southern expats are burning millions of gallons of gas on drive-thru pilgrimages.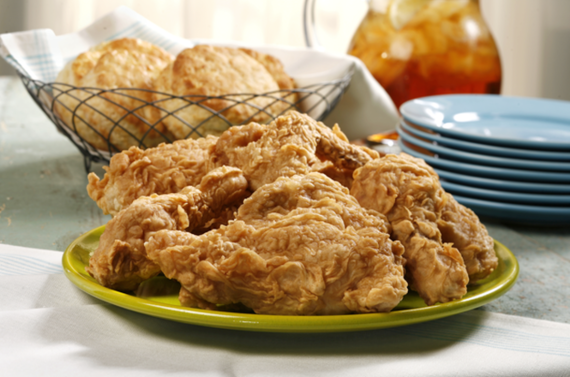 CREDIT: Bojangles
Bojangles' Famous Chicken 'n Biscuits
Where they are: Charlotte-based Bojangles' covers the Southeast (with the exception of Popeyes' stronghold Louisiana) and up into Pennsylvania and DC.
Why you need them: The chain's chicken arrives fresh at every location, and then takes a long marinade bath for 12 hours. Plus, the breading has a heavy dose of lip-tingling cayenne pepper. Bo's is also famous for its seductively sweet tea and all-day breakfast service -- so you can snag a Cajun Filet Biscuit to ease hangover pains whenever you decide to wake up.
What to get: 12 piece & 6 biscuit box -- those buttermilk biscuits do a damn good job complementing the chicken's grease and spice.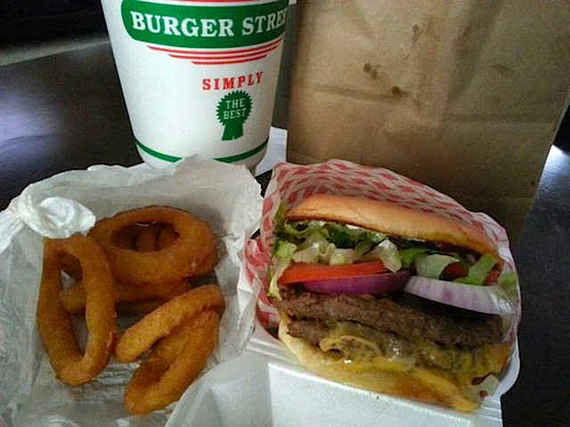 CREDIT: Yelp/Jason B.
Where they are: Texas and Oklahoma
Why you need them: Fresh veggies and a juicy patty let you know this burger is made-to-order, but the lop-sided burger shape and take-a-number serving style are a friendly mom-and-pop reminder. Burger Street also serves too-often ignored curly fries with its combos, and if the Three Stooges proved anything, it's that everything's better with Curly.
What to get: Combo #3: Bacon cheeseburger loaded with fixins and a side of curlies.
More: Breaking down the single best item at every major fast-food chain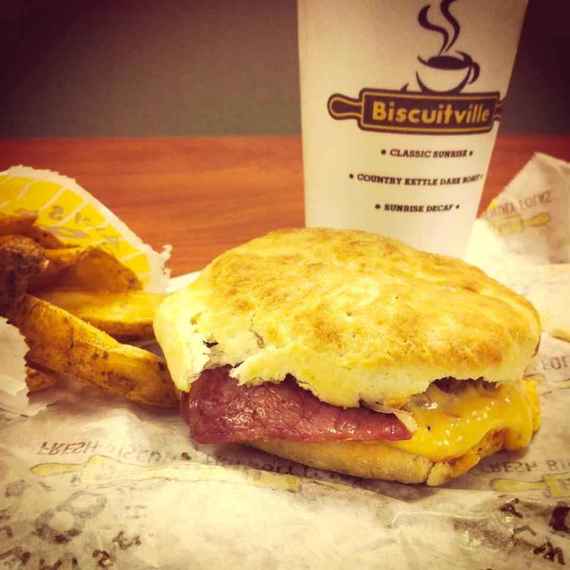 CREDIT: Biscuitville
Where they are: North Carolina and Virginia
Why you need them: It's not just a clever name. They specialize in buttermilk biscuits made from scratch, which house fried chicken, eggs, bacon, ham, and other deliciousness.
What to get: A fried chicken, egg, and cheese biscuit is good any time of day.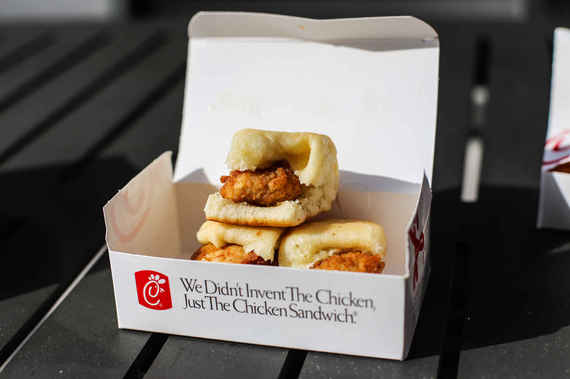 Where they are: Its stronghold is in the South, but Chick-fil-A has spread to so many states that it's this close to not being a Southern chain anymore.
Why you need them: The slightly crisp, amazingly juicy fast-food chicken is pressure cooked (not deep-fried), and whopping chicken breasts are a reminder of why this is the chicken fast-food ideal. Each piece has wonky shapes poking out from a buttery bun as a reminder of what natural chicken looks like. The giant waffle fries were made to scoop up every drop of tangy-sweet Polynesian Sauce -- the best of the seven house staples.
What to get: A chicken sandwich with fries and house-made lemonade or, for breakfast, the Spicy Chicken Biscuit.
This is just the tip of the Southern chain iceberg -- we've got 12 more awesome Southern chains we wish were everywhere, and they're all on Thrillist.com!
More deliciousness from Thrillist:
Taste Test: The Secret Menus at 8 Fast-Food Chains
The 10 Best Healthy (ish) Fast-Food Items
Follow Thrillist on Twitter: www.twitter.com/Thrillist