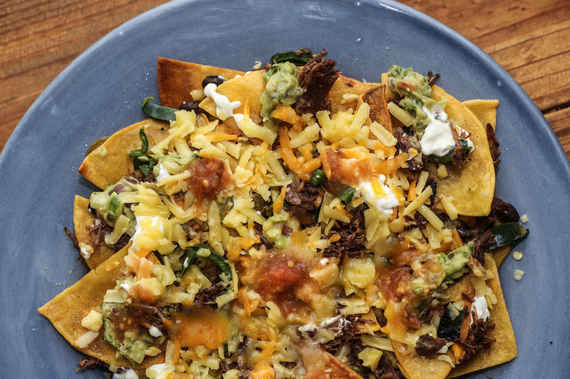 Nachos -- they're a combination of pretty much the best foods out there, and yet a truly transcendent plate of them is mysteriously elusive, like the Bigfoot of bar food, except (hopefully) less hairy. To make nachos great, there's gotta be something more than just loads of guacamole or tons of jalapeᅢᄆos -- a truism most nacho-serving establishments seem to forget when they go for quantity over quality.
Whether it's with all-over cheese coverage or the introduction of a seriously awesome unforeseen ingredient (smoked brisket, anyone?), the following taquerias, bars, and holes-in-the-wall have something that sets them apart from the pack and makes them truly supreme.
Here are the 21 best nachos in America: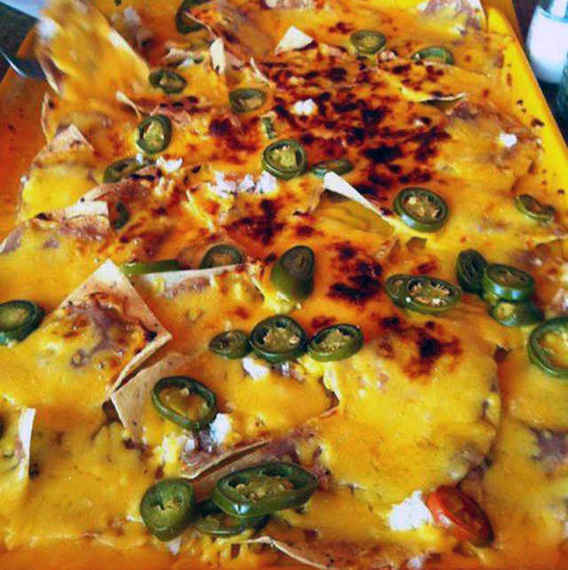 The nachos: X-large "Super"
The deal: This place bills itself as having "the best damn nachos in Texas", and while that may be a bold statement, it's based in one solid fact -- these nachos are bomb. You can get them in cheese, bean, or super varieties and in four sizes ranging from small to extra-large. They all come out on a cheese-covered cafeteria tray that's perfect for sharing. Or not, if you're feeling particularly hoarder-y.
The nachos: Cadillac nachos
The deal: A good serving of bar nachos is hard to find (and lord knows we've tried), but perfection does indeed reside in Brooklyn, where Southern dive The Commodore happens to be serving up a primo plate of crisp tortillas layered with creamy white queso, jalapeᅢᄆos, and radishes that might just make the other people at your table sorry they ordered fried chicken -- if such a thing is even possible.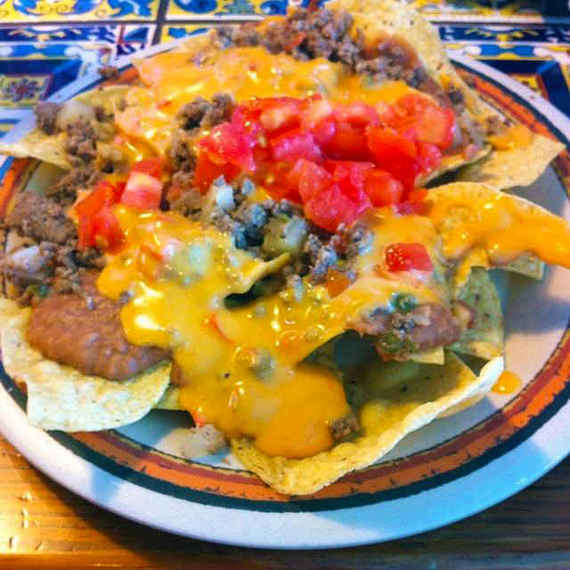 CREDIT: Rosa's Cafe & Tortilla Factory
The nachos: #40 or #51 with extra jalapeᅢᄆos
The deal: Rosa's is one of those classic order-by-the-numbers Mexican chains whose unpretentious attitude is rivaled only by the quality of its food -- and the nachos are no exception. Get the #40 with beef or #51 (fajita-style) combo with extra jalapeᅢᄆos, and you'll realize that it doesn't get more authentically Tex-Mex than this.
The deal: Purists might turn their noses up at the stuff, but the duck nachos at Brewery Vivant have to be eaten to be believed -- brie cream, tomato concasse (a fancy word for ground tomatoes), duck confit, caramelized onions, and duck cracklin' with citrus all on top of perfectly cooked tortilla chips. Try any of the beers on tap, and you'll be in nacho heaven, which is perfect, considering this place is in a converted church.