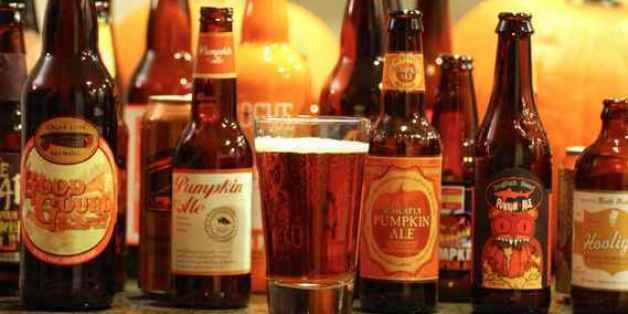 There are so many pumpkin beers on the shelves these days that it's difficult to figure out what's a trick and what's a treat. To help you on your next trip to the liquor store, my boss forced me to find the best pumpkin beers, try them all, and tell you which ones are the best of the best.
Let's drink some pumpkin beer.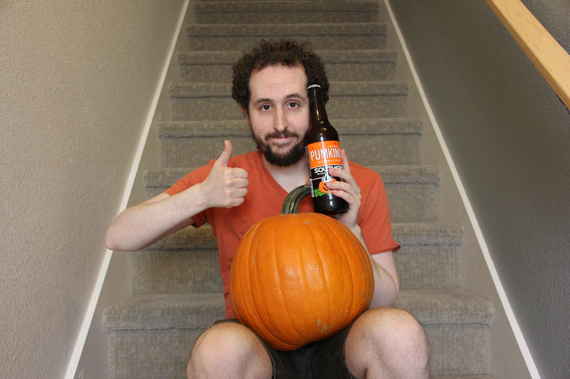 Methodology
To create this list of 21 beers, I got my hands on a mix of pumpkin brews from all across the country -- from big breweries that distribute everywhere to the little guys making craft beer in the middle of nowhere. I wanted to try envelope-pushing pumpkin beers as well as the standbys people know and love.
I did not taste every pumpkin beer on the market. Mostly because Thrillist said no to the idea of a back-alley doctor implanting me with a backup liver. And while we couldn't acquire Jolly Pumpkin or Hoppin' Frog in time for this article, this is a stellar lineup of the country's best pumpkin beers.
These beers were rated on a scale of 1-10 in the following categories: originality, "pumpkinyness", smoothness, overall flavor, and whether or not I'd drink it again.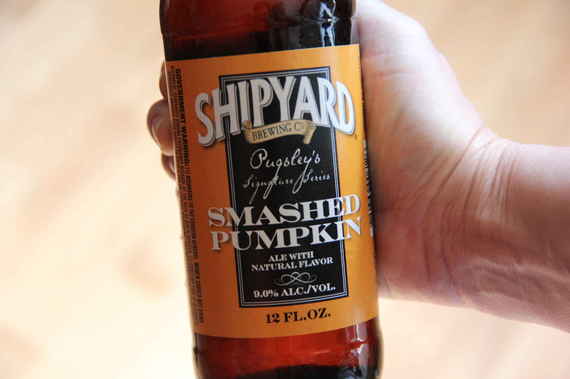 21. SMASHED PUMPKIN
Shipyard Brewing Co. -- Portland, ME
Tasting notes: Didn't get a lot of pumpkin or pumpkin spice flavors in this. The only redeeming quality is a pumpkin flavor in the finish, but it's not enough to recommend this beer.
Total score (out of 50): 11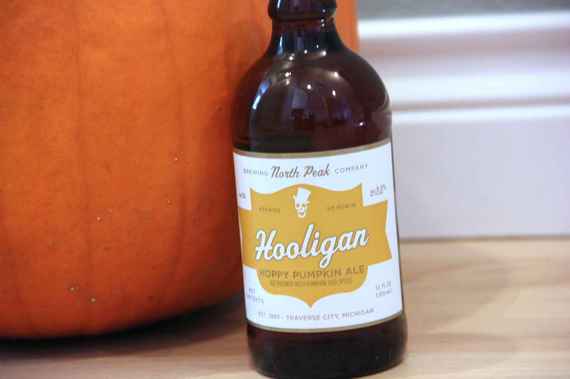 20. HOOLIGAN
North Peak Brewing Company -- Traverse City, MI
Tasting notes: If I didn't know this was a pumpkin beer, I'd just say it was a standard IPA with grapefruit notes on the backend. This is the least pumpkiny pumpkin beer I've ever had.
Total score (out of 50): 20
More: The 15 best beers to drink this Fall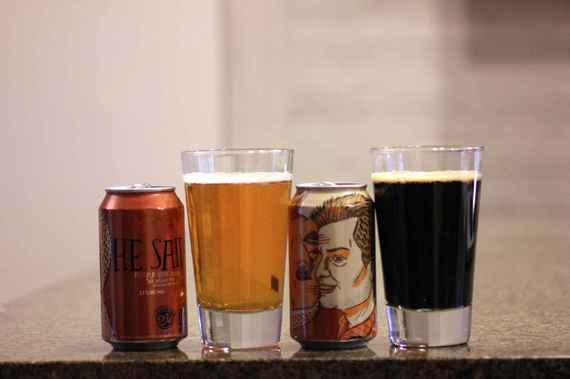 19. HE SAID (BALTIC PORTER/BELGIAN TRIPEL)
21st Amendment Brewery x Elysian Brewing Company -- San Francisco, CA/Seattle, WA
Tasting notes: One thing that has to be said aside from taste: this is a cool concept. It's two breweries offering a sweet-looking little box o' beer with cans that offer two styles of pumpkin beer. But I'm counting it as one because it comes in the same package. Neither beer brings the pumpkin flavors in any way, shape, or form; that said, the Porter is the tastier of the two. Elysian does pumpkin beer better when they're on their own, as you'll see later.
Total score (out of 50): 23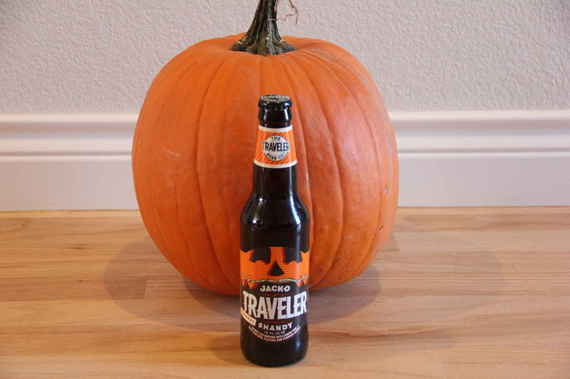 18. JACK-O TRAVELER SHANDY
The Traveler Beer Co. -- Burlington, VT
Tasting notes: Shandy beers are a delicious part of drinking in the summer, but it doesn't quite work to mix them with pumpkin, the undisputed flavor of the fall. The lemony kick of the shandy does brighten up the earthy pumpkin flavors, but I like earthy flavors. It doesn't need your help, lemon!
Total score (out of 50): 24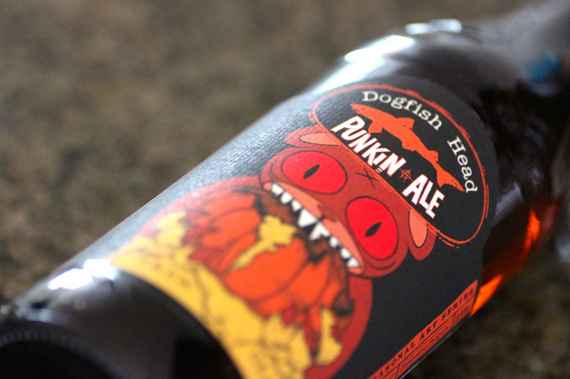 17. PUNKIN ALE
Dogfish Head Brewery -- Milton, DE
Tasting notes: This is the pumpkin beer for people who say they don't like pumpkin beers. It won't overpower you with pumpkinyness, and the finish is quite pleasant.
Total score (out of 50): 29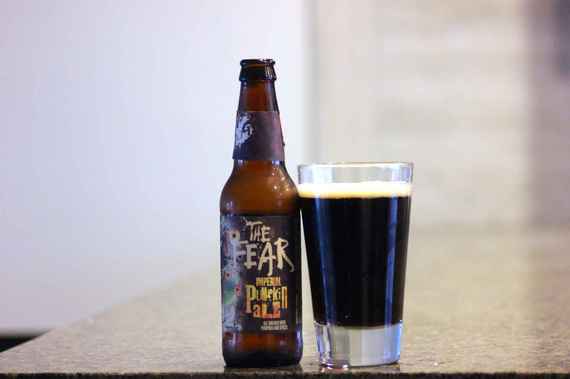 15. (tie) THE FEAR
Flying Dog Brewery -- Frederick, MD
Tasting notes: If you're not a fan of malts, pick another beer. This beer could be best categorized as a "pumpkin beer in name only", as it brings very little actual pumpkin or pumpkin spice flavors. That said, it's a damn good imperial ale and wins points for packing a 9% ABV.
Total score (out of 50): 34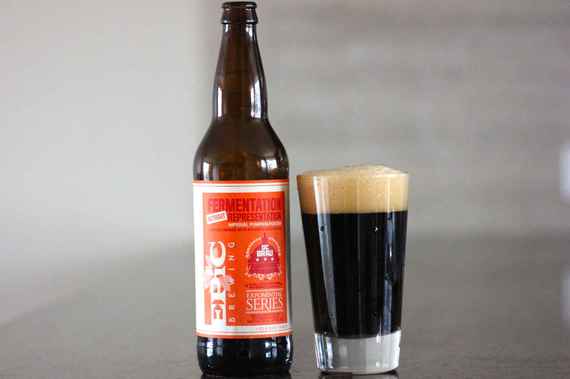 15. (tie) FERMENTATION WITHOUT REPRESENTATION
DC Brau Brewing Company x Epic Brewing Company -- Washington, DC/Salt Lake City, UT
Tasting notes: As you can see in the photo, the creamy head on this thing is quite inviting. Nutmeg and vanilla notes are two of the more pleasant spice flavors in this beer, though I'd be hard-pressed to call it a pumpkin beer if I sampled this in a blind taste-test. But I drank this with my eyes and arms wide open, just like that very good Creed song taught me to.
Total score (out of 50): 34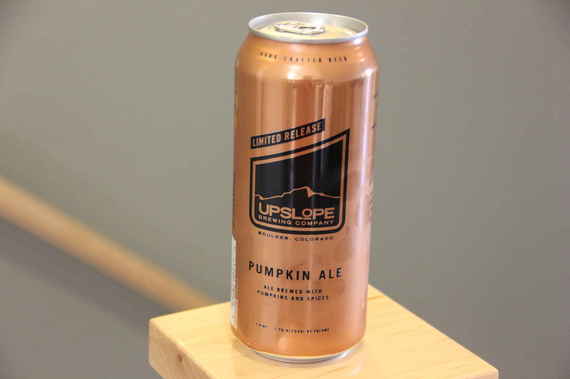 14. PUMPKIN ALE
Upslope Brewing Company -- Boulder, CO
Tasting notes: A pumpkin-forward beer, but one that doesn't lean too heavily on the pumpkin spice. It's no surprise that they use actual pumpkins to make this beer, as it only hits shelves once pumpkins from a local farm have been harvested. If you dislike cloves and cinnamon, but love you some pumpkin, this is a solid option.
Total score (out of 50): 37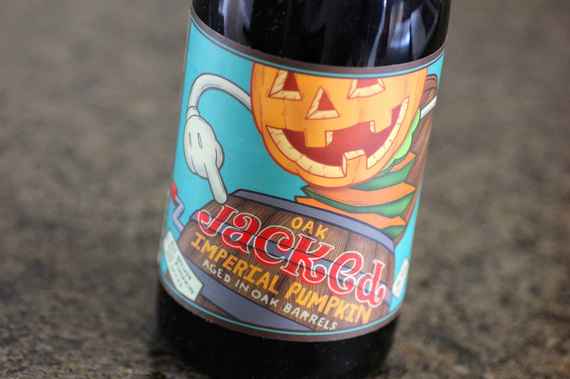 12. (tie) OAK JACKED IMPERIAL PUMPKIN
Uinta Brewing Company -- Salt Lake City, UT
Tasting notes: Sure, the 10.31% ABV is a gimmick, but it's also a clever Halloween reference. The oak-aged imperial was a nice change of pace from the loads of bourbon beers. And while it's a strong pumpkin beer, the slightly bitter finish didn't quite get me in the mood for fall and rolling around in piles and piles of leaves.
Total score (out of 50): 38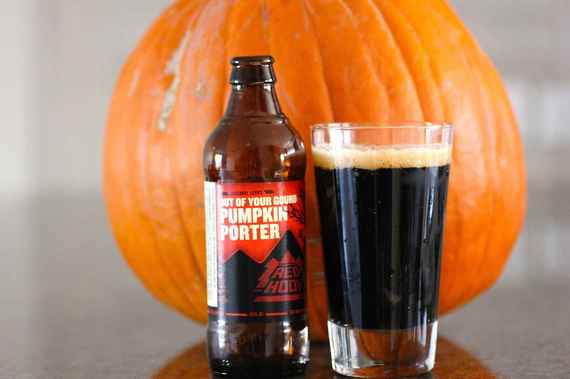 12. (tie) OUT OF YOUR GOURD PUMPKIN PORTER
Redhook Brewery -- Seattle, WA
Tasting notes: Hello, maple syrup! There's a touch of maple syrup in this, and it meshes well with the minimal pumpkin flavors. Also some nice chocolate notes. It loses points for not being heavier on the pumpkin, but overall this is a solid porter.
Total score (out of 50): 38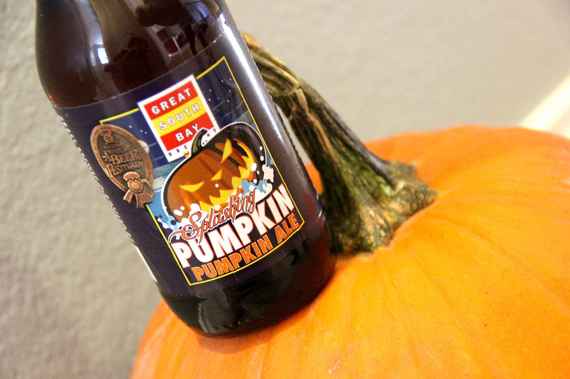 10. (tie) SPLASHING PUMPKIN
Great South Bay Brewery -- Bay Shore, NY
Tasting notes: The smell is intoxicating, like your nose just wandered into a pumpkin patch. Pleasant pumpkin flavors. Splashing Pumpkin doesn't go heavy on the pumpkin spice, but that doesn't detract from this quite flavorful beer. Also, quite a fantastic name.
Total score (out of 50): 39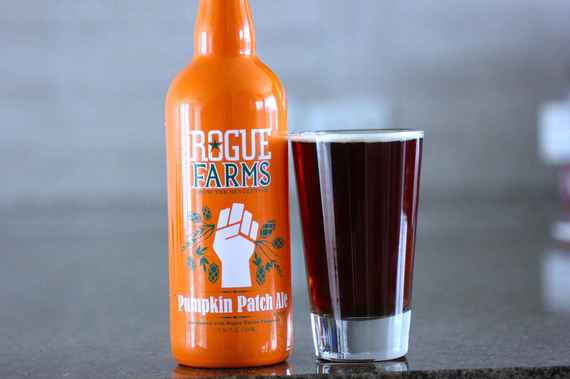 10. (tie) PUMPKIN PATCH ALE
Rogue Ales -- Newport, OR
Tasting notes: Open up that bright orange bottle and prepare to be met with the pumpkin spiciest scents you've ever encountered. That's not a bad thing. You can tell they use real pumpkins in this (grown on their own farm, in fact!), and it's heavily spiced. Satisfying if you need a pumpkin fix, but not exactly sessionable.
Total score (out of 50): 39
See the rest of the top 10 pumpkin beers, including ones from Washington, Pennsylvania, Missouri, Wisconsin, New York, and many more!
More from Thrillist:
6 things you should absolutely not eat while hungover
Follow Thrillist on Twitter: www.twitter.com/Thrillist