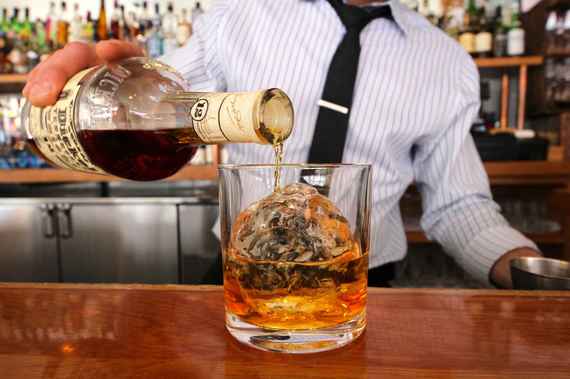 CREDIT: Oak at Fourteenth
Whether you drink it neat, on the rocks, or through a hilarious straw attached to your hat, whiskey is one of America's most beloved spirits, slightly edging out sriracha-flavored vodka. And if you know where to go, you can get your hands on some of the rarest, most coveted whiskeys on the planet, as well as delicious cocktails that feature everyone's favorite brown water. We've found the best bars from sea to shining sea in which to drink whiskey -- now it's up to you to get off your ass and visit every one of them. Just maybe leave your whiskey hat at home.
UPDATE: This article was originally published with only 21 whiskey bars. But after hearing from our readers that we neglected to include the incredible Jack Rose Dining Saloon, well... we ignored them. Like we were going to believe a list could have 22 things on it! We're no dummies. Now, however, we see the error of our ways, and have included Jack Rose.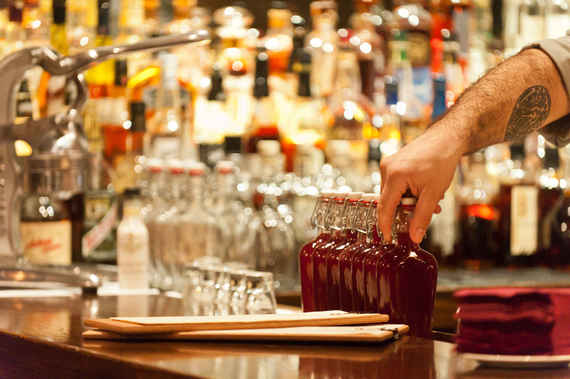 CREDIT: Saloon
SALOON (Somerville, MA)
The scene: Plenty of bars try to emulate the pre-Prohibition speakeasy vibe, but Saloon nails it: there's a semi-hidden stairwell and 17th-century monastery doors you have to pass through to get to the bar, plus warm wood and leather-filled décor when you arrive. The 150+ whiskies don't disappoint either, including a BenRiach 2001 cask strength you can only find in MA. They're also pouring serious pre-Prohibition cocktails, including the bourbon, Benedictine, lemon, and lime-filled 'Friso Sour', aka Crabtree's face after Sherman destroyed him.
What you're drinking: The Pass (Breckenridge Bourbon, Cynar, vermouth, tea pot bitters)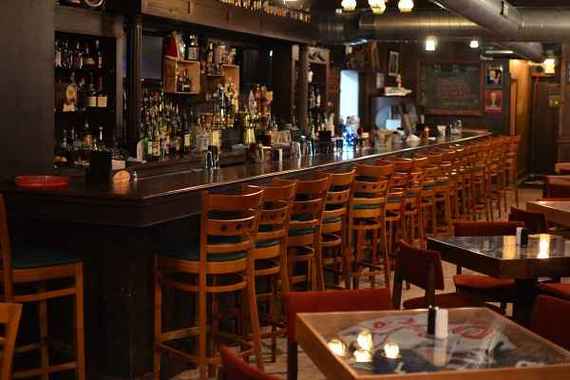 CREDIT: Butter Run Saloon
BUTTER RUN SALOON (St. Clair Shores, MI)
The scene: A suburban Detroit neighborhood drinkery named after a family tradition of running out to "get butter" (but then using it as an excuse to get a quick one at the bar), it's only a little over a year old, but they already stock the most whiskies in the entire state of Michigan at over 300. And like many of the stellar bars on this list, they're pouring a hand-selected single barrel, this one from Kentucky's Angel's Envy.
What you're drinking: Basil Basil (Basil Hayden's bourbon, muddled basil, grapefruit bitters, splash of St. Germain)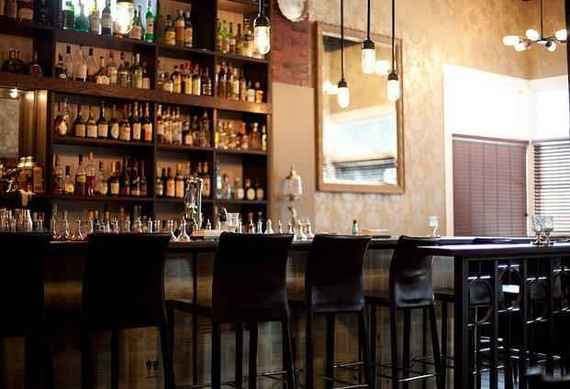 CREDIT: Canon
CANON (Seattle, WA)
The scene: Screw the Space Needle, this is the only place worth visiting in Seattle. Canon offers 1) the largest selection of American whiskey in the world, 2) a 94-page spirits menu, with nine pages worth of rare whiskies, 3) space-age devices like centrifuges to make cocktails with, and 4) a bar where every piece of wood is stained with Angostura bitters.
What you're drinking: Skull & Blackberries (Canon select Double Double Rye, dark rum, Rossbacher, blackberry, blueberry smoke)
More: The Whiskey Dive: The Ultimate Guide to Whiskey Styles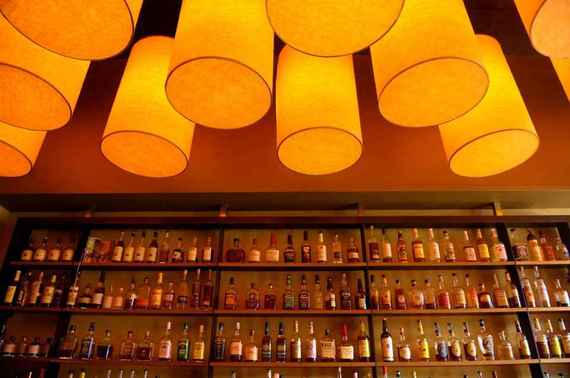 CREDIT: Char No. 4
CHAR NO. 4 (Brooklyn, NY)
The scene: Warm, barrel-shaped light fixtures above the bar help accentuate the 100+ whiskey bottles behind it, a collection that encompasses the best of America's bourbons and ryes. Even a former Maker's Mark distiller stopped by recently and was impressed they were stocking Maker's Black Wax, a bottle made specifically for the Japanese market. For the cocktail drinker, four different barrel-aged 'tails are aged in-house for two weeks in Kings County Distillery barrels.
What you're drinking: A barrel-aged Old Fashioned
There's still 18 more whiskey bars from across the country that you should visit at least once in your lifetime, and they're all on Thrillist!
More deliciousness from Thrillist:
Six Things You Should Absolutely Not Eat While Hungover
13 Things You Didn't Know About Yuengling
Follow Thrillist on Twitter: www.twitter.com/Thrillist