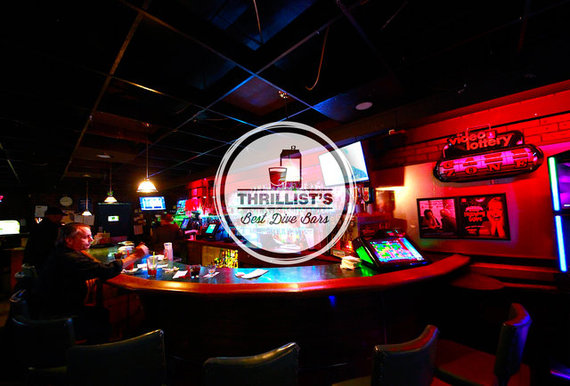 Craft cocktails and moustachioed bartenders are nice and all, but sometimes you just want a super-still whiskey/Coke served up by a lifelong bartendress with nicotine-stained fingers who calls you "hon." Or just hates you outright. Sometimes you want to sit in the dark, watching people playing video poker. Or see a fight. With that in mind, we've assembled this list of the country's greatest dives, places where the drinks are as strong as the parking-lot brawlers, the prices are as cheap as the chick you made out with in the bathroom, and everything that is good in this world thrives.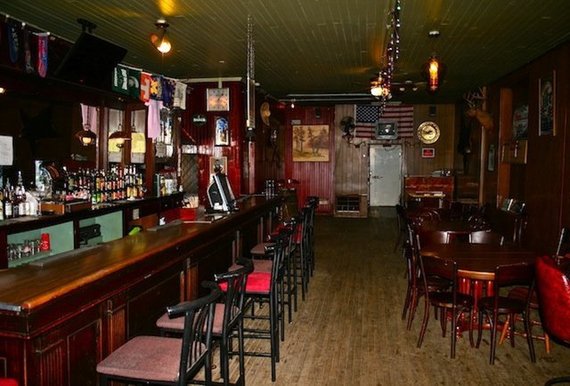 CREDIT: Jeff Waraniak
2 Way Inn (Detroit, MI)
The oldest standing bar in Detroit -- it survived riots and the collapse of Motown, plus an endless stream of bar fights -- the 2 Way has also doubled as a store, a jail, a brothel, and a dance hall. Now, it stands as the Motor City's ultimate dive, with a bar as old as the building -- and it's owned by a dude who'll often fire up the grill after a few cocktails strong enough to level a building on Devil's Night. The patrons range from hipsters to old-timers, the bartenders are surly, and the interior is like a time portal into Detroit's heyday... right down to the dude at the bar who probably never left after his last shift at the plant.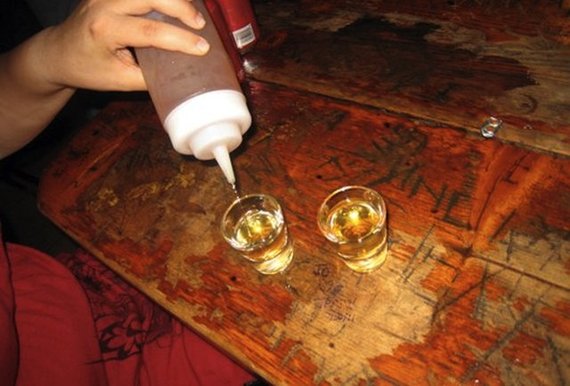 Dan's Cafe (Washington, DC)CREDIT: Yelp/Nicole G
The guy sitting next to you might be a senator's aid. Or a college kid. Or a serial killer. But no matter who he is, he's sitting at a dilapidated bar in a dilapidated building, dilapidating his liver via the cafe's mix-your-own cocktail program, where you get liquor, mixer, and ice and pour it in a squeezable condiment bottle. That'll make people do a lot of things, from punch dudes in the face to make out with a butterface in a bathroom that looks like it's trying to trump the one in Trainspotting. Yeah, this place rules that much.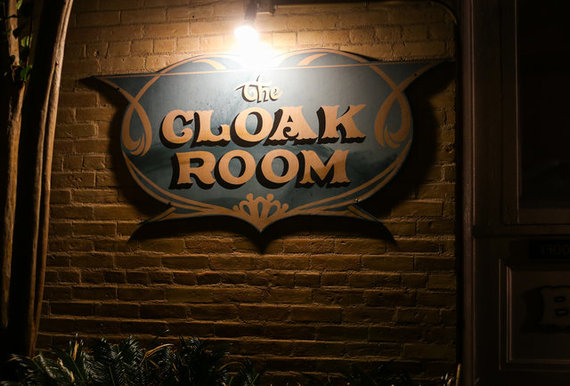 The Cloak Room (Austin, TX)
Located near the Capitol, the Cloak Room's been an Austin institution since the '70s, when it was opened by a lobbyist who was inspired by a similar DC joint. The unchanged basement bar -- which's located in a historic building -- rocks eerie low-watt wall sconces and dark wood tables that date to before W's governorship (he came in once... for a soda), and the same crotchety bartender has held court/denied you "complicated" cocktails like old-fashioneds since 1989. If a David Lynch film ever called for a conversation between two sinister legislators, this would be the place.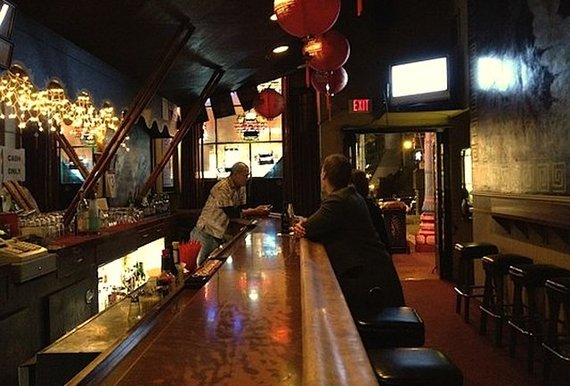 Buddha Lounge (San Francisco, CA)CREDIT: Yelp/Akiki I.
Unlike any other joint in Chinatown, the Buddha's bartender, Mark, will play you in a dice game for beers (lose and you buy him/you a beer, win and he buys you/him a beer). The one caveat -- you have to play before 8 p.,., because he "has to drive home after work." The ultimate in dive bar-iness: if you want to go to the bathroom, you have to flag down Mark and he'll buzz you into a gate in the back of the maybe-12-seat bar to walk down some sketchy staircase to their men's room. It's cash only, and Mark pushes a "Three Penis" Chinese whiskey pretty hard. Oh yeah -- they have "Three Penis" Chinese whiskey.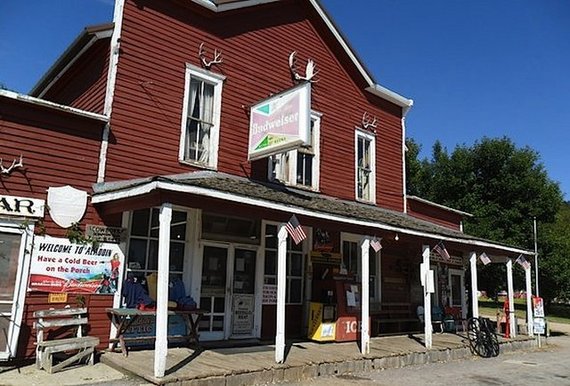 The Aladdin General Store (Aladdin, WY) CREDIT: Yelp/Jenn C.
The biggest building in the Wyoming town of 15, this joint has no plumbing, but it does have an antiques shop, jerky, and -- most importantly -- one of the last "honor bars" in the country. Pop into the liquor store/bar section of the store (it's across the aisle from the post office and next to the buffalo-emblazoned sweatshirts), hit up a shelf full of whiskey, and pour to your heart's content. When you're done, just tell the cashier what you had. But be honest. In a town of 15 people (most of whom probably have guns), you're gonna be pretty easy to track down.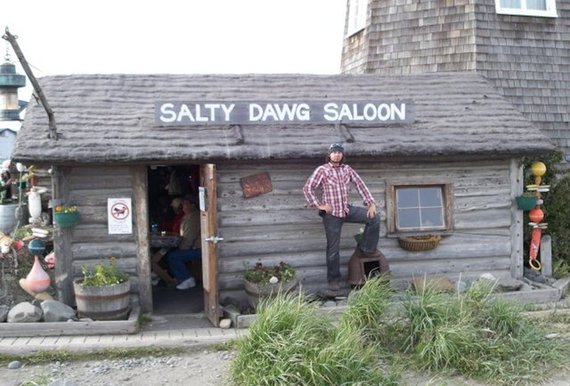 The Salty Dawg Saloon (Homer, AK) CREDIT: Flickr/Zaskoda
A beacon for crusty crabbers, locals, and tourists (in the busy season), the Dawg's a literal coastal lighthouse that began life as a cabin in 1897, before Alaska was a state. Once also a school and post office, it's now a repository for cheap, strong drinks served up in a joint that's covered with fishing gear that's covered with signed dollar bills from patrons (seriously, if it caught on fire, it'd be a stripper's nightmare). The locals are friendly, and the ladies will gladly regale you with made-up local folklore in exchange for beers... possibly about the origins of the human skull behind the bar.
We've still got 27 more of the country's greatest dive bars to go. Did we choose the dive in your city? There's only one way to find out, and that's in the full story on Thrillist.com.