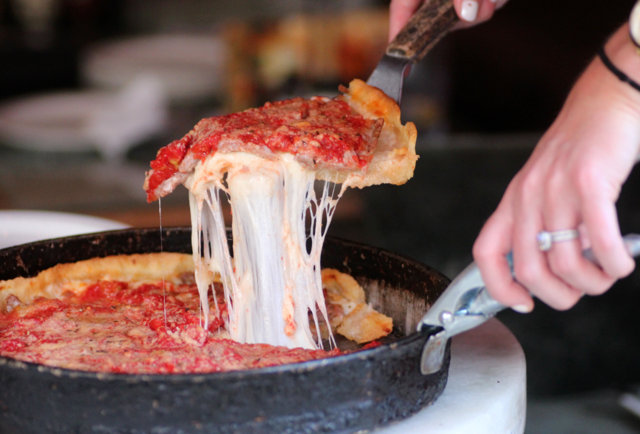 Pizza. Even when it's bad, it's still pretty tasty, but when it's at its best, there are few things better. In the interest of directing you towards more of those transcendent pizza experiences, the entire network of Thrillist editors has put its collective food knowledge together to give you the 33 best in the whole damn country, representing styles from the deepest of deep dish to the thinnest Neapolitan, from square-cut to triangularly sliced. Will you disagree with some? Probably, but that's what makes America great. Along with all the delicious pizza.
Check out the picks below, and keep track of the ones you've had on this handy checklist.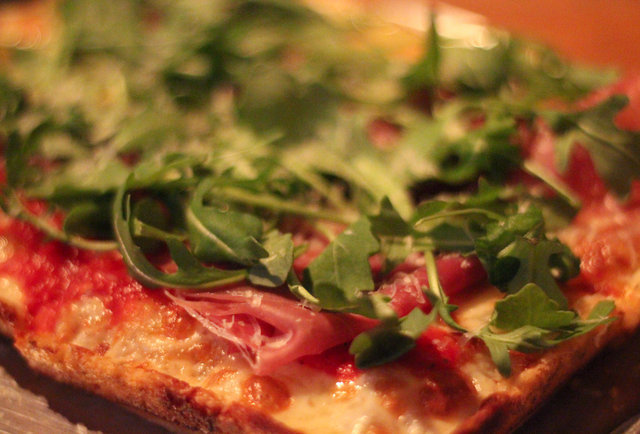 Via 313, Austin, TX
What you're getting: "The Detroiter"
Just like the fiscal balance of their native city, Detroit ex-pats Via 313 are always in the red -- sauce that is! The metal pans from which this duo of trailers slings square Detroit-style pies (more on them later) were formerly used to hold parts in auto factories. They're doing their home city proud with meticulously mastered crust is fluffy on the inside and caramelized with a crunchy layer cheese on the bottom and sides, and The Detroiter ups the ante with two types of pepperoni (smoked and natural casing).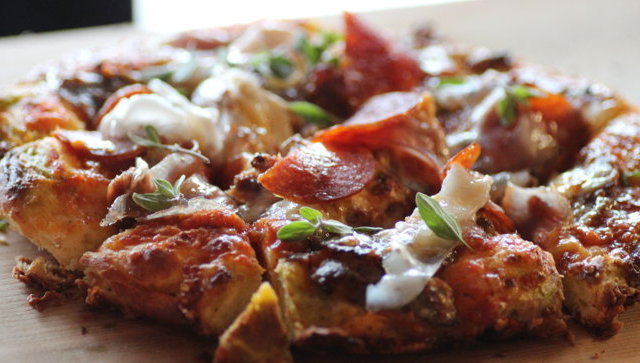 Pig Ate My Pizza, Minneapolis, MN
What you're getting: The Piggy
From a group of wildly talented Twin Cities chefs who shuttered an insanely successful higher-end operation and got nto the pizza game, this fantastically named joint is as pork-forward as its name suggests, including this decadent creation loaded with pepperoni, bacon, prosciutto, and further fine charcuterie all piled on top of a decadently thick brioche crust.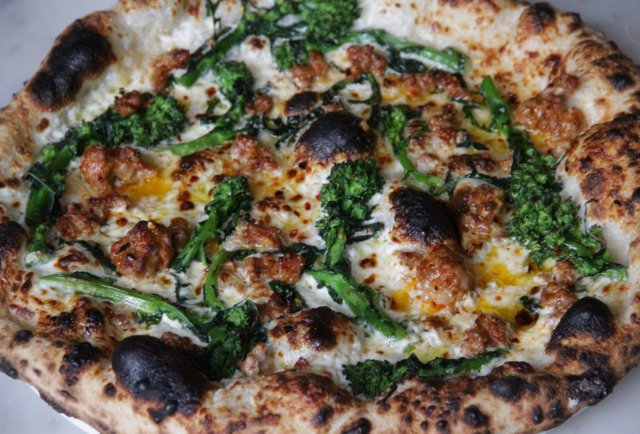 Motorino, New York, NY
What you're getting: The Prosciutto di Parma Pie
Just to be different from most of the cool kids in New York, Motorino started in Brooklyn, then moved to Manhattan. It's still there, in the East Village, but it also just returned to its Williamsburg roots with a second location. There's also one in Hong Kong, naturally. No New Yorker would dare call their thin, charred-yet-chewy pies "traditional," but only the biggest sticks in the sauce wouldn't call them delicious. Get the prosciutto and you'll see why.
Would you believe there's 30 EQUALLY AWESOME PIZZAS at Thrillist.com? Believe it.