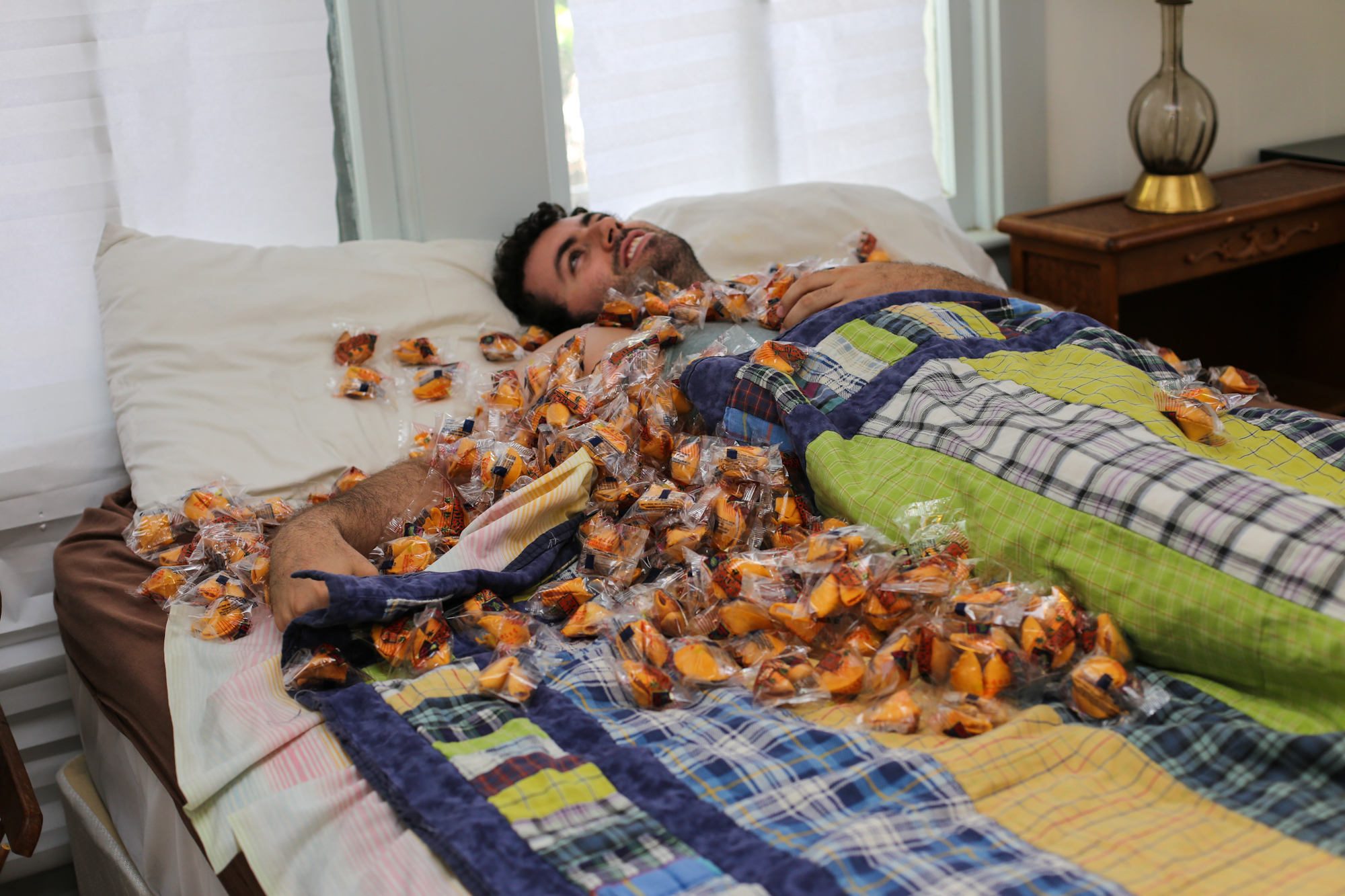 As an ode to the wisest of all cookies -- aside from the Fig Newton -- we cracked open a lifetime's worth* of fortune cookies to investigate which sound the funniest... in bed!! Because that's what people say to be hilarious. Keep scrolling for the results.
*Calculated based on four Chinese food meals per year starting at birth until the age of 87.5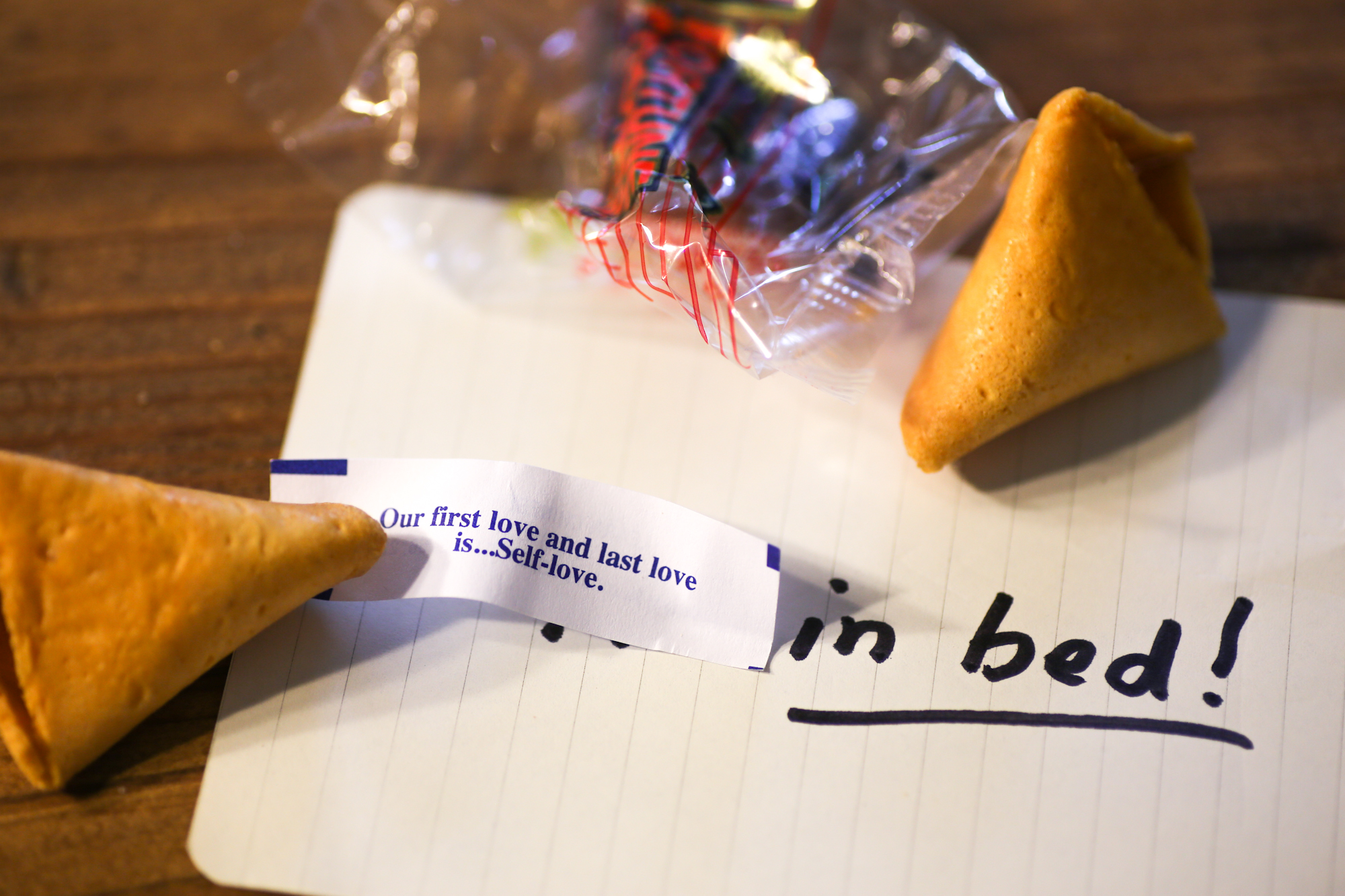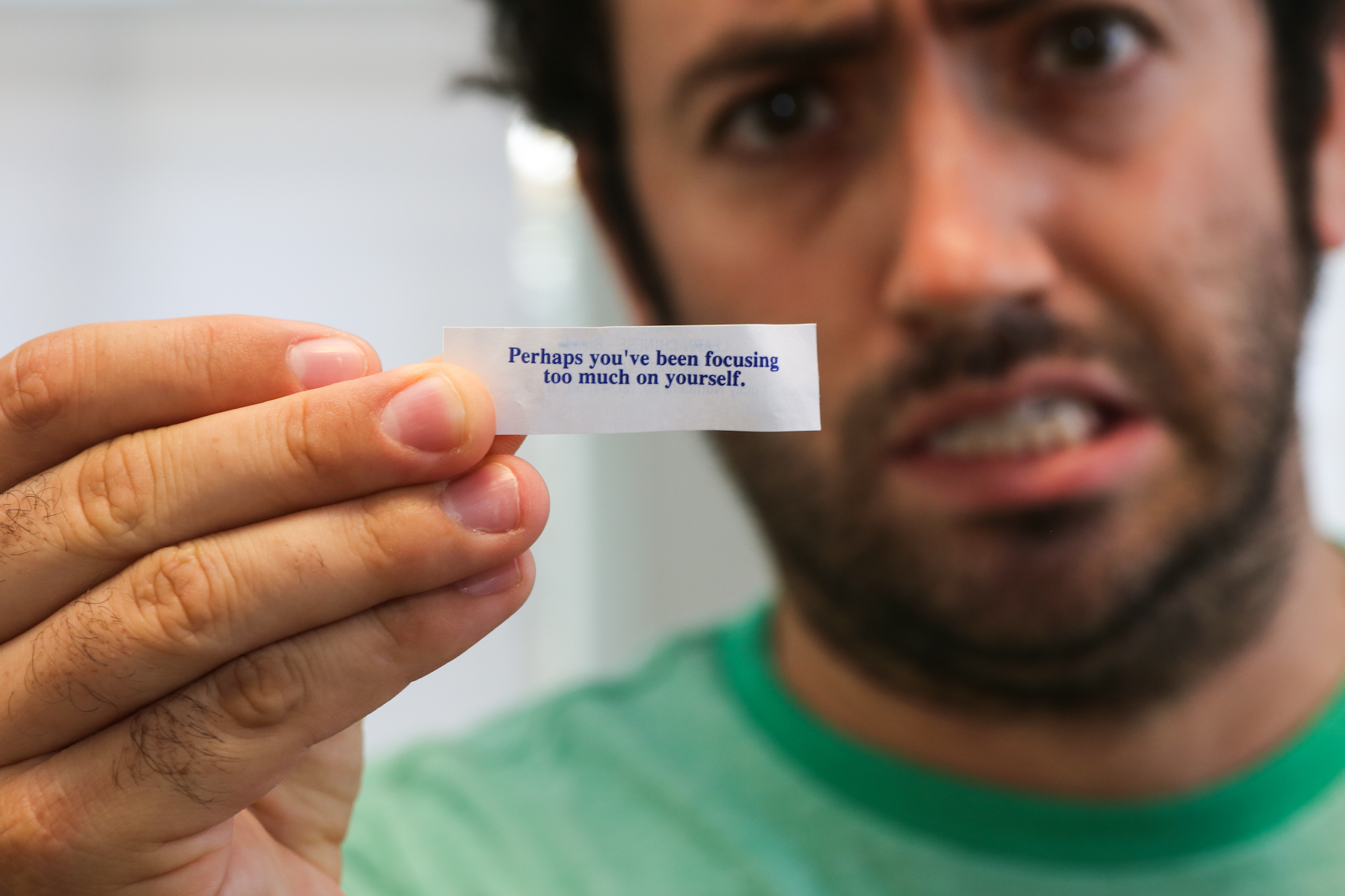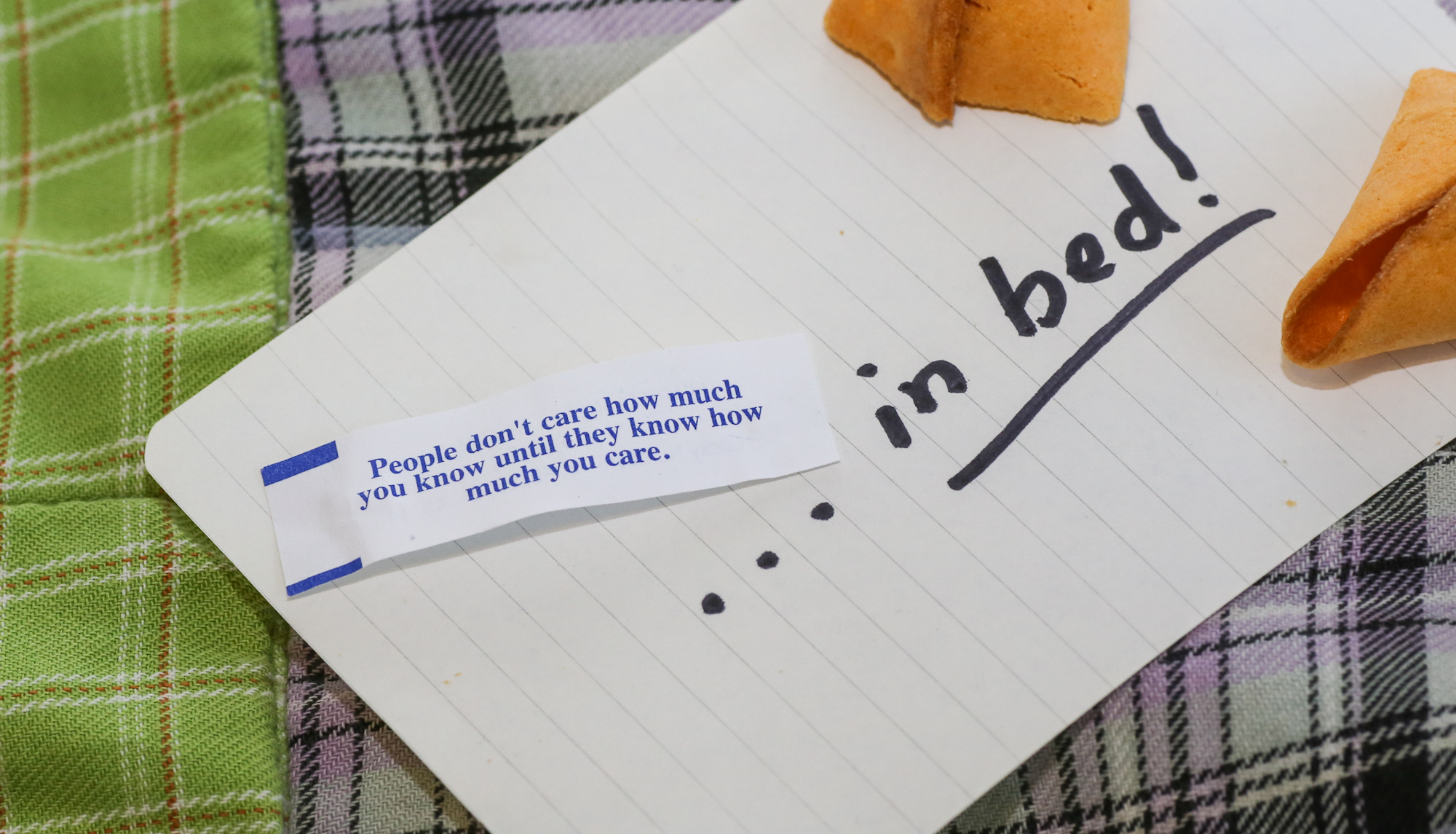 "Optimists believe we live in the best of worlds and pessimists fear this is true... in bed!" Check out the rest of the photo shoot at Thrillist.com.