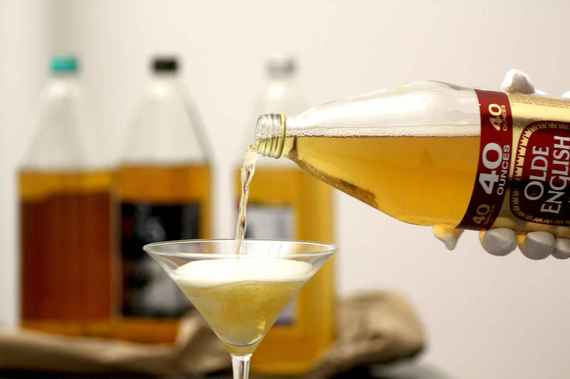 When in the mood to relive your golden years, there's a pretty good chance you'll reach for an equally golden beverage: a 40oz.
Maybe you used to drink 'em in your friend Brad's basement, or maybe you used to drink 'em at your friend Brad's friend Todd's lake house, either way, what was your deal with Brad?!? We know you've slugged one of these. Most likely with Brad. But which was your 40 of choice? And were you really picking the best-tasting elixir? We wondered (like how we wondered about all that seriously cheap wine), and decided to bring in Anne Becerra, a certified cicerone and bartender at the NYC-based Ginger Man.
We presented her with four classic, kind of warm 40s: Olde English, Colt 45, St. Ides, and Crazy Stallion. Then we had her blindly taste 'em from cups and straight outta the bottle (carbonation is greater in bottles, which can mask flavor, while pouring into a cup brings out flavors and aromas), throw down some serious tasting notes, and rank 'em from worst to best. This is her story.
More: We made a sommelier taste all the Trader Joe's Two-Buck Chuck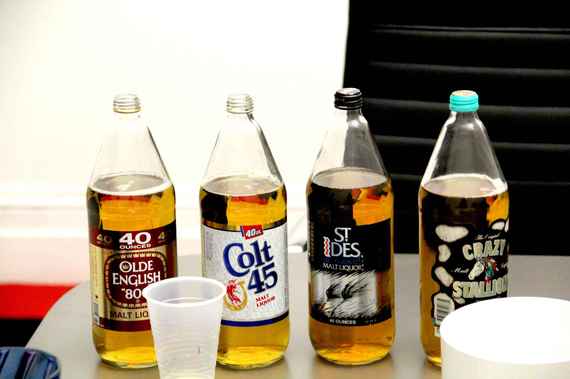 Opening statement: "40s are a good time. We've all been broke. It's communal, you share and pass it around."
First place prediction: "I'm guessing I'll like Olde English best because it's the original. It's gonna nail it."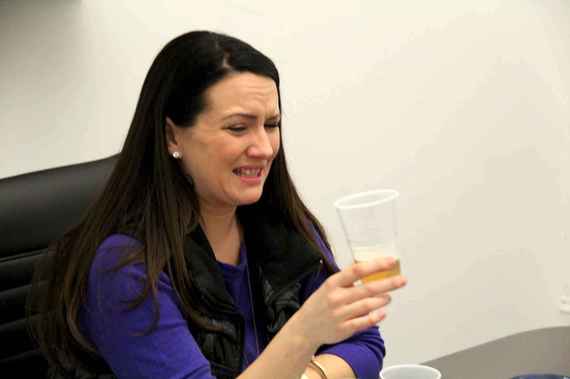 4. Crazy Stallion
Out of cup: "This smells like weed. I can smell it, almost like tropical fruit. [Takes sip] Oh, this tastes like when you leave an open beer on the windowsill, and you wake up still [slightly hazy!] and need a little help and take a sip. It just tastes like cheap fruity water."
Out of bottle ranking: 4
"Just no, f*ck no."
Find out what the best tasting 40 is according to the Cicerone, only on Thrillist.com!
More from Thrillist:
7 Things You're Doing Wrong in Your Home Bar
Follow Thrillist on Twitter: www.twitter.com/Thrillist