In 1930, Filippo Tommaso Marinetti declared an end to the ubiquitous food staple of pasta. For Marinetti and the cohort of futurists, pasta entailed an adherence to tradition and a blockage to the potential of the future. The subsequent 1932 publication of the Futurist Cook Book, detailed with meticulous precision banquets and dinners for a new generation of eaters and citizens. The futurists sought to renovate every aspect of life; transforming the quotidian towards the progression of the future, the cookbook sought to challenge the sacrosanctity of pasta within the everyday of Italian life. But where would we be now without pasta?
Mitch Orr is lauded as one of Australia's brightest young chefs -- Orr's recent creation takes the form of a six-course pasta degustation at Buzo Trattoria, located in Woollahra, Sydney.
A process of manipulating tradition and terroir, Orr's culinary expression draws inspiration from his professional training in Italian cuisine without being restricted by it. Returning home to Sydney, Australia after a year in New York, I was interested in investigating the creative process of a young chef whose style and flavors encompass a broad palate of food that Orr describes as tasty as fuck; pulling flavors from popular culture, Orr presents a progressive futurist vision for the food scene in Sydney.
Making Pasta with Mitch Orr from Tida Tippapart on Vimeo.

How long have you been cooking and when did you begin to think about the professionalization of your practice?
I began cooking while still in High School, working part time at a pub in the suburbs. I officially started an apprenticeship in 2001. It took me a couple of years to really click into gear and realize that to make a successful career out of cooking I needed to move myself into the city's top restaurants and make a lot of sacrifices in order for things to pay off in the long run. The results of 10 plus years of hard work have really come to fruition in the last two years. I've been lucky that what I'm most passionate about allows me to express myself in what I present to our clientele. Food has always been an art form, from the family table to that of a professional environment in the way in which it engages people, creates debate, varied opinions and passionate response.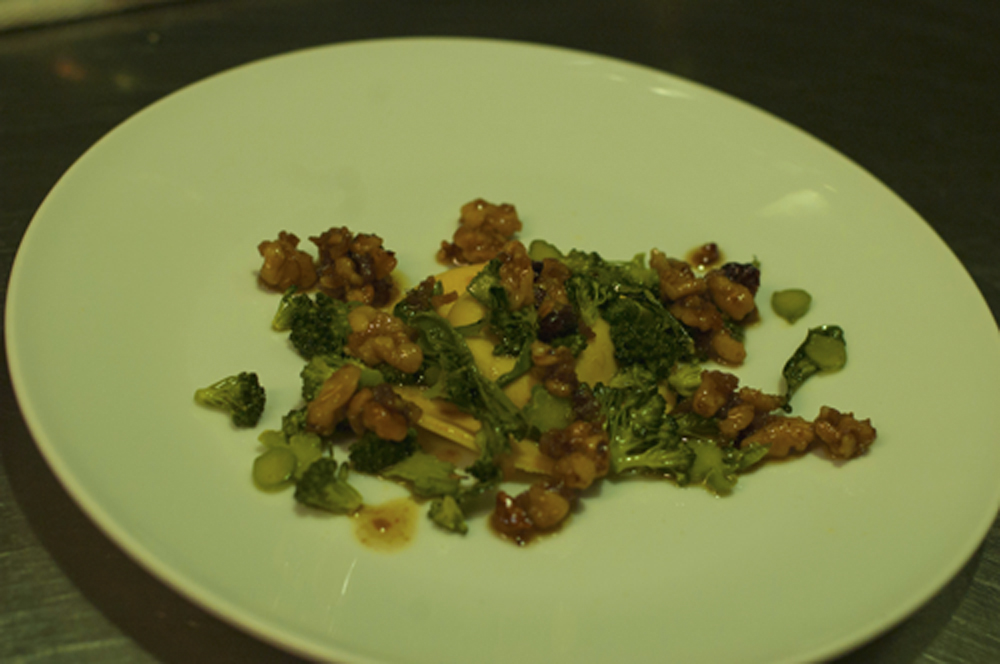 Tell me about your latest six-course pasta degustation.
Making pasta is my thing. It's what I take the most pride in and I have been lucky enough to gain a few props for this from friends and colleagues. The idea came about quite organically when two friends (Joel Amos, Duke's sommelier and a natural wine maker & Giorgio Di Mara, Gourmet travelers sommelier of the year) hit me up to come in and just eat pasta. I saw it as a good opportunity to play with some ideas, flavor combinations and textures and get some feedback from people whose palates and opinions I respect. I cooked seven courses (one being risotto) for the boys and instagrammed and tweeted pics of the courses. This got a pretty crazy response from my homies and over the next month I invited them to roll through and try it. As the word got out, we decided once a month or so we'd release it to the public as a one-off menu for the first 30 people to book.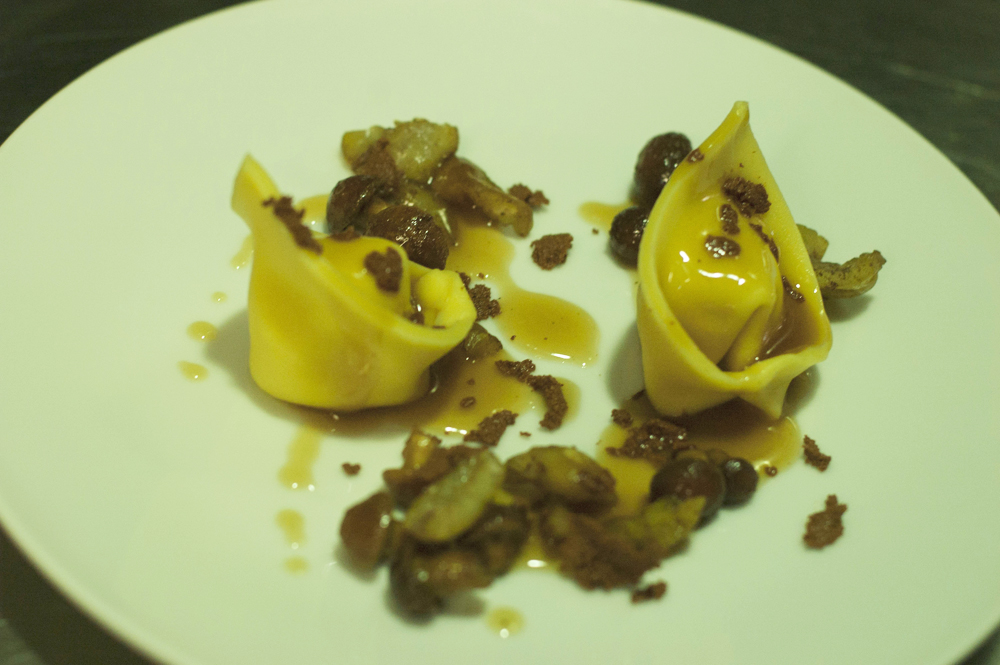 I think about the ebb and flow of the menu as a whole, building from light to rich, flowing from traditional to modern/obscure. Each course shows a different kind of pasta, different shape, texture and technique. I want the dishes to be comforting, thought provoking and even dividing. Showing that pasta isn't just your mum's spag bol, that it can be elevated to another level, strong, supple and beautiful.

How much as your style changed since your apprenticeship in Italy?
My style has evolved a lot over the years. It's a natural progression the more you learn and are exposed to. I take influence from all kinds of cuisines and techniques as well as the seasons.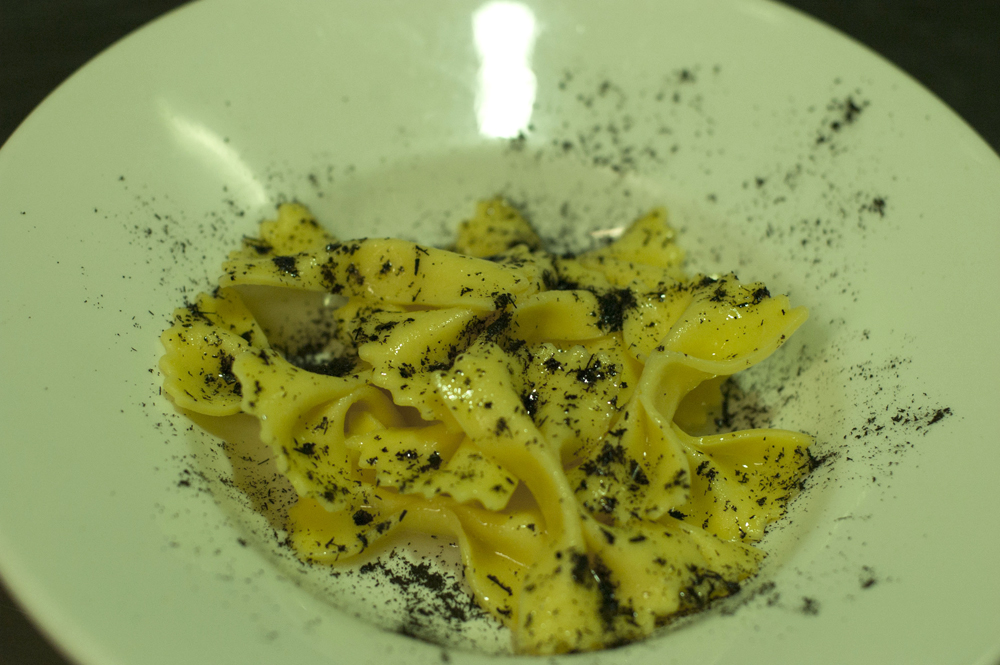 While most of my training is with Italian food, I've tried not to restrict myself. I've learned a hell of a lot at restaurants that aren't based in Italian cuisine, which I've then adapted to fit into the confines of cooking Italian. It may not be the way nonna would do something, but the feeling is there, which is what Italian food is really about.
Working at Osteria Francescana (in Modena, Italy) really opened my eyes to how stagnant a lot of Italian food is in Australia. Francescana is such a progressive, forward thinking restaurant, taking inspiration from tradition and terroir, but never being restricted by it. Massimo Bottura and his team work to push the cuisine forward and make it relevant in today's world, while still working to preserve old and important practices. It's a balance that I don't think many in Australia have achieved.
I try and work that thinking into what I do, showing my own terroir and personality. My style now reflects what I have learned and continue to learn and increasingly reflects who I am and how I like to eat.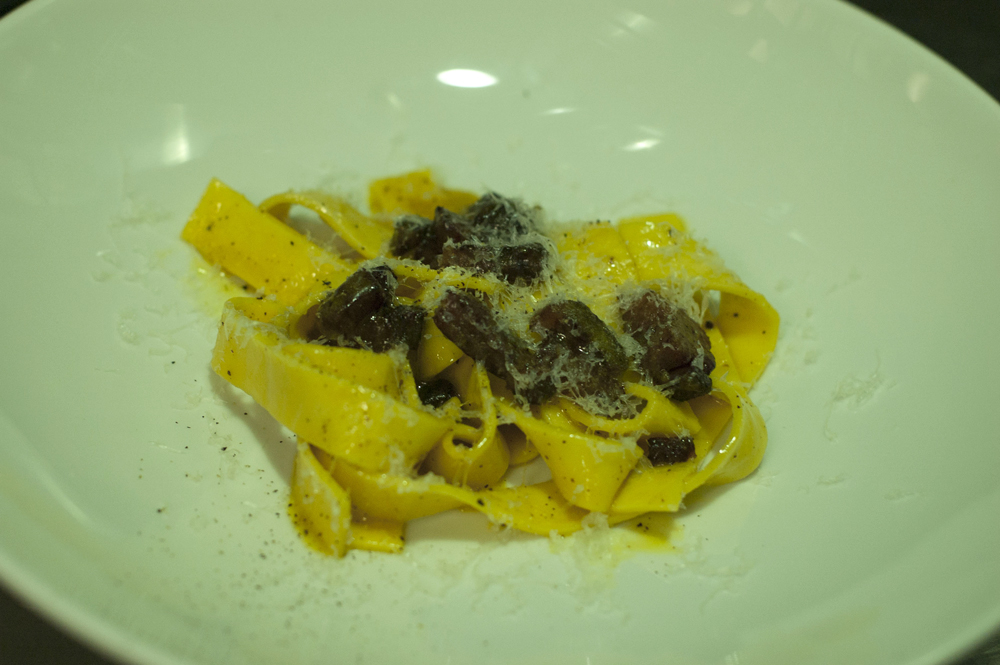 Where do you get inspiration for your creations?
I take inspiration from everywhere -- from my talented homies, ignorant rap music, all the way to KFC. Being of the fast food and internet generation shows in what I do. We have so much at our fingertips now, I can take inspiration from the world over and stay current as well as have access to masses of information on the way things have been done for generations.
I like to start with an ingredient or technique that I want to use or showcase and work outwards from that starting point. Thinking about compliments and contrasts, texture and temperature, style, tradition and progression. Enjoyment is a big thing when designing a dish. Often dishes that divide people are my favorite. I don't expect everyone to like everything I create. I'd rather they hate it then feel nothing for it.
It doesn't matter where you take inspiration from, as long as the end result is you and yours, not just a copy of what inspired you.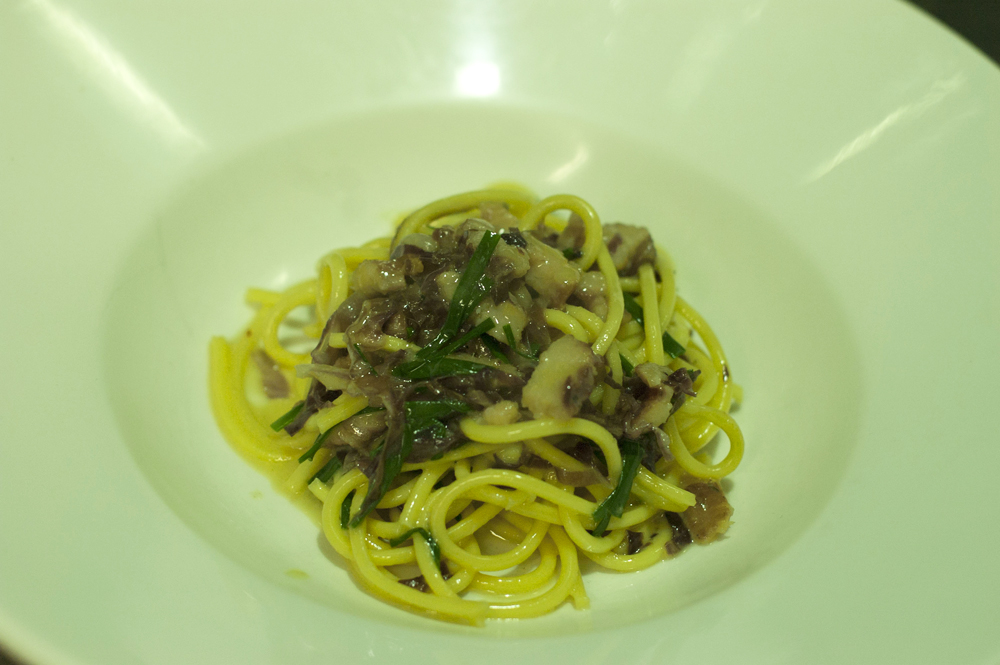 How do you see your work adding to the culinary and food culture in Sydney?
I hope my work adds some dimension to the food culture of Sydney. I hope it provides a fresh view and maybe one that is more relevant to my generation. My work is fun for me -- that fun should translate into the dining room. If I enjoy creating and cooking then the diner should enjoy the dissecting and eating.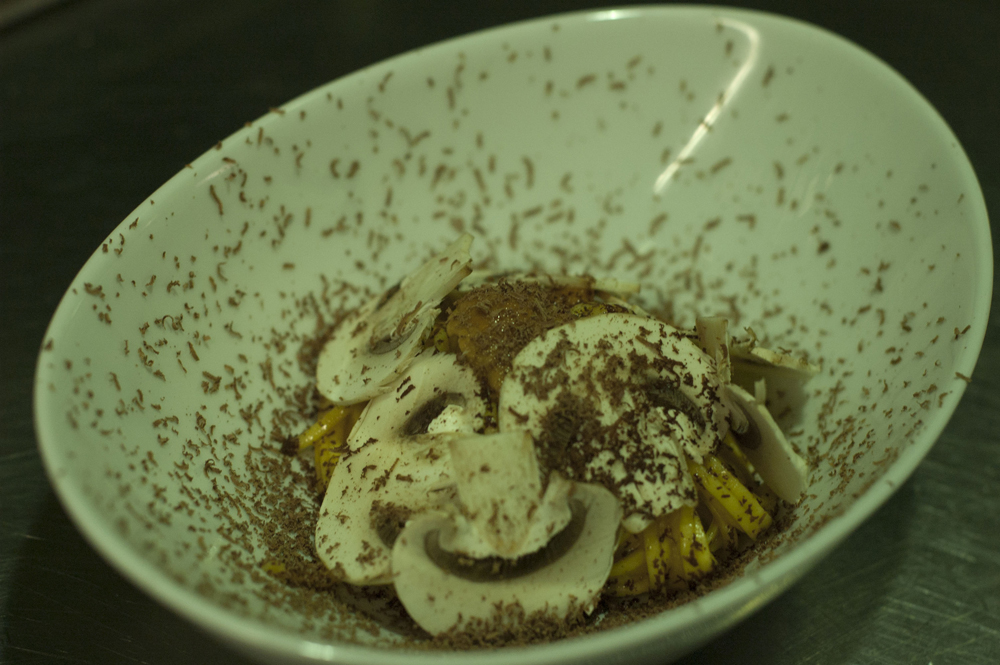 What is your ideal dining experience?
My ideal eating experience is one that's in the company of my people, a casual environment, loud and fun, relevant music, food that's tasty as fuck and interesting, served by people who care about and enjoy what they do, served at the pace that I would want to eat.

Describe your aesthetic style in three words
clean, organic, confident
Follow Mitch Orr;
Twitter @krillinontherun
Instagram @instakrill