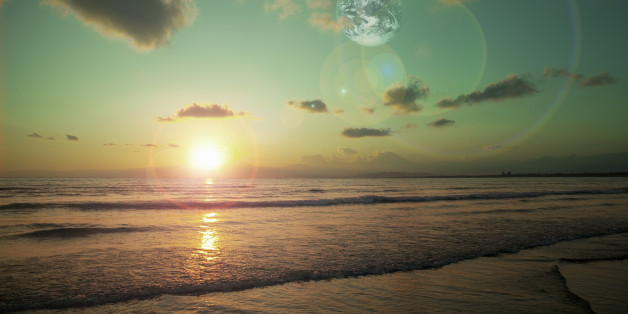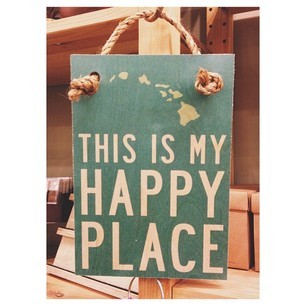 SoHa Inc. ©
Flying from Los Angeles to Hawaii for my 30th high school reunion at Punahou School was a great time to reflect on life since graduation and really internalize what success means to me today. Weeks before the reunion, I had been named one of 2014's Most Powerful & Influential Women in California by the National Diversity Council and voted one of the top 50 Sales and Marketing Influencers. It was wonderful to be recognized for the hard work I had been doing over the years, but what was even more amazing was the overwhelming congratulations I continue to receive from friends and family. In my 20s and 30s success for me was so tightly aligned to my work, the title I had and the money I was making that I didn't take time to really appreciate the true successes I had in my life.
So what was so different about success for me today? It was really crystallized for me when a friend I have known since I was 13 years old sent me a note of congratulations after one of my awards and said: "All of this and you're still the local girl sitting at the snack bar at the Outrigger Canoe Club and glad she is there. Good to be grounded!" And there it was, a simple note, a kind statement summed it all up. No matter what I was able to accomplish professionally, my "Happy Place" in Hawaii surrounded by a wonderful group of lifelong friends and the endless feeling of Aloha has remained the same -- and to me that is a very different kind of personal success. The core of who I was as a child and teenager and who I am as an adult hasn't drifted so far apart that I don't recognize myself any longer. Working to maintain the connection between our personal and professional lives and staying true to our moral compass should be an important part of everyone's success equation no matter how hard you are pushing your career.
I must admit, being born and raised in Hawaii was amazing. I was surrounded by such beauty that people from around the world would dream of experiencing. I think I first found my "Happy Place" when I was a teenager and it continues to be what I think of whenever I need an adult size attitude adjustment. It brings a sense of calm and familiarity which only a sunset from one of my favorite places in the world can deliver. Finding a place where your troubles get washed away or you can find stillness in an otherwise chaotic day is important and it makes those professional successes even more special. But if you are unable to physically be in your happy place, recreating that same feeling is possible, it just takes some work. Here is what I do -- I close my eyes and try to visualize it like I was sitting right there. I think of a song which immediately takes me home, in the background of that song I can hear the sound of the waves crashing on the sea wall, the smell of ocean and the sparkle of the sun shining on the beautiful water. While it isn't exactly the same, it puts a smile on my face which wasn't there just a few minutes before. Finding success in life can happen in many ways if you are open to the possibilities. And, if you haven't found your "Happy Place" yet, might I suggest a trip to Hawaii as a possible candidate, or at least take a minute to enjoy a wonderful sunset wherever you are in the world and put that busy chaotic day aside to enjoy your new definition of a successful day!
Where is your happy place?