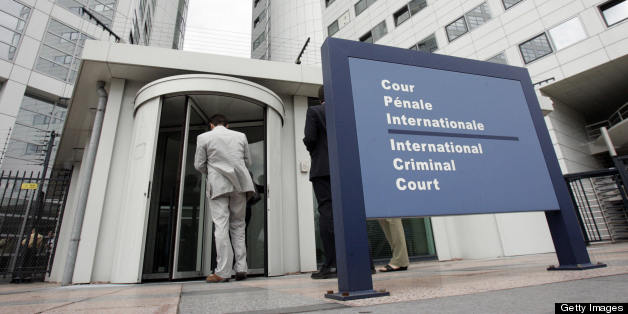 Very soon the International Criminal Court will celebrate its 11th anniversary. By now the Court has fully established itself and is increasingly busy. It is actively seized of eight situations and is also undertaking a number of preliminary examinations. It is a good time to take another look at the Rome Statute system and to focus on some aspects of it that need special focus.
One of them is complementarity, and how states are equipped to exercise their primary jurisdiction over atrocity crimes.
According to the Preamble of the Rome Statute, the primary responsibility for investigating and prosecuting the most serious crimes falls under national jurisdictions. The International Criminal Court (ICC), as a court of last resort, acts only if the State with the primary jurisdiction over the crimes proves to be unable or unwilling genuinely to carry out the investigation or prosecution. This is known as the complementarity principle.
Complementarity is an issue to which the Assembly of States Parties (ASP) has given special attention. At the 2010 Review Conference of the Rome Statute held in Uganda, the ICC States Parties recognized the need for States to assist each other in strengthening domestic capacity to ensure that investigations and prosecutions of serious crimes of international concern can take place at the national level. Since that time, we have been looking for avenues to work closer with the international development community, with individual countries and with civil society actors to assist states that ask for assistance in creating domestic capacity. We have also held several technical discussions between international justice practitioners and development actors.
Over years, four countries have approached the court with requests to start investigations of their situations due to the fact that all domestic avenues have failed or are non-existent. These countries are Central African Republic, Uganda, Democratic Republic of the Congo and most recently, Mali. While the Court stands ready (and was indeed created to address situations like the ones mentioned above), we need to make a collective push to have legal and judicial means in place in States Parties allowing investigation and prosecution of Rome Statute crimes. The failure of domestic systems, and thus activation of the ICC, has to be an absolute exception.
We have to make an extra effort to create a situation where all States Parties and even states outside the Rome Statute system have the domestic capacity to deal with the most heinous crimes under international law.
The international community places great importance on the rule of law and is committed to ensuring accountability for international crimes. The commitment to capacity building was affirmed in the declaration adopted by the High-level Meeting of the United Nations General Assembly on the Rule of Law at the National and International Levels which took place on 24 September 2012 in New York.
Ambassador Tiina Intelmann is the president of the Assembly of States Parties of the International Criminal Court (ICC).