Today, I turn 47. It has been a very different life than I ever imagined. The vision I had when I was 16 of what my life would be like included one family from one marriage, a big house and another summer home, and a promotion to CEO of a major company. I was conditioned to want what I was told everyone who was successful should have.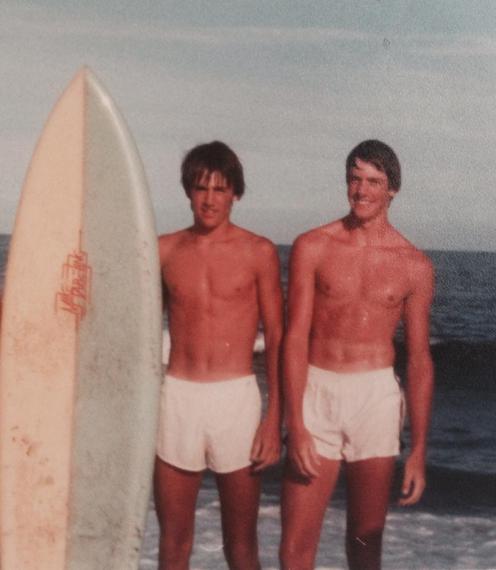 My reality today is very different from that of the 16-year-old's view of the world. I am now on my second marriage, am estranged from my oldest son from my first marriage, live in a modest apartment that we rent in the suburbs of New York, and I stopped climbing the corporate ladder years ago. While many people may look at my life so far as a "failure," the opposite is true. If anything, I've been fortunate to have a full life with invaluable lessons that make my 47th birthday filled with meaning and gratitude.

Life is a gift
A key lesson I have learned in my life so far is that each day we have is a gift. It was reinforced on Friday, when I had a conversation with Casie Shimansky, which was her sister's birthday. Her sister died 11 years ago at the age of 18 and no one still knows why she died. Casie shared something very profound with me as to why every year they celebrate her: "Every birthday we get to celebrate is seen as a gift to remember her spirit." We hear too many stories of people complaining about getting older. The way I see it is that for each day we get to spend with people who love us, we have the opportunity to make an impact on someone else's life.
My friend Judy Martin died suddenly last year and I'll never forget the last conversation I had with her. At the time, I didn't know it was the last time. We never know. We had such a great friendship that we shared ourselves with each other and did not leave anything unsaid. In retrospect, it was just enough for us to be in the moment and did not leave me with any regrets of what I wish I would have told her that evening. That was it. There were no more time as her life was cut short at 49.
While we grieve at the loss of someone special in our lives, we also need to make the time to celebrate every day we are alive and not take it for granted. We need to tell people how we feel and not leave it for someday that may never come around.

Purpose over possessions
As a kid, I always looked forward to gifts I would receive on my birthday. It ranged from toys to music, to electronics and more recently clothes. The older we get, the more possessions we accumulate. We keep perpetuating the need for more and more stuff. There is an abundance and we want to make sure we get a piece of it. I feel it every time I look in my closet and see clothes hanging neatly on hangers that I have not worn in over three years. Too often, we don't recognize what our enough is and feed our need of possessions as a measure of success
For me, it has become an easy decision when people ask what they can get me for my birthday. I don't need more stuff. I actually value experiences more than possessions. And what brings me most joy is friends making a donation to No Kid Hungry. I feel so strongly about it, I've actually quit social media until we reach a goal of $10,000, which can connect kids with 100,000 meals. In a country where 1 in 5 children are food insecure, I know my purpose. And nothing makes me happier than knowing I am helping others find their purpose.

Aged. Not Old
A fine wine isn't ready to be consumed when it's bottled. It's takes time to get to the perfect age to drink. Some of the finest steaks are dry aged. A tree provides little shade until it becomes difficult to count its rings. As the number of years increases, it's not about being old, it's about using our age as a lesson in life. Every situation we are in, or have been in, provides the foundation for future decision we will make. Failure comes from repeating the same mistake twice. As we age, our mistakes are greater, but avoiding failure is something in our control.

This birthday will be the most meaningful of my life. I've aged 47 years, but am feeling as youthful as ever. Just being here to share this message with you if gift enough, and if you do want to celebrate it with me, I encourage you to help me fulfill my purpose of making No Kid Hungry a reality.