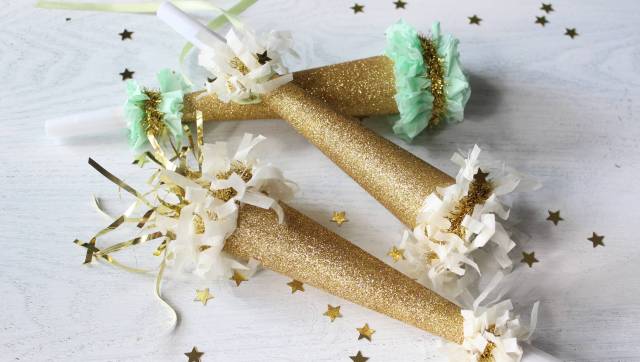 New Year's Eve is just around the corner and in LA you need a plan, otherwise you will end up staying home and singing Auld Lang Syne. No matter what your budget is, here are some New Year's Eve and Day suggestions that require a cab ride to and from, to keep things safe.
The Pub at Golden Road and Chloe's
Hoppy New Year. If bubbly and black ties aren't your thing, head over to the All-You-Can-Drink Golden Road Beer from 8 p.m. - 2 a.m. The main room will have a DJ, and the full pub menu. Starting at 10 p.m., late night happy hour kicks in, with $4 food items and specials.
Price Range: $35 - $50 per person.
Culina
Inside the Four Seasons Los Angeles, steps away from Justin Beiber and Selena Gomez's reconciliation location, is Culina LA. On New Year's Eve, the elegant establishment will be featuring two prix-fixe menus. The first seating is between 6 and 7 p.m. which includes a three-course dinner. Second seating begins at 8 p.m. includes a five-course dinner, champagne midnight toast and full access to Windows Lounge, which will feature live music and dancing.
Price Range: $85 - $139 per person.
The Queen Mary
The haunted ship has a few celebrations aboard. If you're hungry, you can have a classic, all-American meal at The Promenade Café or if you returned undesired presents for cash there's an elegant buffet supper in the Grand Ballroom. If you're feeling especially festive after dinner, can experience the life of royalty and style with the VIP Cabana Bottle Service Package which includes a private booth, bottle service, NYE party favors and full access to all of the ship's onboard entertainment.
Price range: $109 - $249 per person.
New Year's Day
Harry Morton's Pink Taco
If you still want to keep the party alive, the world famous location will be offering a Happy Hour that is sure to cure any hangover and then continue the buzz. From 3 p.m. to 7 p.m., guests can enjoy specials which includes: $3 beer, $5 margaritas, house cocktails, sangria and wine, and $7 appetizers such as nachos, quesadillas, sweet corn tamales and short rib taquitos, among others. This is the perfect location to browse your camera roll and online bank statement to piece the night together.
House Party
If you can't manage to leave the house, or hotel room, Svedka Vodka is offering a recipe ripe for New Year's day in bed called Ice Kaffe. After a night of tumultuous celebrating and heavy drinking, there's nothing better than a blend of vanilla vodka, coffee liqueur and café con Leche Ice in your favorite mug, glass or, maybe, left-over red cups.

Recipe:
1 1/2 parts Svedka Vodka
1/2 part SvedkaVanilla
1 part coffee liqueur
1/2 part cream
Café Con Leche Ice

Fill a rocks glass with Café Con Leche Ice. Add ingredients and stir gently.