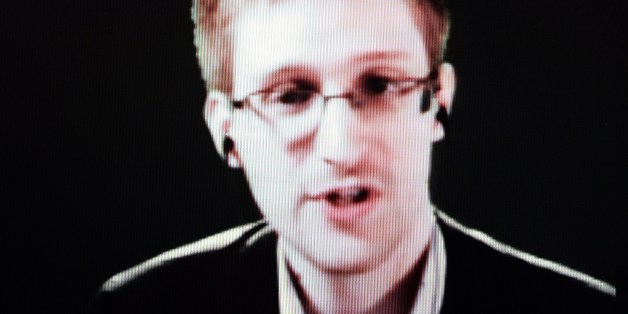 Imagine a grocery store clerk who steals a boatload of cash from the store's safe, goes into hiding by living with criminal gang members for "protection" and then "blows the whistle" about tainted vegetables in the store.
The allegedly rotten tomatoes in the produce department would not be the only rotten part of the story.
Such is the case with Edward Snowden. His recent interview with NBC put him back on the front pages. Regardless of what you think of Snowden and his disclosures, there is a another part of the Snowden story that deserves much more scrutiny than it has received.
Specifically, it has now been reported that the vast majority of information Snowden stole does not relate to the government surveillance program about which he "blew the whistle". Credible reports indicate Snowden took a vast amount of other military and security secrets. He claims to have given that additional information to journalists and "instructed" the journalists not to release the information unless the journalists first consult with the U.S. Government and also determine no one would be killed as the result of the release.
Why would a self-proclaimed "patriot" steal not just information needed to "blow the whistle" on a surveillance program -- but also steal a large trove of unrelated highly sensitive national security and military information?
This part of the Snowden story seems to get almost no attention. It should. Depending on the nature of this information, where it ends-up, and how it is used, it could have a profound impact on our nation's security. The rest of the Snowden story needs to be told.