On June 27th, 1980, before his MacArthur fellowship, his Pulitzer Prize and his Poet Laureate gig, Mark Strand visited my East Village studio for a portrait.
Mark looked at my prints of Willem deKooning, Milton Resnick, Joop Sanders, Lee Krasner and Larry Rivers hanging on the wall and said, "where do you show?" "Nowhere," I replied. "You should meet Cusie Pfeifer. Where's your phone?"
A year later my 40 portraits of "New York Artists of the 50's in the 80's" opened at Marcuse Pfeifer Gallery. The New York Times' chief art critic, Hilton Kramer, called them "historic". My career as a photographer had begun.
Mark and I stayed in touch over the next 34 years. Occasionally, he sat for a new portrait. We collaborated on Art of the Real. And, shared a glorious day, strolling from the American Academy in Rome to his favorite restaurant, Vecchia Roma.
I'm proud to credit Mark Strand with opening that first door for me. He was a brilliant, generous friend.
Timothy Greenfield-Sanders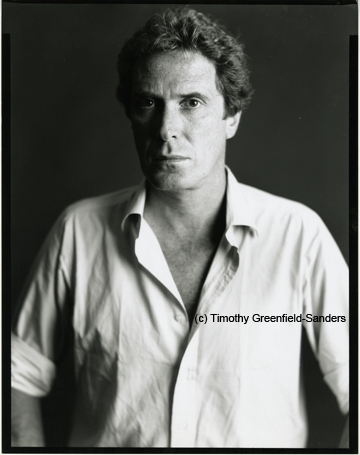 Portrait of Mark Strand, June 27, 1980
(c) Timothy Greenfield-Sanders, All Rights Reserved