American Masters: The Boomer List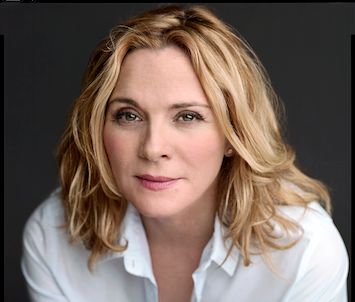 I never liked the term "baby boomer." Even though it referred to birthrate, it seemed to infantilize the remarkable achievements of my generation. Progressive movements like civil rights, women's liberation and LGBT equality, as well as environmental consciousness, exploration of outer and inner space, computers, the arts and literature... these are just a few major areas in which boomers made a difference. Boomers did 'think different.'
By the end of 2014 the last boomers turn 50 years old. It seemed like a perfect time to look back, celebrate, evaluate, find fault and heap praise. Not everything boomers did was great. Sometimes we had to fight and protest actions of the previous generation. Vietnam permeated our society from top to bottom. We reached out to Tim O'Brien (1946) for the film and he spoke poignantly about the war in Southeast Asia and at home.
Our formula was simple... or so we thought. Select one person born in each of the 19 boomer years. That's 1946-1964. Then, find a close balance of men and women and a diverse range of professions and ethnicities.
Not as easy as it sounds! There were so many amazing people in each year. Take 1950 for example. We selected the guy who invented the personal computer, Steve Wozniak. But, others born his year include Arianna Huffington, Bill Murray, Francis Collins, Stevie Wonder, Samuel Alito (ugh), Anna Deveare Smith, Jay Leno, Jane Pauley, and Mark Spitz. Ok, it wasn't "Sophie's Choice," but we struggled.
The Boomer List airs September 23, 2014 on PBS' American Masters. The film, a series of "talking portraits," is based on my photographic portrait style, come to life: a single light source, a simple grey backdrop and a direct to camera gaze. Our previous "list" films include The Black List, The Latino List and The Out List.
Everyone sat for an extensive interview and then posed for my antique large-format 8x10 view camera. The exhibition of my photo portraits opens on September 26, 2014 at the Newseum in Washington, D.C.
Here are a few portraits from The Boomer List project!
Timothy Greenfield-Sanders