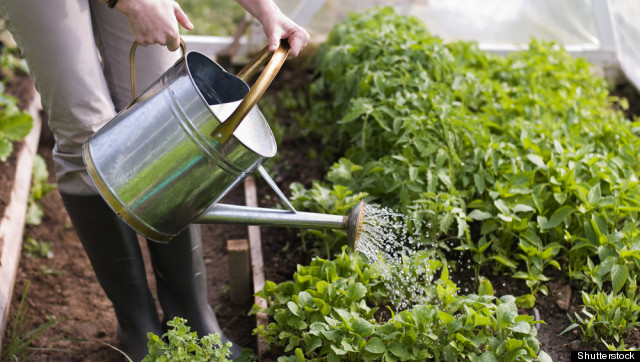 This year's election is being framed as a choice between two opposing visions of American society. One vision reflects an embrace of cooperation and shared sacrifice. The other, of individual initiative, personal responsibility, and self-reliance. Backed up by recent polls, these visions appear to represent a deepening and solidifying divide -- not only over conflicting views about the role of government, but over who we are as a people.

Of course, this divide isn't new. It runs through the whole of American history. It's supported by deep structural and material inequities that unfortunately have been inscribed in the social architecture of many of our institutions--including colleges and universities. It's expressed and strengthened through hyper-partisanship in our political life, and rigidly held ideological paradigms that are transferred through powerful intergenerational channels. And its toxic effects reach beyond the halls of Congress to our state and local governments, our neighborhoods and communities, and even our homes.
Are we doomed to a future of deep division and disagreement over our fundamental identity as a nation and a people? Is it our fate to be forced to make an either-or choice between two visions of who we are and what we stand for?
We think not.
The idea that we have to make an either-or choice between a commitment to shared-sacrifice or self-reliance, cooperation or individual initiative, is, quite simply, false. So too, is the view that America stands for just one of these visions. At our best, we've sought to link them, to weave them together. Rejecting the posturing of a campaign season, we firmly believe that most of us want some blend of both. We yearn to interweave personal responsibility and ambition with public contribution and work, to link our individual goals and aspirations to something larger than ourselves, to be part of a larger we beyond I and me.
Take the story of 26-year-old Danielle Preiss. Like many students, Danielle went to college to pursue her individual career goals. As an undergraduate at Colby College in Maine, she studied psychology and completed a study abroad program in Darjeeling, India. After she graduated and with the assistance of a Fulbright grant, she went to Nepal where she conducted research, learned Nepali language, and became interested in agriculture. When she returned to her home community of Rochester, New York, she was amazed and delighted to recognize newly arrived Bhutanese-Nepali refugees.
With non-profit Foodlink, she and her new neighbors started a community garden. "We can grow potatoes, spinach, and other vegetables from our own hand now," said Renuka Gurung. "We're also getting protein and vitamins -- I feel that's really important. In Bhutan we farmed and we got this opportunity to do it here. It feels really good."
The garden, sited over the old subway bed in once prosperous Rochester, is now a meeting place for the Nepali community to interact with their American neighbors who are attracted by the vegetables and beautiful flowers. For the older Nepalese, who speak very little English, it provides a way to pass on to their grandchildren, who are growing up speaking English, their expertise. For their children, many of whom were born in refugee camps and thus for the most part disconnected from their agrarian heritage, it is likewise important. The gardeners even hope one day to generate some extra income from their crops.
Danielle is now back in school pursuing a dual master's degree at the State University of New York College of Environmental Science and Forestry and Syracuse University, and her thesis will examine the social and psychological impacts of community gardening on the refugee gardeners. "I do think that this work could lead to a really interesting and enriching career," says Preiss. "Because it pulls from so many different areas and disciplines, there's a lot of opportunity for work like this to continue and grow."
Through her public work, Danielle found a way to link her own fate and future with others'. Her story helps us imagine ways we might interweave self-reliance and cooperation in everyday life, in everyday places. The recognition and acceptance of both an I and a we in Danielle's life led her to see a couple of important truths: Our individual and collective fates, across many lines of difference, are linked. And through our individual and collective work, we can make those links stronger -- more satisfying and dynamic, more positive and equitable.
Danielle is not alone. Many students across the country from a variety of backgrounds are finding new opportunities and ways to interweave their personal career and public-good ambitions; they are passionate about linking university knowledge and resources with community knowledge and resources to enhance learning and build vital communities.
This work is central to Imagining America: Artists and Scholars in Public Life (IA), a national consortium of nearly 100 colleges and universities. IA pays special attention to the often overlooked but significant contributions of the public humanities, arts, and design fields. Its participants and member institutions and organizations are creating spaces within the academy and society where hearts and spirits connect with minds for generating impactful, deeply engaged knowledge-making and healing. They're striving to build an architecture of "full participation" in their institutions and communities that affirms and strengthens the interrelationships between diversity, community engagement, and student success.
IA is part of a growing public engagement movement that views higher education as a public good. At IA's host institution, Syracuse University, the goal is to pursue "education for the world, in the world" through what Chancellor Nancy Cantor calls "Scholarship in Action."
This week, more than four hundred faculty, students, senior administrators, non-profit leaders, artists, scholars, and designers will gather in New York City at IA's 13th annual conference. Co-hosted by the Caribbean Cultural Center African Diaspora Institute, Columbia University, New York University, and The New School, the theme for this year's conference is "Linked Fates and Futures: Communities and Campuses as Equitable Partners?"
The question in the conference theme isn't whether the fates and futures of communities and campuses are linked. It's whether they're equitable. Making them so will take hard work and effort from people who, like Danielle Preiss, embrace an ethic and a vision that interweaves personal responsibility and ambition with public contribution and work. Join the virtual exchange during the Imagining America conference, October 5-7, by using the Twitter hashtag #ImagA12.