Perilous peace is disrupted between two notorious West Philadelphia neighborhoods once a multi-person homicide on the Hill leaves June Taylor played by Cory Hardrict as the number one suspect. Hardrict, Keke Palmer, and Eric D. Hill Jr. star as the Taylor siblings in Jamal Hill's new film Brotherly Love.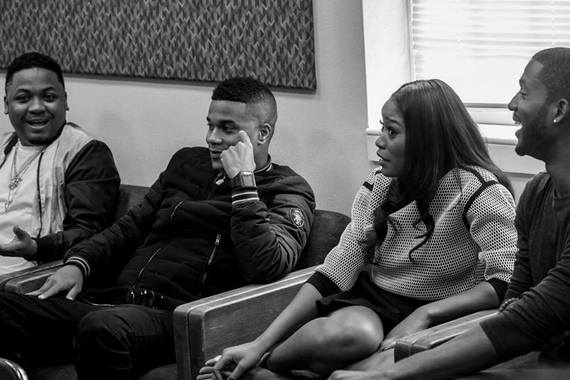 Photo courtesy of @BrotherlyLove15
On Monday, cast members Hardrict, Palmer, Hill and Julito McCullum visited Morehouse College and the Atlanta University Center to promote the upcoming movie. While there, I interviewed them on the production, the city of Philadelphia, and a major theme of the film: ambition.
The film is set to release to theaters on Friday, April 24th. Watch the official trailer for Brotherly Love here.