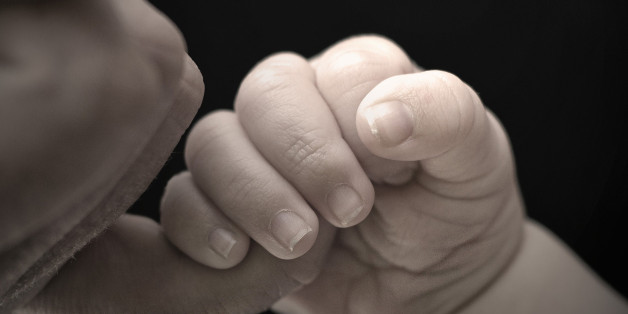 She's warm, loving and supportive. With her help, you feel like you can tackle the world. You can be anybody you want to be because she is behind you. She gives you confidence and a kick in the butt when you need it. As long as she's alive, you have a place to go home when the world gets a little tough. She's mother. There's no one on earth who cares for you like she does. No one.
I lost my mother during my junior year of college. Though it was many years ago, it seems like yesterday. I still hear her voice in my head with advice on everything from guys to money. My mom encouraged me to be everything I could be. I think to her my brother and I represented the hopes and dreams she had for herself that she stopped short to raise a family. When we found out my mom had cancer, we were hopeful. The doctors, however, were not. They told us my mom's cancer was advanced and she would likely succumb to the disease. I had never seen her sick, not even with a cold. My mom was a like superwoman, so I didn't think for a second she would pass away. Doctors started treatment, and Mom became weak and frail. Suddenly, I was faced with the reality of loosing that person who had always been there.
The day soon came when she was in hospice and could no longer speak. All of this was a nightmare and I couldn't wake up. I was in a daze, often not able to remember simple things I had to do, like registering for the next semesters classes. My mom passed away a few months after starting chemotherapy.
At her funeral, I barely remember the people, but I remember sitting in the front row as I stared at her casket thinking, What am I going to do? Literally, what were my brother and I going to do without her?
Who are we going to look for in the crowd at graduations? Who is going to help us plan our weddings? Who is going to look out for us?
Mourners shook our hands at the repass and told us life would go on and told us how sorry they were for our loss. They had no idea. The loss is something you can't explain to anyone who hasn't experienced it. I say it's like loosing a limb, you always miss it, you have to learn to live without it. Every single day is an adjustment. Not just mother's day, because I think of her every day.
As years have gone by, I have met others who also lost their mom who can relate. So what can we do on Mother's Day? Instead of the morbid visit to a grave site, I try to honor my mom by remembering the lessons she taught me. By being the person she always knew I could be. By appreciating the little things in life that she wasn't able to experience.
People have said it gets easier with time. It doesn't, you just learn to make the adjustments. It's not to say you can't have a good life because you can. There will always be that missing element and a it's a huge one. I don't deny it. If you've lost your mom and youre reading this; you are not alone. If you have your mom on this mothers day; hug her tight. She won't always be here.