It's truly remarkable that the hit show that almost never was celebrates its 50th anniversary. Exactly five decades ago this week, the legendary Funny Girl made its unforgettable debut on Broadway, starring the iconic Barbra Streisand.
All the numerous accolades and a wide array of hit songs later, it seems that the blockbuster film based on the show and the signature tunes from the musical still remain as timeless as ever. Generations of aspiring artists and musicians have been influenced by the acclaimed duo, Jule Styne and Bob Merrill's renowned original score. Not to mention Ms. Streisand, who has moved and inspired an army of young girls with a dream.
Like many Funny Girl aficionados, I will never forget the first time my dad brought me an imported VHS of the movie that would (without an ounce of exaggeration) change the course of my young life as a nine-year-old Georgian girl growing up in the shaky, post-Soviet Moscow of the early 1990s.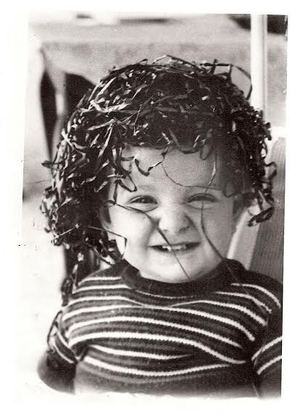 The Iron Curtain was, as of recently, the thing of the past, and foreign films and music, though still somewhat scarce, were slowly becoming more easily attainable. That is, as long as you had the right contacts on the black market of all things entertainment-related -- Gorbushka, the park of all "music-loving pirates" located on the outskirts of Moscow. Which is precisely where my dad, a prominent architect and an avid jazz collector, got his hands on a rare VHS (dubbed into Russian, mind you) copy of William Wyler's Hollywood masterpiece.
From the opening scene -- the iconic "Hello Gorgeous!" -- all the way through to the famous roller-skating sequence, the breathtaking rendition of "People," the grand finale performance of "My Man," and every little bit of magic in-between, I knew that over those past two hours, I had experienced a certain, je-ne-sais-quoi, "lightbulb" moment that would impact my life in more ways than one. If nothing else, at that precise moment, I knew in my heart that I wanted to be a singer. A serious singer.
The following day, over breakfast, I made an announcement to my parents -- I was going to cut my long, curly locks and get a 60s cut, "a la Barbra." I wanted everything just like her -- yes, even her long, impeccably manicured nails. Counting every single kopeck from the piggybank, I went to a nearby beauty kiosk and bought my dream stick-on nails. Little did I know that my childish obsession would develop into a lifelong admiration of La Streisand.
With a new haircut, long, dark pink nails and a real microphone (though unplugged) clutched in my hand, I sat on my kitchen stool facing the tall bathroom mirror and belted out one number after another from Funny Girl.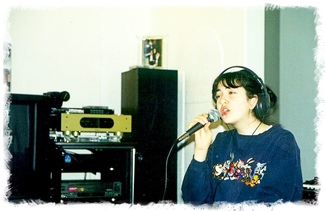 Some nights, I even found the courage to take my one-woman show outside for public consumption. Overlooking Moscow's Leningradsky Prospekt from our fifth-floor balcony, I sang my heart out until one of our impatient neighbors complained about the noise. "I am trying to watch the Dynamo vs. Zenith live match on TV; can you take your cabaret show indoors?" demanded Anatoly Ivanovich, a retired Soviet Army General with a big belly and a constant bottle of beer in his hand. "Stalin must be turning in his grave," I overheard my mother say. Joking aside, my parents worried that one of the former communists (many of whom happened to be our neighbors) might report my behavior as disturbing and insulting to our socialist ideals.
But eventually, the neighborhood became accustomed to my impromptu performances. Some would even open their windows to hear American music sung a cappella by the kid from apartment #35. I was relentless until I got my first applause.
Twenty years later, I'm both deeply humbled and immensely proud to say that the little nine-year-old kid from Moscow is now pursuing the dream of her own musical in New York with a team of Broadway veterans that I've been blessed to encounter over the years. Who knows what the future will bring, but I do know, now more than ever before, that had it not been for Funny Girl and my childhood idol, the incomparable "Funny Girl" herself -- Ms. Barbra, I wouldn't have found myself on this path with all of its unpredictable yet exciting twists and turns. The making of a musical is a journey and a dream I never imagined would manifest itself into that same little girl's reality.
And so, together with the millions of fans worldwide, I celebrate this golden milestone, not only as the young woman I am today, but above all, as that same Georgian girl from Russia sitting in her tiny Moscow apartment, clutching the unplugged mic in her little hand, with a big dream in her heart. Thank you, Barbra, and thank you Funny Girl, for touching yet another heart and inspiring a dream that I can now call my own.