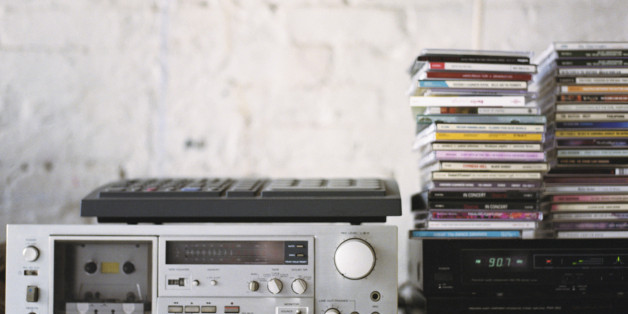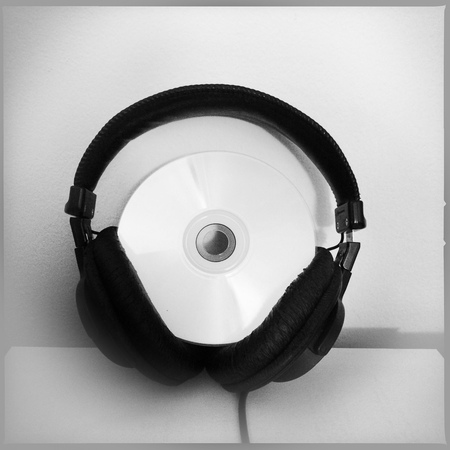 Thursday, December 12, 1996

Dad just called and said he's already on his way home from work. I really hope we can go to The Purple Legion and buy a new CD today... Maybe Bryan Adams, or Barbra's new soundtrack for The Mirror Has Two Faces. I hope they already have a copy of their duet from the movie!!!
Above is an excerpt from a diary entry I made almost two decades ago as a kid growing up in Moscow and so passionate about music -- especially what once used to be classified back home as the "forbidden fruit." For my dad's generation, the ultimate dream was the good old vinyl, an imported LP of one of the American classics. However, for my generation that had already outgrown cassettes, a great record was always associated with a digital CD.
As a millennial, I lament the fact that I honestly cannot remember the last time I actually purchased a physical, tangible medium that once meant so much more to me than a pair of fashionable pumps or a trendy dress ever could.
Whatever happened to the 12-year-old girl that could hardly wait for her dad to get home from work so he would drive her to the outskirts of Moscow to her favorite music store, The Purple Legion? As a working musician, I must admit that after several attempts in the early 2000s, I stopped downloading music for free. Too much hassle, rarely great quality and quite frankly, let's not forget it's also somewhat hypocritical for an ASCAP member to steal from fellow colleagues, isn't it? (Not trying to preach here, but let's be fair and realistic.)
Although out of convenience I tend to do so more often than not, buying songs on iTunes never truly appealed to me from day one. Why? It could well be a purely psychological phenomenon, but in some twisted way, "downloading" an mp3 never gave me the complete satisfaction and the sheer thrill I used to derive from buying a shrink-wrapped CD... Something I could clutch in my hands, study the artwork and songwriting/production credits inside out, plop the disc into the tray and listen to it over and over -- until I became obsessed with yet another record, and off in a familiar circle I swirled round and round for days, weeks and months on end.
Just over a week ago, Capitol/UMe released the Gold-certified, newly remastered 50th Anniversary edition of the Original Broadway Cast Recording of Funny Girl. As a die-hard, evergreen Barbra fan (well, some things never change), my first instinct was to download the entire album for $5.99 on iTunes. The average price of a pumpkin spice latte at Starbucks, plus minus a buck, right?
As I was about to click buy, it suddenly hit me. How would that 12-year-old kid, still alive and kicking inside me, feel about this? Wouldn't she want a tangible copy, not just a CD but the entire box-set she could passionately dissect every evening after school? The 48-page book featuring photos from the original production, beautifully crafted liner notes, detailed credits of who sang what, who produced and recorded what, where, when.... All those itsy-bitsy details that this teenage girl would've killed for back in the mid-90s.
At severe risk of overpaying for the entire set (a shameless rip-off at first glance, I agree), I still couldn't justify devaluing the one-of-a-kind experience of owning something that meant so much to me as a child (and clearly still does to this very day) perhaps out of sheer sense of nostalgia. Could I really trivialize the moment by clicking a button and pretending I'm buying yet another cup of coffee in bustling New York? I couldn't and wouldn't give in to the momentary temptation. Overly dramatic? Perhaps. But hey, we all have to live with our own quirks, don't we?
Call me crazy, overly nostalgic or just plain stupid for willingly spending almost 20 times the price of the iTunes version. But lo and behold, this was precisely what I did. And how do I feel now, $115 dollars poorer? Great. If nothing else, I owed it to the little girl scribbling in her diary in a small Moscow apartment, daydreaming of buying a brand new CD released by her idol.
If only for that simple but wonderful moment when the box-set arrived on my doorstep several days later, I realize there are certain things the digital world still cannot (and perhaps never will be able to) offer us: owning and savoring the moment, not just the music.
P.S. Dear New Silent Generation of the 2000s: I hope someday you'll understand... No matter how we spin it, the future of digital is more than likely tangible.