Whether you are a professional athlete or a weekend warrior, the intrinsic benefits of sports participation are undeniable. In addition to the numerous health benefits, sport teaches us how to set goals, develop new skills, learn how to work as a team, accept wins and losses gracefully -- and the list goes on. The value of sports participation is even more paramount in Special Olympics where individuals' lives are not only enhanced but truly transformed due to involvement. I have witnessed this change first hand both in my role as Chairman & CEO of the 2014 Special Olympics USA Games, the largest national celebration of the Special Olympics movement, but on an even more personal note as the parent of a Special Olympics athlete.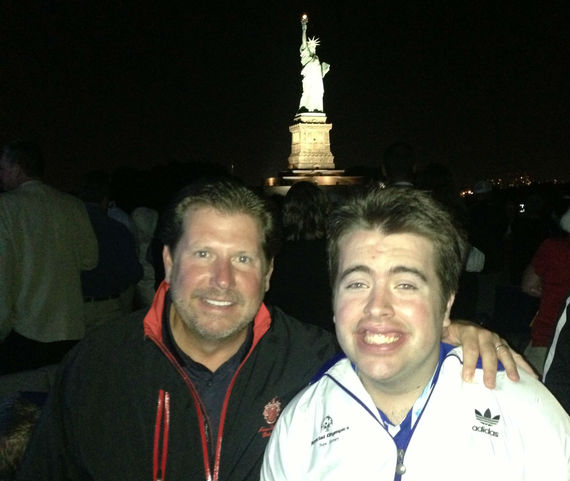 My 24-year-old son Sean is one of 3,500 athletes participating in the 2014 USA Games this week in New Jersey and will compete in the sport of bocce as part of Team New Jersey. He, along with his fellow athletes, have been training for months to compete at the highest levels and demonstrate to the world all that they can accomplish when provided the opportunity. For many of the athletes, it has been a long road to get to this moment and one that both they and their supporters should be proud of and cherish.
As a parent of a child with an intellectual disability, I have seen so many of my peers go down a road of despair and disappointment as they contemplate what the future may hold for their child. Special Olympics allowed me to choose a different path filled with hope and potential. Prior to Special Olympics, Sean was a child who was shy, would not make eye contact, engage in dialogue and had low self-esteem. He now walks around like he is the Mayor, shaking hands, seeking out conversations and eager to try new experiences. Sean has made a host of friends through Special Olympics that extend beyond the playing field; he works at a restaurant and has become a productive member of the community. His accomplishments are a far cry from those who speculated he may never walk, talk or "fit in" to mainstream society.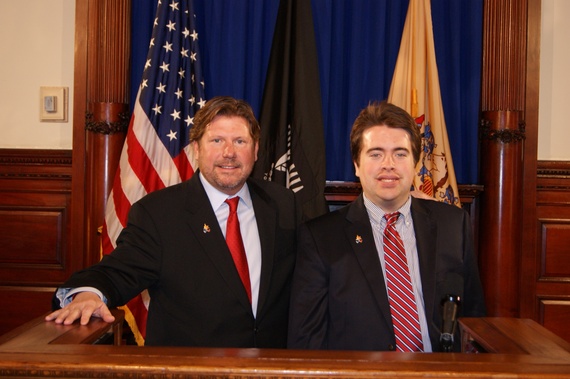 As a culture, we are so cognizant of developmental milestones and how these may be used as benchmarks for future success. At the 2014 USA Games, in addition to the stellar sports competition that will take place in 16 sports across the span of the week, we will also host the first-ever Young Athletes Festival Presented by Toys"R"Us to introduce children ages 2 to 7, and their families, to what a child CAN do at whatever developmental stage. The Young Athletes Festival allows us to alleviate a family's trepidation and replace it with optimism. Although it may seem daunting at first, I know there is a day when you look at your child and you don't see the disability anymore; you only see their abilities and what they CAN accomplish. The 2014 USA Games is a celebration of these accomplishments for the athletes and the families and the opportunity for the nation to see all that these remarkable individuals can achieve. After four years of planning and partnering with some outstanding companies who have allowed us to maximize the reach of the 2014 USA Games, we are excited to reveal America's Champions to the world and the importance of celebrating our individual paths. We invite the nation to New Jersey to witness the triumphs and passion of our athletes, follow their progress on our website and experience the excitement as FOX Sports 1 features the greatest moments from the 2014 USA Games, June 30 at 7:00 PM.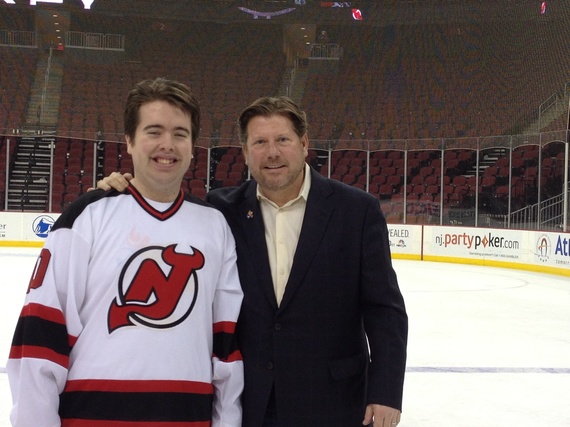 Special Olympics changes lives, not only for the athletes who participate, but it also changes the lives of those around them. By building up their self-confidence and allowing all individuals to be the best they can be, we are creating an environment of welcome and acceptance to treat each other as equals and celebrate our differences. The legacy of the 2014 USA Games is that we introduce even more people to the Special Olympics movement and that the messages of acceptance, friendship and excellence developed on the playing fields in New Jersey extend far beyond the Garden State.
This post is part of a series produced by The Huffington Post and the Special Olympics in conjunction with the 2014 Special Olympics USA Games, hosted in New Jersey from June 14 to 21. Visit here to learn more about the Special Olympics. Read all posts in the series here.