It's no secret that you are influenced by those around you. Naturally, those who raise you have the earliest impact on how you view the world and set expectations on how you should live your life. I happen to be incredibly fortunate in this regard.
My father, a British prisoner of war at the notorious Colditz Castle, Germany during World War II, was an inveterate escape artist, making 19 attempts before his release. On one occasion, he climbed to the top of the castle and replaced the swastika with the Union Jack. Some excitable German soldiers thought that the British had somehow taken over the castle and opened fire. Others, believing that they were under attack, retaliated. My dad, I like to imagine, ducked under a window and chuckled. His sense of mischief may have belied the seriousness of his situation, but his wartime stories showed how it is you who must control fate, not the other way around.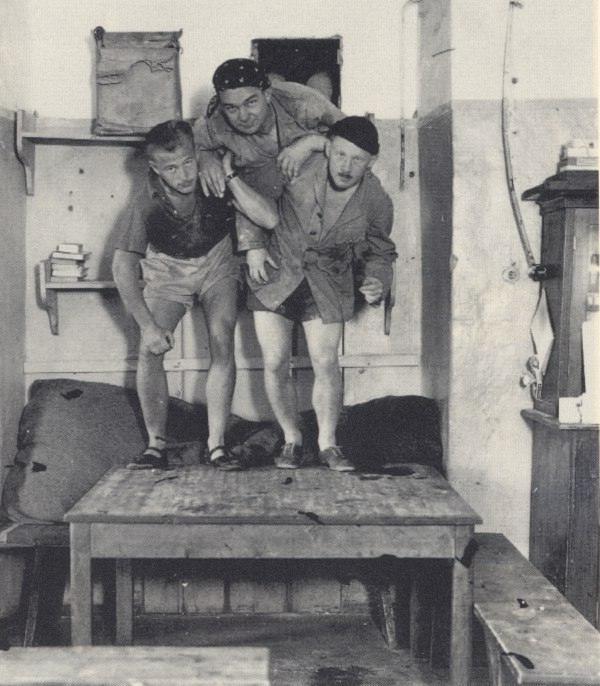 My mother, 25 years my dad's junior, spent five years as a nun with the Sisters of St Joseph of Orange, Orange County, CA -- arguably the worst place in the world to swear a vow of celibacy. On deciding that life as a nun was not for her, she headed to the United Kingdom on a cycling trip. One day, with darkness finding her short of her intended campsite, she rode down my dad's driveway and asked if she could camp in one of his fields. Forty-five minutes later, while strolling through the rose garden, he asked her to marry him. She said yes and never returned home. That I did not hear this story until I was 18 perhaps underlines the degree to which, in our family, normalcy was eschewed in favor of originality. Given that my mother is currently working her way towards her Private Pilot's License, I don't think much has changed in the ensuing years.
When my own military career was cut short and I was staring at an uncertain future, my parents' counsel helped me walk away from the temptation of a safe job in the city in order to find my true path as a social entrepreneur. I was still learning to trust my instincts and their influence was critical. The potency of this blessing, their unequivocal backing, only became apparent to me years afterward.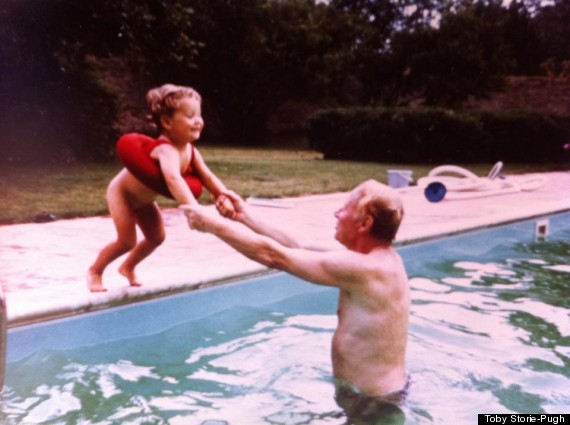 The choice to walk the road less traveled is never an easy one to make; but the fear and uncertainty that come with that decision are far easier when we have strong role models and the support of friends and family. I've seen friends struggle to carve out unconventional careers for themselves as their families continually questioned their decisions.
You cannot choose your family. You can, however, surround yourself with, and seek advice from, those whose lives inspire you. When the margins between success and failure are so fine, the power of mentorship and the value of witnessing first hand what it takes to succeed, cannot be underestimated. I've found a tight network of social entrepreneurs in New York City willing to share their stories and their lessons with me -- and anyone else who shows an interest. Any dilemma is easier to face when you have someone coaching you through it.
United Purpose is one of the outstanding communities emerging in New York. It is a young organization, still seeking its permanent home. What makes United Purpose stand out is its emphasis on the core values it believes should be at the heart of any entrepreneurial mission: generosity, humility, honesty and passion. This focus, along with the careful curation of its members, has created a perhaps uniquely trusting community. An entrepreneur is by nature a positive creature. However, in terms of setting expectations, it is as important to know what lows one should anticipate as it is to see examples of shining success. United Purpose has created an environment where you can drop your guard, safe in the knowledge that those around you will not jump to swift judgement of admitted setbacks or failures.
I will always rely on the lessons and examples that my parents taught me. They are a constant inspiration to me. It is reassuring, however, to know that so many others are there around me to continue shaping my expectations. Onwards and upwards.