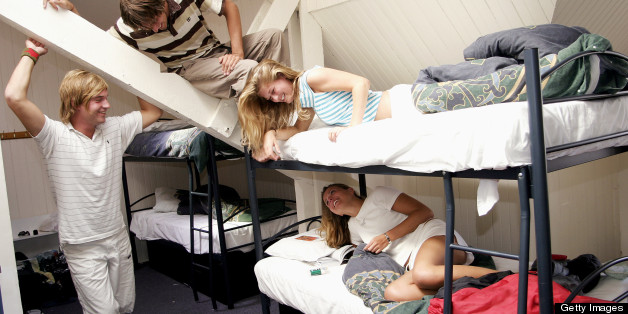 Finding an off-campus house at college is a very difficult and tedious task. Sifting through listings' sites gets very tiresome and takes up a lot of time. Furthermore the best houses are never posted on these sites because landlords have no incentive or added benefit to do so. This is what makes Symplivety different than all other sites. We give landlords an additive benefit to post their high-demand properties on our site by offering them a competitive platform with an easy-to-use design.
Symplivety is an innovative simple way to find off-campus housing. In the simplest terms you can think of it like an eBay for off-campus college housing with more flexibility and an easier-to-use interface. No longer will the best houses on campus be passed down between Greek organizations, athletic teams or friends. The off-campus housing process will now be about the offers that students make and the tenants landlords feel comfortable with.
Symplivety started with a beta test site called Zilify and can be found at www.zilify.com. The design and user tools are rudimentary, but capturing 1,500 users (30 percent of the target market), it showed that the product was something that students and landlords both really wanted. The site features student and landlord profile pages, a listings page, a unique campus page and a general home page. Furthermore it provides transparency to a marketplace and a competitive platform that was previously missing.
Our goal is to expand our website to eight different college campuses by August. For more information about our expansion or public relations, please email us at symplivety@gmail.com or go to our landing page at www.symplivety.com.