I woke up at 4 a.m. to go the Jimmy Buffett concert at the Today show on 8/15 hoping it would be like this...
With cheeseburgers in paradise floating every which way
I had spent dark ages hating Jimmy Buffett but I wanted to be proven wrong/believe in the parrotheads.
And despite not being able to find a single margarita flask in margaritaville...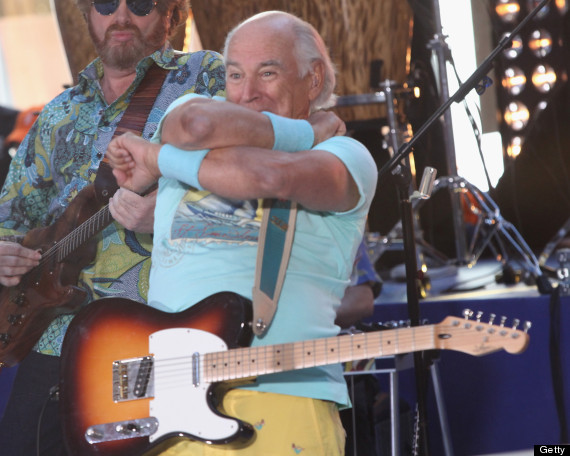 EVEN THOUGH JIMMY BUFFETT'S FIRST WORDS WERE "HOW ABOUT A MARGARITA FOR BREAKFAST."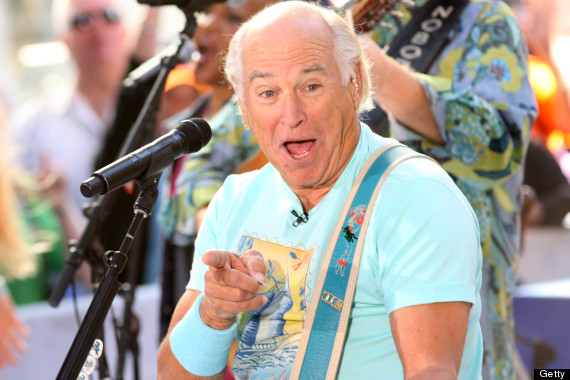 IT WAS STILL
A SUMMER
PARADISE
TO REMEMBER
HERE ARE THE AWESOME THINGS THAT HAPPENED AT #BuffettTODAY
@todayshow A bad day cannot be had if you're watching Jimmy Buffett #buffetttoday *salt*salt*salt

-- Jillo (@J2thaJillo) August 15, 2013
Jimmy Buffett played this new song that really should have been a late-contender for Song of the Summer.
Introducing "Too Drunk To Karaoke"
At one point he said Prince's new Twitter is "inspiring."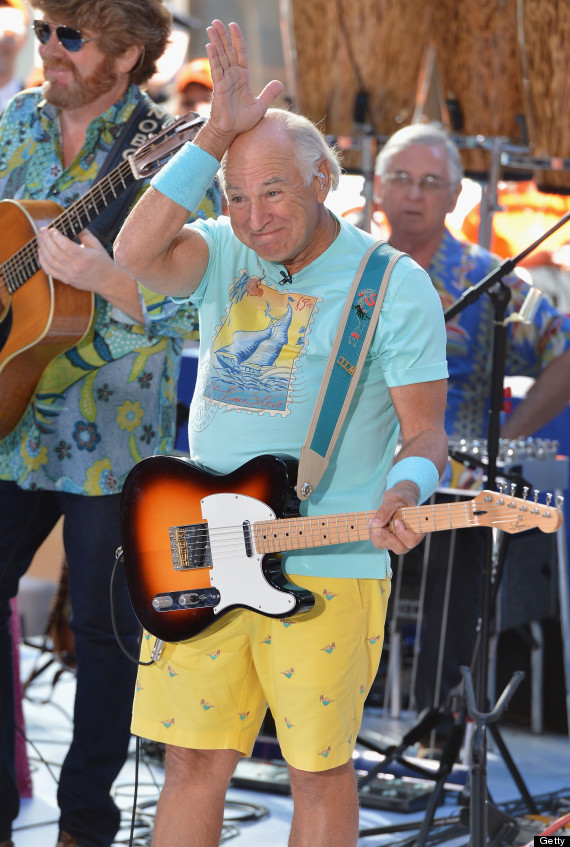 This fan was the Ultimate Parrothead and was attending her 72nd Jimmy Buffett concert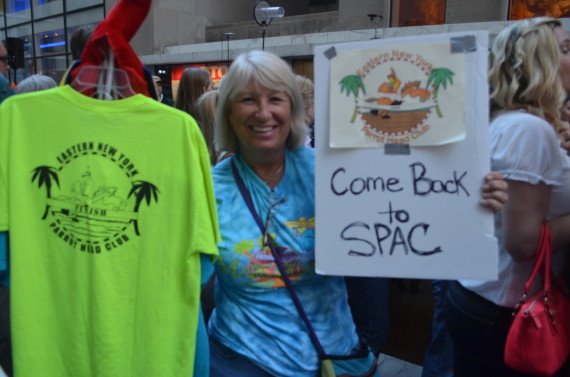 Makes sense when you check out Buffett's legs. DEM LEGS!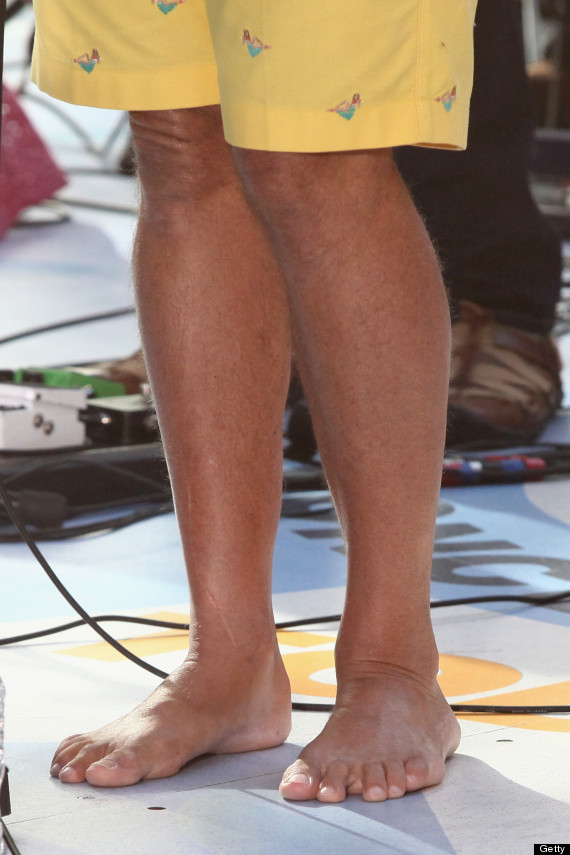 Everyone was really nice until Al Roker was spotted. People LOST IT every. single. time.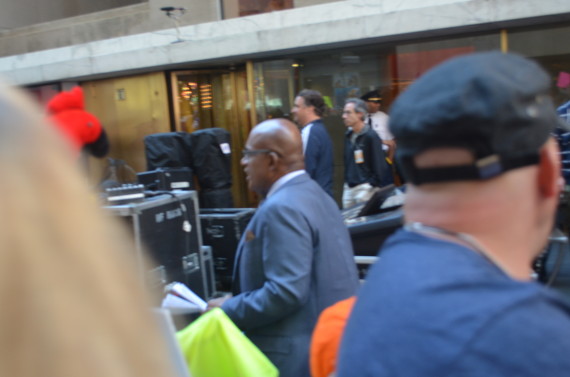 But yelled bald jokes at Matt Lauer...as you do.
I learned New York Is Buffett Country (but people had come from Iowa/Germany/ALL OVER)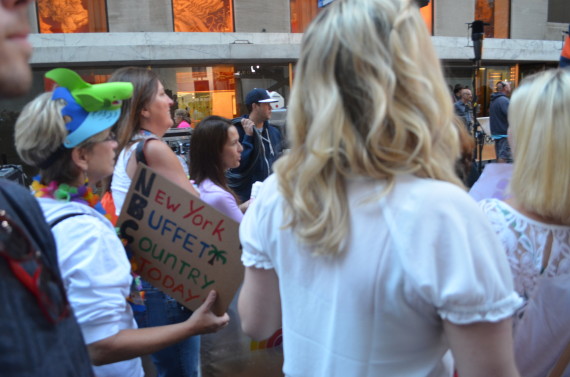 Not awesome at all but worth noting -- The Today Show would obviously be going on while we're all standing there waiting. So pretty often you could be fighting for a foam microphone while a segment about the massacre in Egypt would be going on.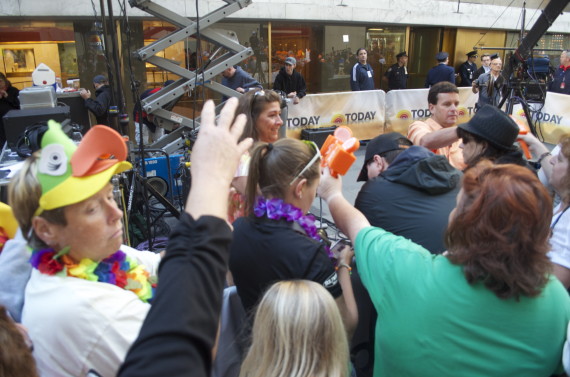 They did have a segment about sexting though! Things I learned...
Teenagers can always just "JK" or "LOL" after a sext
We have a hookup culture EPIDEMIC
Matt Lauer -- "When I was a kid it'd take me weeks to get up the courage to talk to girl and hand her a note."
Teenage boys are sexting in the classroom
Sexting is a competition at its cold, dark heart
They also went on and on about how the people who are going to Hempfest are crazy despite literally having Margaritaville in the studio.
There were Parrot Hats. Parrot Hats. Parrot Hats.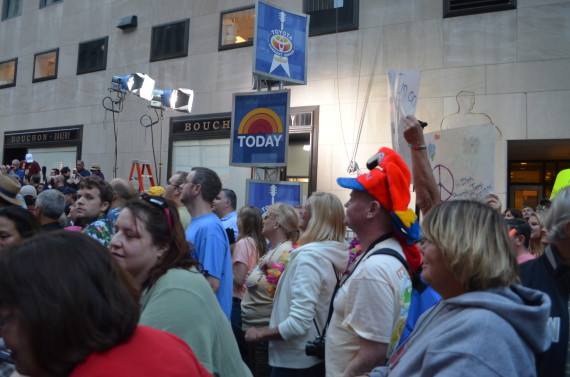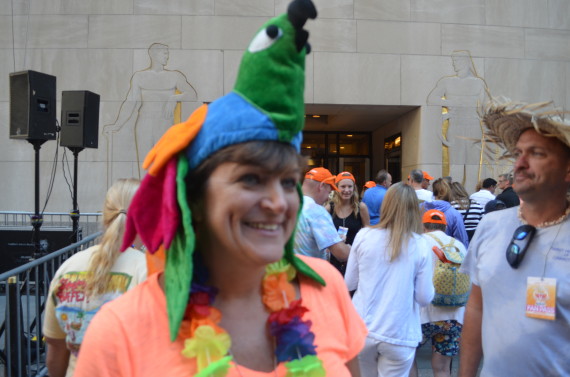 Matt Lauer said that it's his lifelong dream to grow up and become Jimmy Buffett.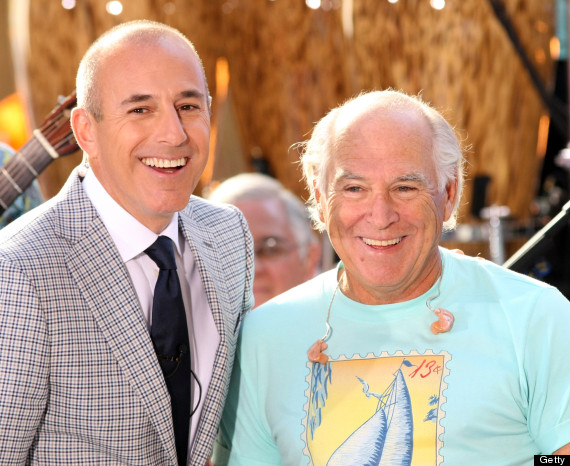 While Savannah Guthrie apparently thought it was CARROTHEAD Day instead of PARROTHEAD Day. What a classic mixup!
Jimmy Buffett ended up playing "Margaritaville" 4x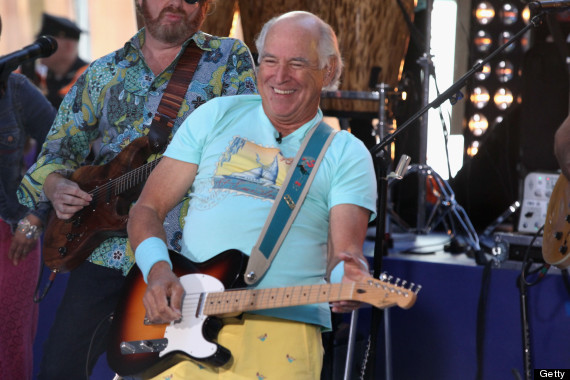 This elaborate sign lit up!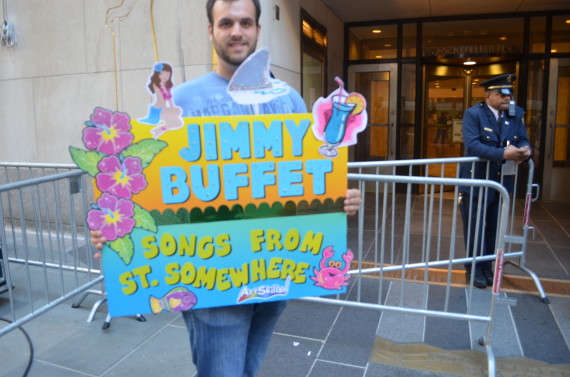 And by the end of it all I was fully convinced I had been wrong about Jimmy.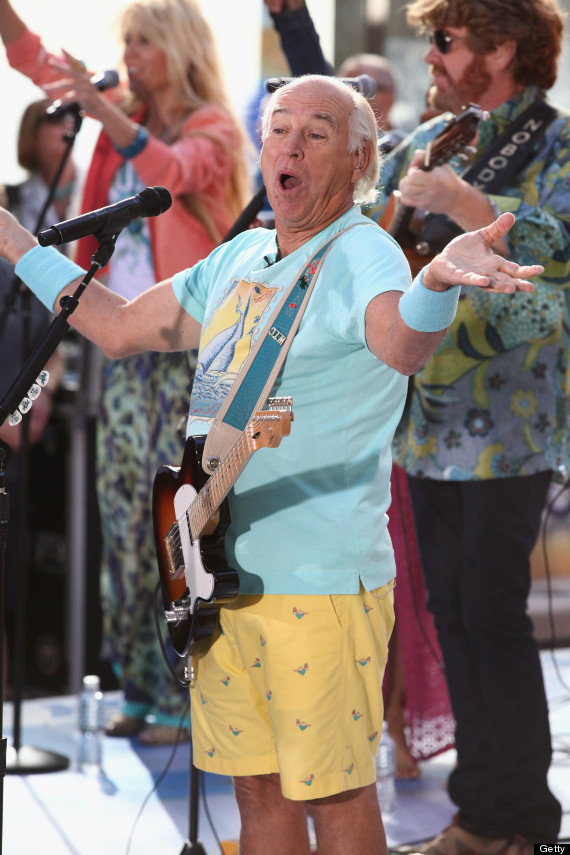 But even in this weird morning of going to the The Today Show before the sun had come up just to see Jimmy Buffett, of course this is New York and I only had to wait until the train ride home to be reminded this wasn't even that strange of a thing. In the subway a man announced to us all that he would be taking off his shorts and instead of shock there were shrugs. He was happier and nobody cared. Everywhere and anywhere can be our own personal margaritaville.