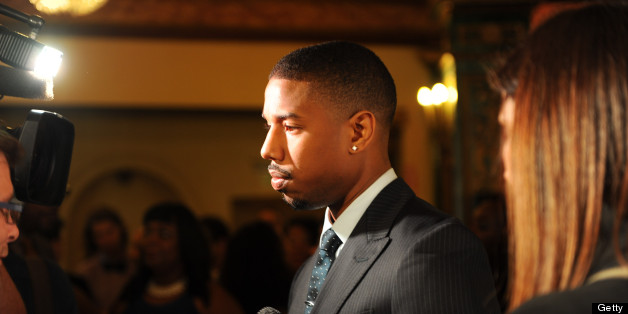 If the deaths of Trayvon Martin and Oscar Grant, the real-life protagonist of the new film Fruitvale Station, were isolated incidents, we could complain and then feel better. We could protest, and then move on. We could be angry, but with the hope that the travesties would not be repeated.
However, neither death represents a random miscarriage of justice. The unpunished (or underpunished) killing of a young man of color at the hands of a man with a gun is very familiar in our society, and familiar to me as an elected official. It takes me back to some of my past campaigns to place civilian oversight over police.
The release of Fruitvale Station, though, is a reminder of how we must still fight for common sense controls to rein in the few bad actors among the officers who are supposed to protect us.
My memories on this subject go back to the days of "Los Siete," the seven young Latinos wrongfully charged with killing a police officer more than 40 years ago in San Francisco, decades before I was first elected to public office. That incident and others were in my mind when I was elected to the Board of Supervisors in San Francisco in the 1990s and I began to try to breathe life into the anemic Office of Citizen Complaints. Back then, the OCC was failing to do much of anything to protect citizens from aggression by officers.
I worked successfully to have a more effective leader appointed to head the OCC and, with the support of the LGBT and African American communities, we got a measure on the ballot to give the office more teeth and more funding so it could do its job. Today, San Francisco's OCC is something other cities can use as a model.
Oscar Grant was killed in 2009, the year I became an Assemblymember. It moved me to take the San Francisco experience and try to transfer its success to BART. Police for that transit agency obviously need the same kind of civilian oversight that has made a difference in San Francisco. Grant is not the only one to have been shot and killed by BART police and, in the 1990s, a Bay Guardian review found that BART police's internal affairs had not sustained a single one of the 162 complaints against its officers.
To keep abuses from being swept under the rug, I proposed an Office of Citizen Complaints for BART -- an office with the responsibility to find the truth, without a bias toward protecting problem police officers. Needless to say, BART opposed my bill in favor of one with weaker oversight and less outside scrutiny.
BART has not changed. A BART director who recently claimed otherwise only undercut himself by joking in the newspaper that he wanted to see "Fruitvale Station," so he would see who played him in the movie.
Since Oscar Grant's death, the agency's arrogance has continued. BART police killed a homeless man in a station. A BART PR flack had the agency shut down passengers' cell phone connectivity to block legitimate protests. They gave $300,000 of public funds to a retiring General Manager.
We can't change what happened to Oscar Grant and we can't hold the BART chief of that time accountable, because he stepped down. What we can do is continue to focus attention on BART and its police so they remember their job is to keep the system safe for all riders, including all the young, African-American Oscar Grants of the Bay Area.