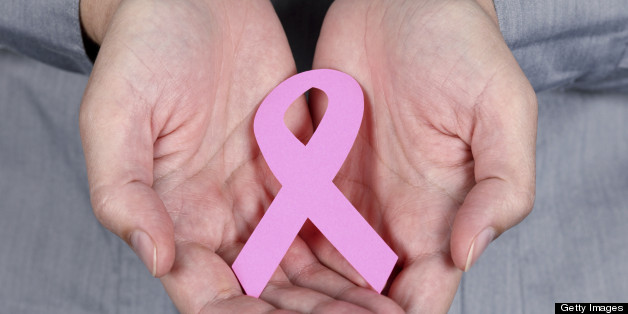 The title of this entry may be some what shocking and I apologize for that. The subject of cancer is extremely personal to me and I wanted to grab your attention so I could tell you about an extremely incredible event that is taking place on May 11: Columbus Rocks the Cure, Rock & Roll Fashion show at Ace of Cups (2619 N High St Columbus Ohio 43202). Columbus Rocks the Cure is where Rock, Fashion and Drag collide to raise awareness of the fight against breast cancer and help raise money to support research, education and prevention. One-hundred percent of the proceeds from this event are donated in support of breast cancer research and to help survivors in the local Columbus Community.
I'm extremely proud to say for the second year Vivian will be hosting this event. Both Vivian and I are extremely happy to have a small part in this event. Columbus Rocks the Cure was founded by our friend Amee BellWanzo, front woman of the band Black Eyed Betty. Amee was a diagnosed with breast cancer in 2008. During her intense treatment, music was what gave her strength to battle and kick cancer's ass. It was during her battle that Amee and friends staged the first Columbus Rocks the Cure concert and they have been rocking the battle against cancer ever since.
For me this fundraiser is personal. Cancer has ravaged my family for as long as I can remember. At the age of five I almost lost my father to Hodgkin's disease, which is a cancer of the lymph tissue. During my dad's many visits and stays in the hospital my maternal grandmother would stay with me and my younger sister so my mom could be by my dad's side.
I have extremely fond memories of watching the original Star Trek series with my grandmother while she was watching us during dad's treatments. I think it was during this time I developed an extremely deep bond with her. I can still remember coming home from school every day -- I was a latch-key kid -- calling my grandmother and talking to her on the phone 'til my dad would come home from work. So when my grandmother was diagnosed with breast cancer when I was 21 I was devastated. I was already living in Columbus, Ohio at the time so I was spared watching this horrible disease spread through my grandmother's body and wreak havoc on her and turn her into the shell of the person I knew and loved. I will never forget going home for her funeral and saying to my mom, "That's not grand-mom." To this day I'm not sure I would had been able to handle seeing my grandmother wither away. There is a selfish part of me that is glad I wasn't there to see it.
Over the next 19 years I lost my paternal grandfather and several great-uncles to some form of cancer. At one point I can recall my family being approached for cancer research since so many of my family members had been diagnosed.
Then three years ago I received a phone call from my dad, another day I don't think I will ever forget. My dad called to tell me he was diagnosed with prostate cancer and that it was no big deal, he was going to be fine. He told me he already scheduled the surgery for October and there was nothing for me to worry about. I agreed with him but after the call I just had this feeling we were both wrong. I remember thinking to myself he isn't going to be able to beat it this time and this damn disease just won't leave my family alone. I buried those feelings because if there was any thing I learned over the years of being haunted by cancer is you have to be strong for its victims.
Before I knew it my dad's surgery was upon us and my mom called that he made it through the surgery and he was doing fine. I can't even express how relieved I was when I heard those words. Then the call that changed my life forever came: My dad had passed due to complications from the surgery to remove the cancer. I couldn't believe it once again this horrific disease took another person from me. So I think you can see now why this entry is called what it is. I hate this disease with every ounce of my being and will do anything I can to see it wiped off the face of the earth.
Every year we learn more and more about this disease and ways to fight it and prevent it and some day soon I hope my dream of a cancer-free world will exist. So, please, if you are in Columbus, Ohio, please consider attending Columbus Rocks the Cure: Rock & Roll Fashion Show. If you can't attend I hope you consider learning more.
Let's finally kick cancer's ass!!!!!!
This blog entry originally appeared on Diary of a Drag Queen's Husband.