So far, I am failing on a few of my New Year's resolutions.
One of these, consistently at the top of the list, is to stop procrastinating. I had targeted January 4 as the day to submit this piece. Today is January 13. Sigh.
Here is a text message from my brother Jim, received Dec 9, 2014:
"Hey Tom, if it were possible for you, you are welcome to stay at our house and use a car over the holidays, even though we will be out of town."
Jim and my sister-in-law Karen live in San Diego. I spent Christmas with them last year.
I tortured myself for two days, thinking of all the reasons why I shouldn't go:
I wouldn't see any family on Christmas.
I wouldn't work on any of the projects I had set aside for those two weeks.
It's wonderful to go, but it hurts to come back. A year ago it was 8 degrees with a wind chill of 20 below zero when I landed.
That last point is what annoyed my roommate when we were talking about it. He remembered how happy and stress-free I was when I got back last year. He said if I didn't go, I'd be kicking myself the entire two weeks.
Good point. I booked the tickets the next day.
A few of my favorite things are sunshine, blue skies, temps in the seventies, grilling out and craft beer. San Diego excels in these areas. I spent the entire first week pursuing such activities, mostly in the North County area.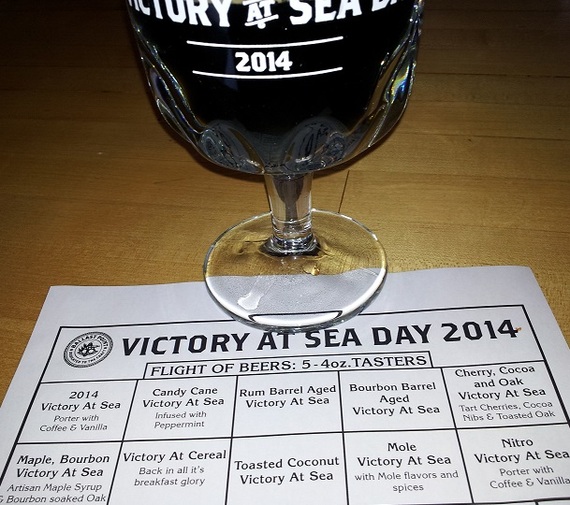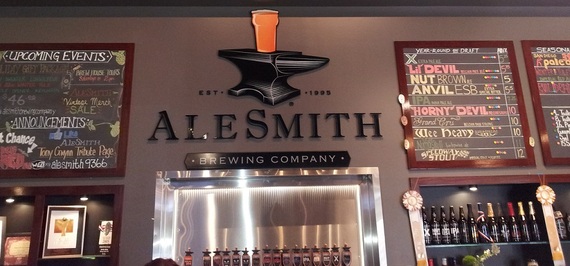 On Monday December 28, I decided to go to Ocean Beach. It was a sunny day, with a high of about 61 degrees. I wore a long sleeved t-shirt and shorts, and I was perfectly comfortable.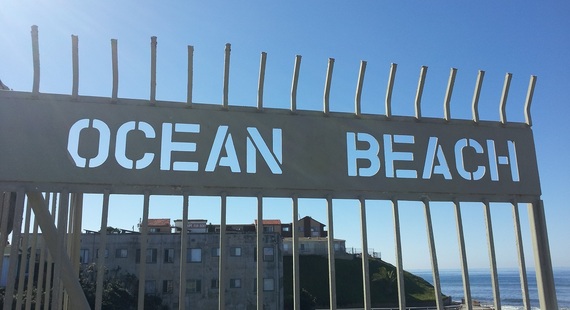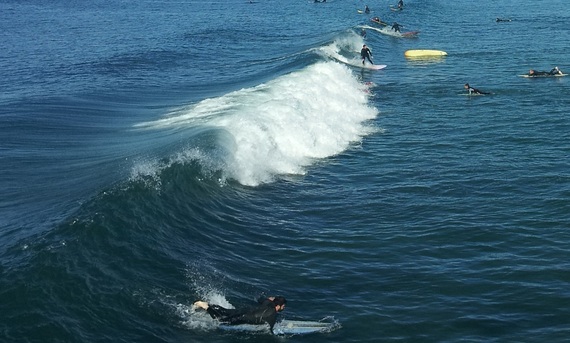 That night I was watching the local evening news. The newscasters were commenting on the weather, noting that they saw shoppers wearing gloves and scarves to "combat the chill."
Um, what chill?
I thought it was beautiful that day. The sunset produced beautiful colors and lighting, peaking through the gaps in the mountains. I snapped pictures in the back yard as temps dipped into the fifties. It was one of my favorite days of all of 2014.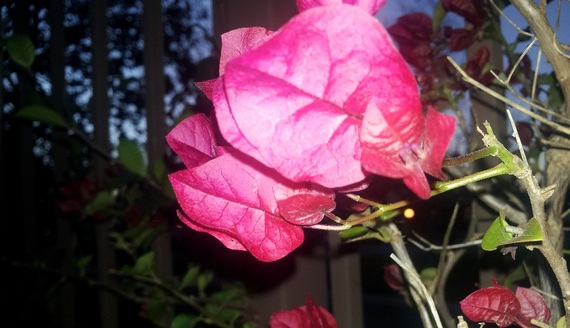 The next day, I drove to La Jolla to watch a bowl game with the alumni club of San Diego. It was the first day of the trip that was completely overcast, but with long pants and a light spring jacket, I was fine. I had a great time, and it started to rain just as I was leaving.
Now, it was definitely more than a drizzle. In Chicago, we would say "it's raining" - but it definitely didn't warrant phrases such as "pouring" or "cats and dogs." I again flipped on the news when I got home, and they were in the interviewing someone from a location about 2 miles away. He said, and I quote:
"The winter storm definitely lived up to the hype."
Um, what storm?
They reported that snow had already fallen in a place called Mt. Laguna. Then they cut to a mountain town called Julian. Apparently, every network in San Diego had already sent cameras and news crews, because (get this) it might snow.
I turned off the news and went back to social media on the phone. Someone posted a picture of the forecast for the day. The predicted high temperature was somewhere around 55 degrees and the poster commented that in his more than 25 years in San Diego, this was the lowest projected high temp he had ever seen.
What?
On New Year's Day I watched the college football playoffs, grilled out one last time and started to get ready to fly home the next day. The mountain snow was already gone and the temperatures back on the rise.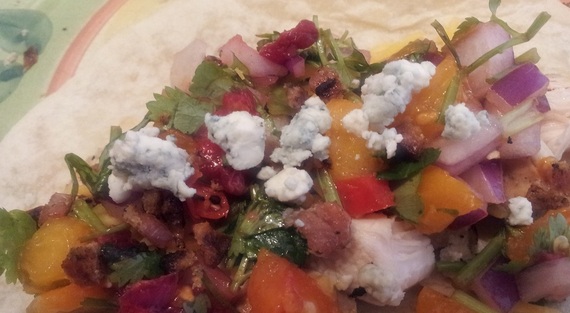 Sitting in the airport, having a beer and waiting to board the plane home, I talked to the bartender. His manner of speech reminded me of Keanu Reeves in Bill and Ted's Excellent Adventure.
First, his comment about being outside when it was only 60 degrees:
"Whoa, this is not for me."
Then, his comment about being outside and waiting for a ride with temps closer to 40:
"I thought I was going to die."
Oh San Diego, you're hilarious.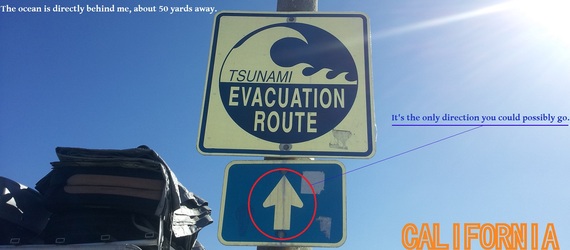 Last week, I woke up to go to work and the actual temp was 9 below zero, with a wind chill of 35 below. While I'm not doing better with procrastination, I am improving in other areas. Last year, returning to the brutal Chicago cold and snow left me depressed for months.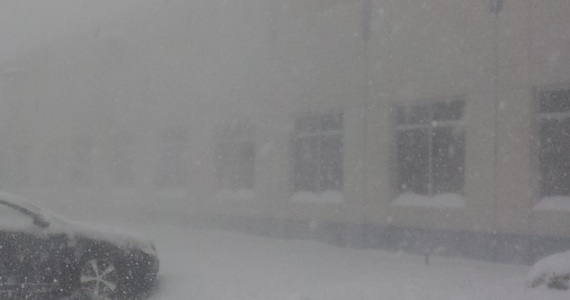 This year, I'm handling it much better, using the words of Dr. Seuss to get me through:
"Don't cry because it's over. Smile because it happened."