I won't pretend I'm a true soccer fan, but I love the World Cup.
It has to do with country versus country, and how much it means to the players and fans of those countries. Having been fortunate enough to have visited several foreign countries, my method of choosing who to root for is quite simple. If I had a pleasant experience in your country, I will root for your World Cup team, unless they are playing USA.
Sometimes, two countries I like square off, and it's more difficult to pick a favorite.
In the 90's I worked for a direct-mail printing and packaging company. The campaigns could be surprisingly sophisticated and time-sensitive, and the pressure to get them in the mail stream on a specific date was intense. When we started selling to European clients, the complexity rose exponentially.
The company decided to open a packaging facility in Europe, and they chose Belgium for its central location among customers and vendors. At first, the type of printing I was responsible for could only be produced Stateside, and was too heavy to ship by air. I worked with my Belgian coworkers via fax and phone, across an ocean and a 7 hour time difference for many months. Eventually, I went over to train coworkers and help choose local vendors.
I met my boss John at the airport, and he brought along some books and things to look at during the long flight, to help prepare me culturally for a country with two official languages, Dutch and French. We left on a Friday night and arrived in Brussels on a Saturday so we would have time to adjust before work on Monday.
On Sunday, he took me to the Grand Place/Grote Markt, and we had a beer at an outdoor cafe overlooking the square. The beer I chose was dark and delicious Leffe brown ale. It was served in a glass shaped specifically to enhance the flavor, and stamped with the Leffe logo. I definitely wasn't drinking a Budweiser on the south side of Chicago. He took me over to see the famous icon of Brussels, the Manneken Pis. As legend goes a toddler saved the city from burning down by extinguishing the fire with his pee. How can you not respect that?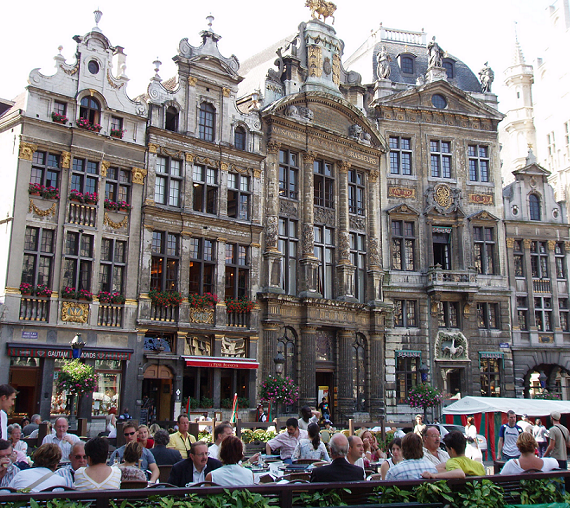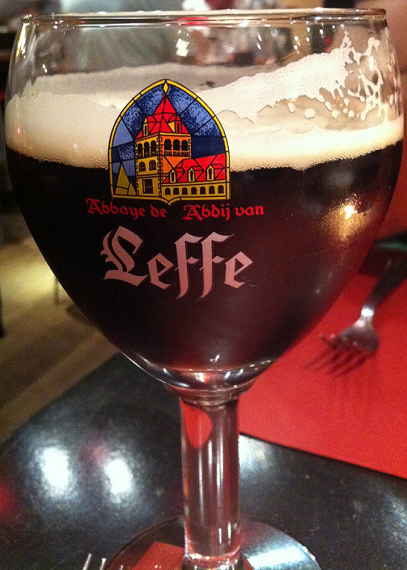 On Monday it was great to finally meet the people I had been corresponding with for so long. When I went into the Sales office, I was blown away. This was before caller ID, and each sales person had an old-school black phone on their desks. When the phone would ring, they would say hello in English, and after a short pause switch to whatever language the customer preferred. I heard English, French, Dutch, German, Italian and Spanish.
The Belgians responded to my genuine interest in their languages, customs and culture, and this facilitated many future trips, some for extended periods of time. Two of my favorite things in life are beer and chocolate, and Belgium is world famous for both. The people were incredibly kind, and happy to share their knowledge of the seemingly infinite styles of beer the country produced.
I formed some life long friendships, and considered Belgium my second home. Sadly, the winds of fortune shifted, and the facility had to be closed. It truly broke my heart.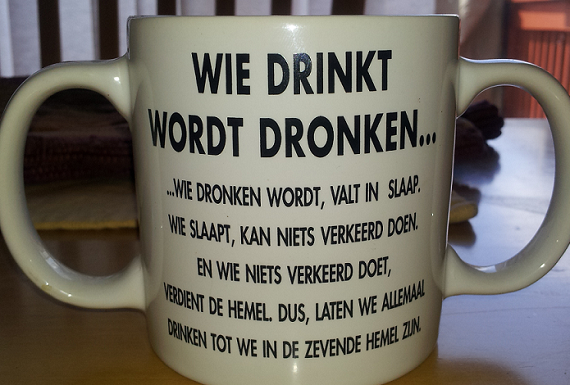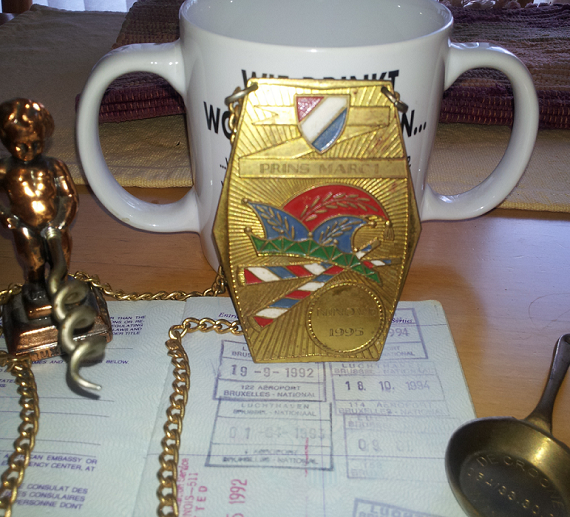 Back in the States, the craft beer scene was really starting to take off, with start-up breweries producing a wide array of styles in small, high quality batches. These days, some of the American craft breweries are highly respected and sought after by the Europeans.
On Tuesday, July 1st, Belgium will play USA and the loser will be eliminated. This leaves me torn; I don't want to see either team lose.
I read something online which reported that Belgium's Prime Minister Elio Di Rupo challenged President Obama to a beer bet on the outcome of the game via Twitter. That made me happy, and gave me a strategy. While the game will most likely be over by the time I get home from work, I know how I will toast the winner.
I am lucky enough to have a few bottles of Westvleteren 12 in my possession. It is made by Trappist Monks in Belgium, and is considered by some to be "the best beer in the world." While to me that is a very subjective thing, I recently tried one and I'd have to say it lived up to the hype.
If Belgium wins, I believe I will drink a "Westy 12" and raise my glass in their honor.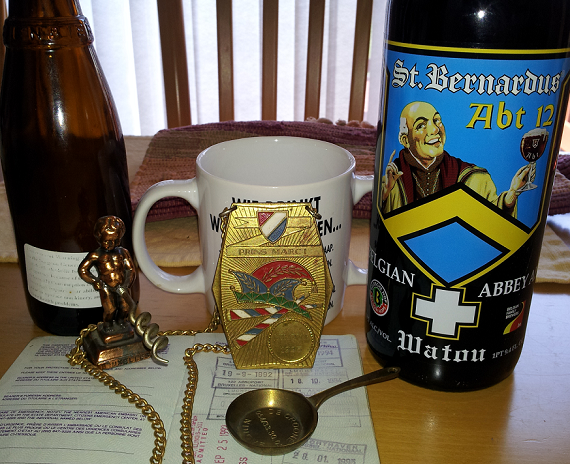 If the USA wins, I might just crack open a bottle of Three Floyd's Dark Lord, or possibly that 2010 Bourbon County Vanilla I have in the cellar.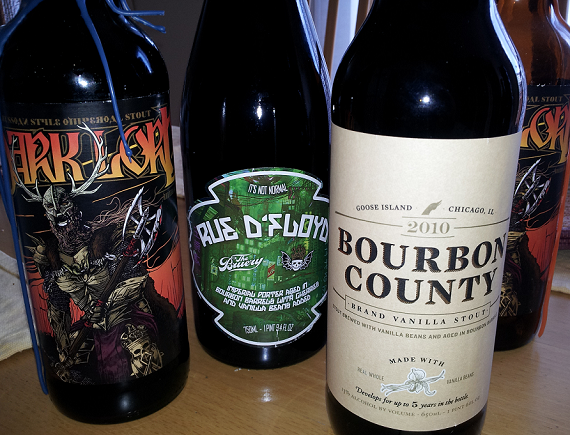 Either way, I win.