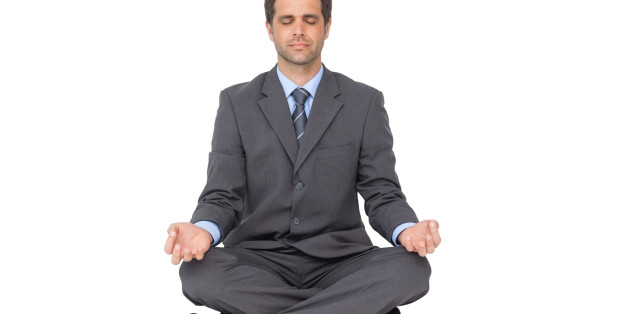 How would you like to earn a living by doing what you love? Something that you leap out of bed for, where you think about it day and night and know with a deep passion that you are making a difference to peoples lives?
That's the dream, right?
Well, it IS possible, and in today's article I will reveal just how to do this. You'll discover how I transitioned from a broker in finance to a global authority in meditation, a keynote speaker, author, retreat host, film producer and blogger all in two years!
For most of us the ultimate goal throughout our entire school and university life is to get a good career with a six-figure salary. But as the years go by, you realize that you're good at what you do but you just keep doing the same thing over and over again like a small cog in a big fat money wheel. There's very little creativity, growth or purpose to it. As time passes you become bored, restless and disenchanted. Something gnaws away at you and you can't help feel that there must be more.
Welcome to my world. I spent 26 years as a highly-paid broker trading swaps and bonds for global investment banks. Yep, I had it all. Multi-million dollar pad over looking the harbor, multiple six-figure salary, each week at work we had masseuses come and massage our poor stressed shoulders at our desks, shoe cleaners cleaning our Italian leather shoes while we traded, full-time chefs that made us breakfast and lunch, personal trainers, full shower facilities and corporate expense accounts to wine and dine at the top restaurants in town!
On paper this was a dream job. Well, something inside me wanted more. Not more money, not more fancy restaurants, but more meaning, more purpose. I knew it was time to change.
A few years into my career I turned to meditation to help with my stress levels. It was incredibly profound and life-changing. I found the meditation dissolved my stress, anxiety, depression and insomnia. I became passionate about the power of meditation and wanted to share this with the world.
Time for strategy. I had to have plan and do this properly. I took a series of steps over a two-year period to make the switch happen. After two years of developing the foundation, I took the leap into my new position as founder of The Stillness Project, a global movement to inspire 1 billion people to meditate daily. The ground wasn't totally stable but stable enough to walk on and keep developing the model. You can do this too in your field of passion, it just takes a few steps to get there.
Here are five tips that will help you make that transition from career to life of purpose.
1. Patience. Yep, you will need patience with this. Don't just go and take a running leap into an unknown. I recommend using your nice stable salary to enable you to get systems in place. Be realistic here, its going to take you some time before your life of purpose is financially supporting you.
2. Vision. Think big. You want to be a yoga teacher, writer, nutritionalist, meditation teacher or an environmentalist? You can do all that on a big scale or small scale. If you want to leave your career and make this full time then you will have to have a big vision that it is going to make this financially viable. So think big, have belief and keep the vision in your sights.
3. Systems. You are going to need systems in place. From websites, virtual assistants, servers, customer support, Basecamp, Evernote, Google Docs, bank accounts, bookkeepers and accountants. Yep, this is the boring stuff but it's really important that the foundations are in place before you build your house.
4. Public Awareness. We have something in today's world that can grow awareness about your vision really quickly -- SOCIAL MEDIA! And it's all free! In the first two years I wrote numerous blogs on my site and other peoples sites, I tweeted, Instagrammed, Facebooked, Linkedined, Pinterested, and even YouTubed. Get content out there, share your passion, your vision and knowledge with the world. In the first two years, say yes to all offers to speak on stage, ask to speak on stage, get in front of people and just keep saying YES so the world can share your vision and be a part of your life purpose becoming a reality!
5. Financial Models. Okay sounds like you are talking with an accountant here, but let's face it, if your model of life purpose doesn't have financial viability, then within about 6-12 months you're going to be back in your pin-stripe suit "pushing buttons and taking names" and sulking. This may involve products, like online programs, ebooks, weekend seminars, retreats, films or even fund raising. Either way, you will need to develop a model that is going to support you financially.
So there you have it, five tips to help you make that transition from career to life purpose. If you have some more tips please share them with us below... I'm still learning myself and would love to hear from you!