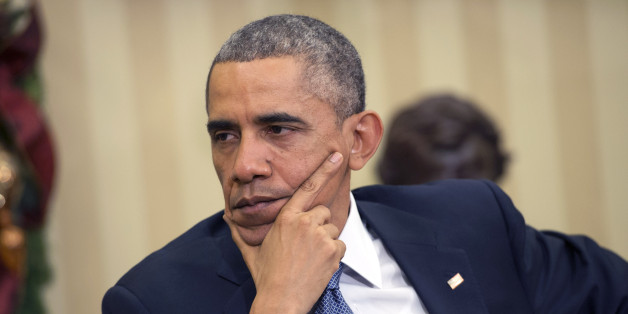 There's finally good news when it comes to the renewal of the Faith. I'm talking, of course, about the nuclear faith. In case you happen to have forgotten, that's the Cold War belief that a U.S. arsenal big enough to destroy several Earth-sized planets and on a hair-trigger alert remains crucial to the preservation of the American way of life and, at a more mundane level, that an Air Force career as a "missileer" isn't a dead-end path in a terrorism-obsessed century.
For years, it's seemed like sitting in a silo in the American West with your proverbial finger on the trigger might be the definition of military meaninglessness. And it can't have helped that, early in his first term, President Obama committed himself to banishing from the planet the very weapons the missileers were guarding and preparing to launch one of these days, or that there had even been discussions inside the Pentagon about shrinking the force. Talk about corrosive or, as one deputy commander of operations and missileer put it, a "rot" in the ranks! In religious terms, think of this as a loss of confidence among the military priesthood in what had once been the Only True Faith, and a fear that "thinking the unthinkable" -- as it was called in the nuclear arsenal's Cold War heyday -- might someday actually become unthinkable.
As a spate of news articles in recent years has indicated, the "rot" has been all too real. There was that widely reported "cheating" scandal when it came to nuclear "proficiency" exams resulting in the axing of nine Air Force commanders; there were those nuclear weapons flown across the U.S. by mistake, those missile silo blast doors left open while their guards slept soundly, and those suspensions of missileers for "incompetence," drug problems, and sexual harassment, among other issues. There was the firing of a general in charge of "three wings of nuclear-armed intercontinental ballistic missiles with 450 ICBMs" for "misconduct" while in Moscow, including gross and repeated drunkenness, "associating" with two women who might have been spies, offending his hosts, and so on. There was even a distinctly Biblical "infestation" of rats in a force reputedly "rusting its way to disarmament."
And last but hardly least, there was the loss of crucial funds for equipment highlighted by the single wrench "required to tighten bolts on the warhead end of the Minuteman 3 missile" that had to be FedExed between three ICBM bases in North Dakota, Wyoming, and Montana. Of course, that problem could have been solved if, in line with the president's stated thinking, two of those three bases had been closed and their missiles disarmed and destroyed. But we're talking about the renewal of a faith here, not anything as utopian as nuclear disarmament, so that wouldn't do. Instead, the U.S. nuclear force is to be "modernized," which means refurbished to the tune of an estimated trillion dollars in the decades to come, and our disarming president has just nominated as his new secretary of defense a man long committed to such a course of action.
If there's anyone to take the measure of this moment of nuclear "renewal," it's Boston Globe columnist James Carroll. After all, dedicated to exploring the religious roots of violence, he experienced the American cult of violence up close and personal in his own youth. His father was the founding director of the Defense Intelligence Agency, something he's described in his memoir American Requiem: God, My Father, and the War That Came Between Us. He's written eloquently about the American cult of violence that we like to call the Pentagon in House of War, and about the more traditionally religious roots of violence in his best-seller Constantine's Sword and in Jerusalem, Jerusalem. His newest book, Christ Actually: The Son of God for the Secular Age, focuses on the way in which Jesus has historically been used to justify the very violence he rejected. So Carroll's look at Washington's urge to renew America's waning nuclear faith today in "The Abolition of Abolition" couldn't be more appropriate.